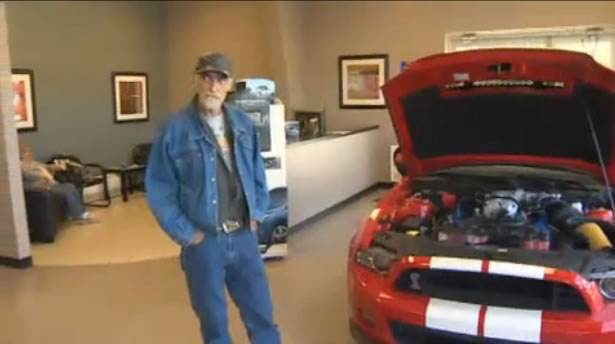 The man known around Bay Roberts, Newfoundland and Labrador as "the man on the bicycle" will not be peddling around anymore thanks to his $20 scratch off ticket purchase.  Wayne Hiltz of Bay Roberts bought a $20 scratch off ticket on a recent trip to the grocery store.  Wayne was at the store to purchase cigarettes but when they did not have the brand he liked he purchased the scratch off ticket instead.
With his new found wealth Wayne is putting aside his bicycle for a 2013 Shelby GT500 convertible which he purchased from Bay Roberts Ford only days after winning the jackpot.Wayne says about the bicycle "I'm taking that old bike, and I'm going to hang it in my garage to remind me where I was and where I am".  He rode his bicycle everywhere because he could not afford a vehicle as he and his family have been living on government support.  Wayne says he always wanted a convertible so he decided to buy the fastest and the best there was.
For more including a video interview with Wayne head on over to CBC.ca.