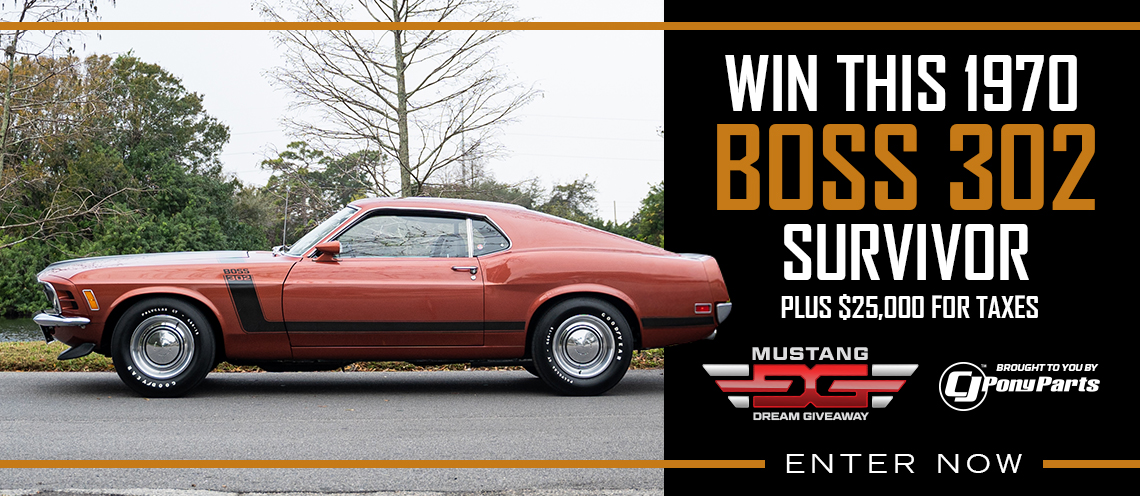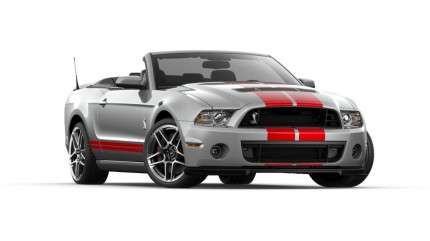 This weekend in Reno, Nevada Ford Motor Company and Barrett-Jackson are teaming up to auction the last retail 2014 Shelby GT500 convertible during the inaugural Hot August Nights auction. The no reserve auction will take place Saturday the 10th around 5:30 pm with all the proceeds benefiting the Brain Injury Association of America (BIAA) with which Parnelli Jones is tied to. For all the details check out the press release below.
Press Release:
Ford Motor Company is returning to Hot August Nights – running August 2-11, 2013 – and is making its mark in a big way. In the charitable spirit of the event, Ford is selling the last retail 2014MY Shelby GT500 Convertible in Reno, where it will be sold at no reserve during the inaugural Hot August Nights Auction Presented by Barrett-Jackson. Proceeds from the sale will benefit the Brain Injury Association of America (BIAA), an organization championed by Indy 500 winner, Parnelli Jones, who will attend the auction.
The winning bidder of this special vehicle can choose any interior, exterior and stripe color combination offered by Ford on the 2014 Shelby, making this a one-off factory custom car. Additionally, Jones will sign the Shelby in appreciation for the BIAA donation.
"With 662 horsepower, superb handling and a 0-60 time below 4.0 seconds, the Shelby GT500 is already one of the world's greatest muscle cars," says Steve Ling, North America car marketing manager for Ford. "So, while the thrill of owning such a rare and important car is certainly appealing, the owner of this convertible will also help further critical research needed to treat serious brain trauma. We're honored to support Parnelli and the organization's efforts."
Jones was introduced to the BIAA when his son, Page Jones, a rising racing star, suffered a severe brain injury during a Sprint Car race. His prognosis was grim, yet with the support of his family, he recreated a fulfilling, productive and joyous life. With the upcoming documentary entitled, GODSPEED: The Story of Page Jones, both the family and BIAA hope to raise awareness of the importance of rehabilitation for those who suffer from traumatic brain injury (TBI).
"I'd like to thank Ford for assisting the Brain Injury Association of America by donating the Shelby to the Barrett-Jackson auction," says Parnelli Jones. "Certainly this is a cause that's been overlooked and we hope others can benefit from the charity's work and learn through my son, Page's, experience."
"The Brain Injury Association of America is very excited about this opportunity to create both an educational and fundraising opportunity," says Susan H. Connors, president and CEO of the BIAA. "Parnelli and Page are some of our strongest voices in our advocacy efforts, and we're delighted to work together along with Ford and Barrett-Jackson for the sale of the Shelby."
At Hot August Nights, Ford is also pleased to celebrate America's love affair with cars and rock and roll. During the festivities, Ford will be offering both Ride-and-Drive and hot laps experiences at the parking lot of the Atlantis Casino Resort. The Ride-and-Drive will feature Ford's elite stable of vehicles – including the Explorer, Focus and Mustang – and Ford fans will be able to test their mettle running hot laps in such vehicles as a Shelby GT500, Focus ST and Fiesta ST. Also, while supplies last, Ford is giving Ride-and-Drive participants day passes to the Hot August Nights Auction Presented by Barrett-Jackson. Finally, Ford will be showcasing their vehicles in the Friday, August 9, Reno to Sparks cruise-in.
Source: Ford