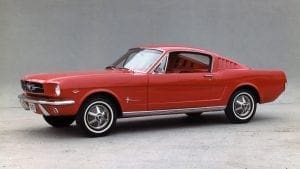 One of the screen used K.I.T.T. Mustangs from the Knight Rider remake will go up for a one day auction on November 6th.  This Mustang represents one of two hero K.I.T.T. cars built for the 2008 TV series starring Justin Bruening as "Micheal Knight".  The K.I.T.T. Mustang features most of the Shelby GT500KR body parts along with the KR wheels.  Under the hood you will not find a supercharged V-8 associated with the GT500KR, instead an old 4.0-liter V-6 SOHC engine powers this KR look-a-like.  On a positive note you will get the corny red light that bounces from side-to-side.  The car was built by Cinema Vehicle Services specifically for the TV show and the winner will get a certificate of authenticity from the company.
The one day auction will take place November 6th at The Globe Theater in Universal Studios along with several other memorabilia pieces.
Check out the photos below of the K.I.T.T. Mustang in all its glory.