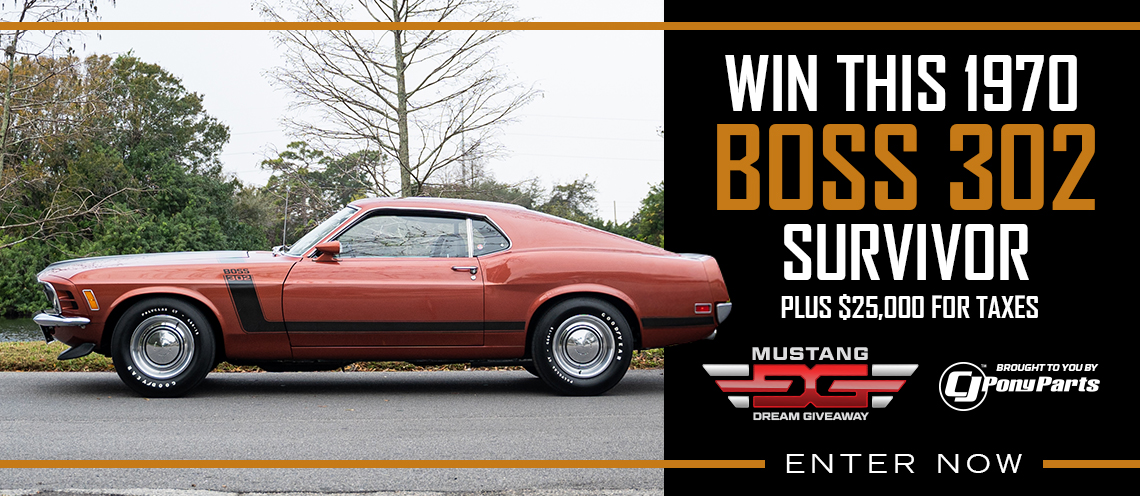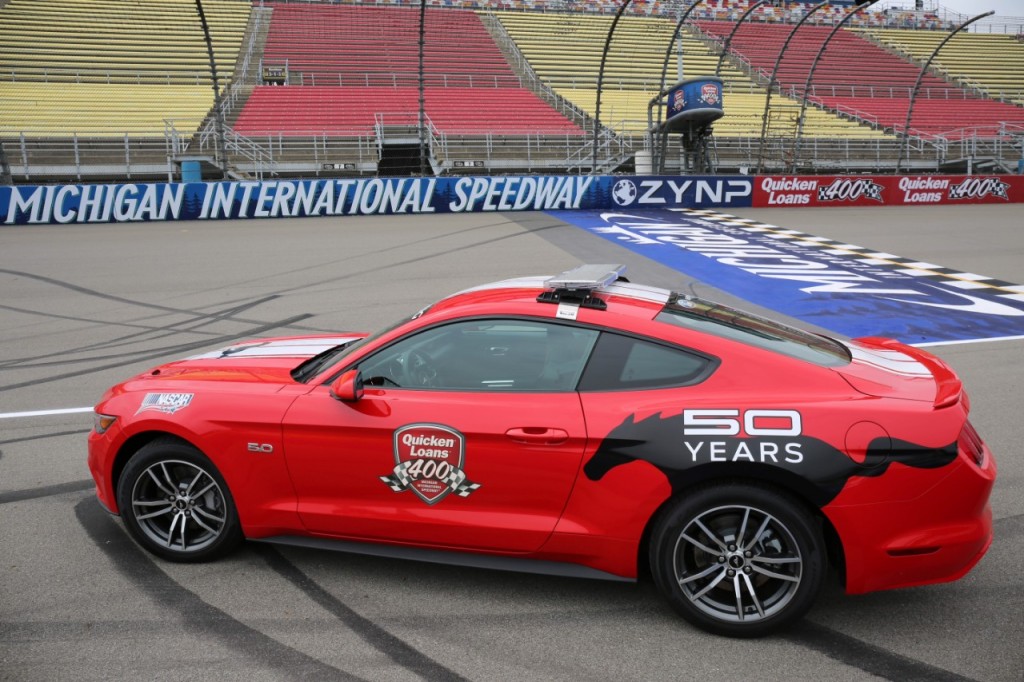 As a tribute to the continuing 50-year celebration of the iconic pony car, the all-new 2015 Ford Mustang is about to make its pace car debut at Michigan International Speedway. A Mustang GT fastback will lead the field to the green flag for the Quicken Loans 400 NASCAR Sprint Cup Series race June 15 (Father's Day).
Joe Hinrichs, Ford Motor Company president of The Americas, will drive the Race Red fastback equipped with 5.0-liter Ti-VCT V8 engine around the track in Brooklyn, Michigan.
Built in nearby Flat Rock, Michigan, Mustang is all-new from the ground up. This sixth-generation, rear-wheel-drive car has the long hood and short rear decklid proportions of its most iconic predecessors, as well as that low, wide stance, but its design is very much 21st century, with state-of-the-art engineering and technology.
"Ford is very proud to have the 2015 Mustang GT pace the Quicken Loans 400 this Sunday," Chantel Lenard, director, U.S. Marketing, Ford Motor Company. "With its proximity to the Motor City, Michigan International Speedway is a showcase for the auto industry. To have Mustang – a brand born of racing – in this special anniversary year, leading some of the world's best drivers to the green flag, is special. We know our fans will enjoy seeing it out on the track."
Among the many new features on the 2015 Mustang GT is an independent rear suspension engineered specifically for this new platform and car. It also features an all-new state-of-the-art front suspension.
Mustang GT's 5.0-liter Ti-VCT V8 engine generates more than 420 horsepower and more than 390 lb.-ft. of torque. Two other engines – a 3.7-liter V6 and 2.3-liter EcoBoost® – will also be available when the car hits showrooms later this year.
Source: [Ford]