We all know the era of the V8 ICE, the Internal Combustion Engine as we know it is coming to an end, the world is turning green and we'll all be driving a hybrid or an all-electric car any time in the near future, and while I'm sure the classic beauties will remain highly sought-after, most of them will be hiding away in a garage or a museum in about a decade or so, and most of us will be 'whizzing' by in a different kind of car by then, but keep in mind there might be an alternative to this, we've seen it before, companies that take a classic car and remove the original fuel-burning engine and replace it with lots of batteries and one or more electric motors, this way you can keep enjoying your classic car, and still be concerned about the environment, and please the government along the way.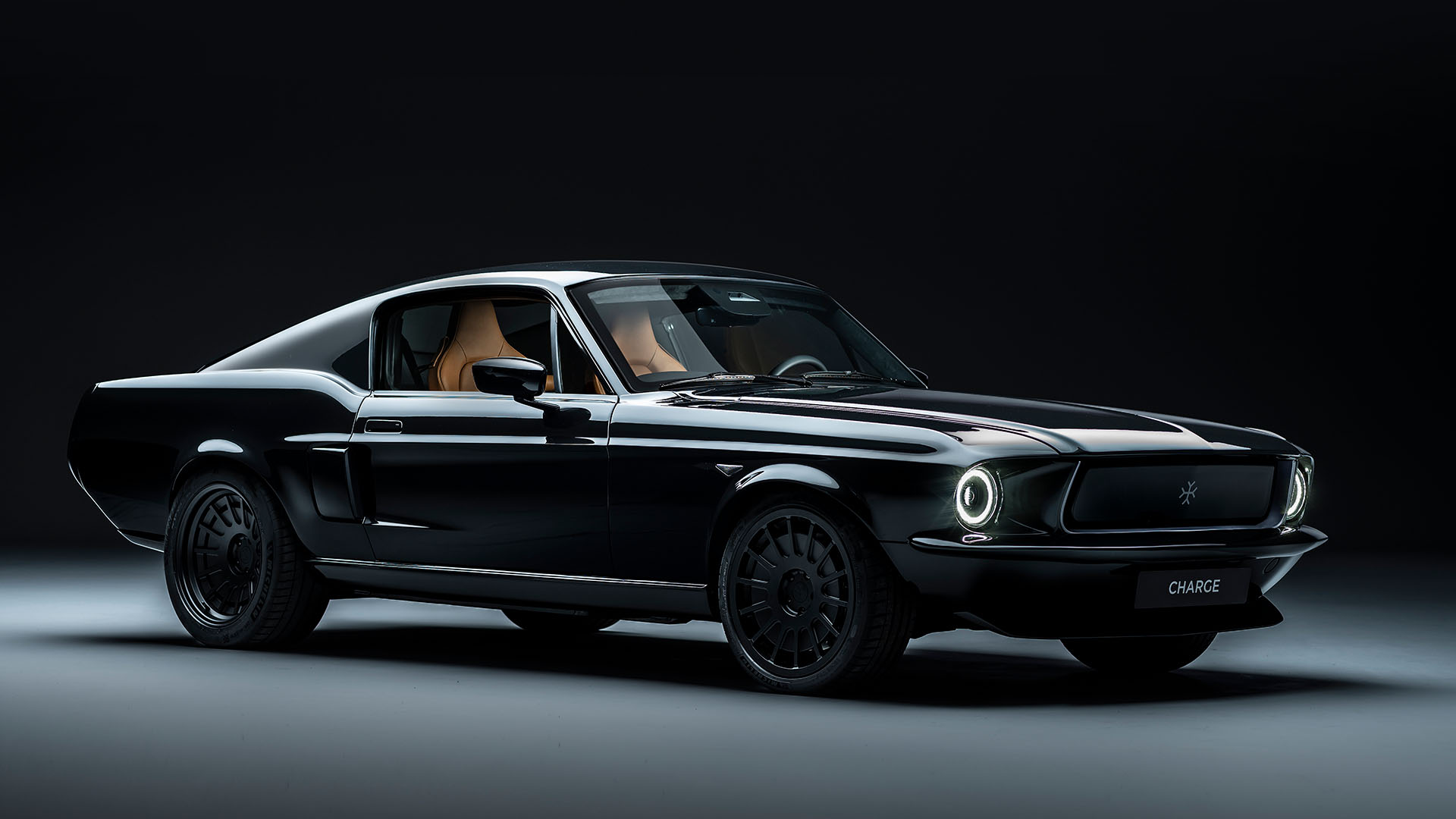 And this is exactly what UK based Charge Cars had in mind when they created their latest offering, taking the classic 1967 Ford Mustang fastback design into the 21st century, boasting the famous design on the outside, with a few modern twists, but the main difference is hiding underneath the body … this is an all-electric car, that looks like a resto-mod, but with zero-emission that makes her future proof for a long time, and what's even better, this black beauty (you can order her in other colors too) is strictly limited to just 499 units, so if you want to add this lady to your collection, you'll have to act quick.
Just in case you are wondering, you can reserve one of these through the Charge Cars website, with an MSRP of £350,000, which converts to just over US$455,000 at the time of writing, but for that kind of money you do get a 1967 Ford Mustang lookalike made from lightweight composite panels complete with a very luxurious, extremely modern interior, here in a very nice saddle brown leather upholstery that contrasts nicely with the deep black paint on the exterior, the all-black wheels just complete the aggressive looks on the outside.
Charge Cars unveiled this project back at the 2019 Goodwood FOS already, but at that time they went for the famous Eleanor look, today, that's no longer the case, and the current Charge Cars Mustang EV comes with the body style seen on these photos, and in the video below this article. The entire interior of this Mustang EV has been modernized with multiple displays, high-quality leather, and aluminum are used abundantly on the inside to offer the best creature comforts available in a 21st-century sports car.
Naturally, you get a pair of body-hugging sports seats in an absolutely stunning design, covered with the softest leather found in the UK, and you'll need those seat belts to keep you firmly seated, this all-electric Mustang EV comes with no less than 543 hp (or 400 kW) and a massive torque figure of 1,500 Nm from two electric motors, this results in an acceleration figure of just 3.9 seconds from 0 to 100 km/h for the all-wheel-drive transmission, the 64 kWh battery offers a range of 320 km or 200 miles, thanks to a fast-charging possibility it takes just one hour to go from 20% to 80%.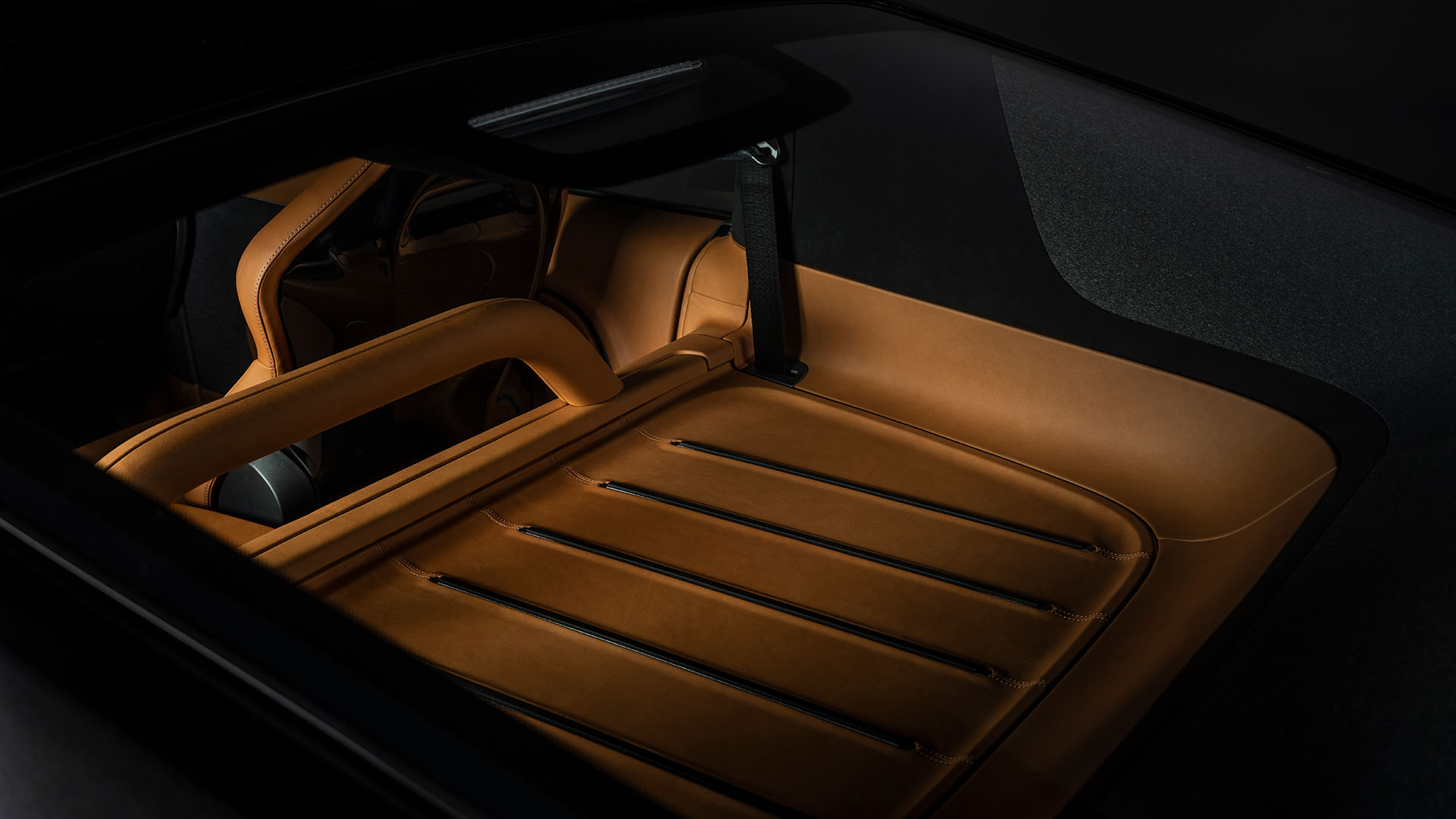 Check out the official video from London-based Charge Cars on their very special Mustang EV below: