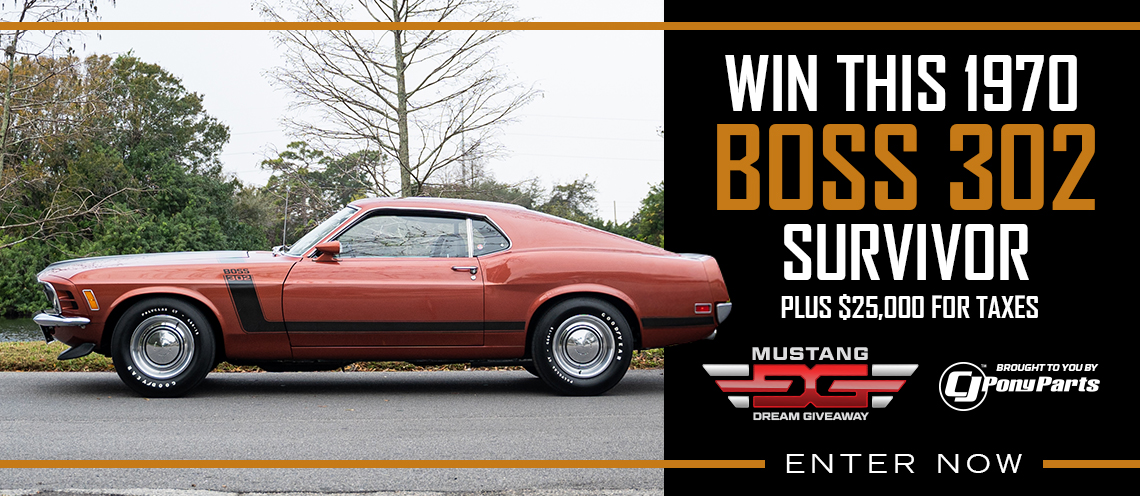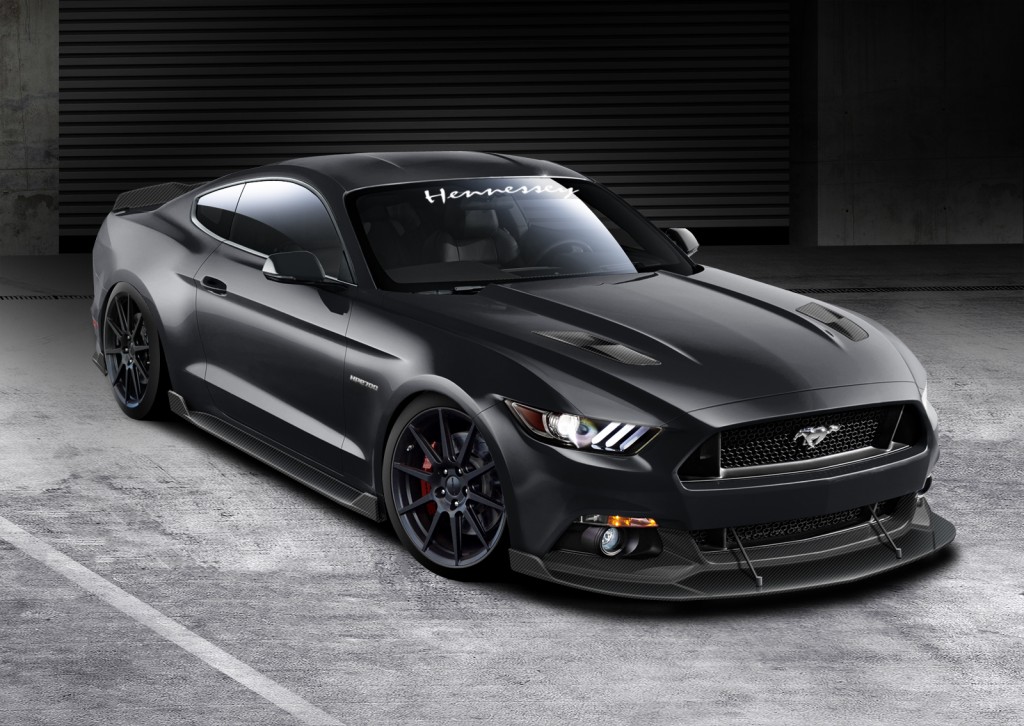 Hennessey Performance to build a 717 horsepower 2015 Mustang GT to rival the Hellcat and Z06 Corvette. The HPE700 upgrade will propel the base 2015 Mustang GT to 60 mph in 3.6 seconds and run the quarter-mile in 11.2-seconds at 131 mph.
The base 2015 Mustang GT only cranks out 430 horsepower so a massive Roots-type high-helix supercharger packing 7.25 psi of boost will surely help. Other upgrades to the engine and vehicle includehigh-flow throttle body, stainless-steel exhaust, upgraded injectors, high capacity fuel pump and a custom Hennessey engine calibration.
Hennessey will only build 500 units of the HPE700 for the 2015 model year. Pricing starts at $59,000 including the cost of a base 2015 Mustang GT which is around $32K.
For more on the HPE700 check out the tech specs and photos below.
Power
• 717 bhp @ 6,600 rpm
• 632 lb-ft torque @ 4,400 rpm
Performance
• 0-60 mph: 3.6 sec.
• ¼ mile: 11.2 @ 131 mph
HPE700 Supercharged 5.0L V8 Engine Upgrade
• Twin Screw-style Supercharger System
• Throttle Body Upgrade
• Stainless Steel Exhaust System Upgrade
• Upgraded Fuel Injectors
• Upgraded Fuel Pump
• All Necessary Gaskets & Fluids
• Professional Installation
• HPE Engine Management Calibration
• Dyno Tuning & Road Testing
• Hennessey Exterior Badging
• HPE700 Exterior Badging
• Supercharged Exterior Badging
• Hennessey Premium Floormats
• Serial-Numbered Dash & Engine Plaques
• 3 Year / 36,000 Mile Limited Warranty
Additional Upgrades
• CarbonAero Carbon Fiber Bodywork
• CarbonAero Front Splitter
• CarbonAero Side Sills
• CarbonAero Rear Diffuser
• CarbonAero Rear Lip Spoiler
Wheels & Tires
• Hennessey H10 Lightweight 20-inch wheels
• Michelin Pilot Super Sport 2 tires
Press Release:
Sealy, Texas—Hellcat and Z06, be very afraid. Because when that 2015 Mustang 5.0L with the Hennessey script on its decklid sidles up next to you at the stoplight, it might very well be packing 717 supercharged horsepower. Dig the spurs in, pilgrim, and she'll bolt to 60 mph in a scant 3.6 seconds. Keep your foot down, and the pressurized Coyote 5.0-liter 4-cammer will blaze to a white-hot 11.2-second quarter mile at 131 mph. It's ponycar meets supercar.
"We're very excited about the 2015 Ford Mustang and so are our performance-minded clients," said John Hennessey. "Our HPE700 Supercharged upgrade will elevate this Motown Missile's performance to rival some of the fastest European sports cars. We can't wait to share our specially tuned Mustang with the world!"
"This thing is uncaged, absolutely nuts," says Hennessey partner Don Goldman. "We're thrilled to offer a 2015 Mustang that will outperform some of the fastest cars currently offered, at a lower price point."
Key to that 717 bhp (and the HPE700's deep well of torque—632 lb-ft at 4400 rpm) is the Roots-type high-helix supercharger packing 7.25 psi of boost. Helping the Coyote V8 breathe more deeply is a high-flow throttle body and stainless-steel exhaust system. Upgraded injectors and fuel pump help feed the V8, under command of Hennessey's proprietary engine management calibration.
Just 500 units of the HPE700 will be produced for the 2015 Mustang model year. Pricing starts at $59,500 USD including the base 2015 5.0L Mustang GT. But greater personalization and performance can be had by adding options such as CarbonAero carbon-fiber bodywork (front splitter, side sills, rear diffuser and rear lip spoiler), 20-in. Hennessey H10 wheels shod with Michelin Pilot Super Sport 2 tires, and a Brembo brake package with 15.1-in. front rotors. As a package, they give the Mustang improved downforce, cornering and braking to keep pace with the colossal supercharged power.
New 2015 Hennessey Mustangs can be ordered through any of AutoNation's 37 Ford dealerships across America. A high-performance upgrade for the 2.3-liter EcoBoost-powered Mustang is also under development.
Source: Hennessey Performance