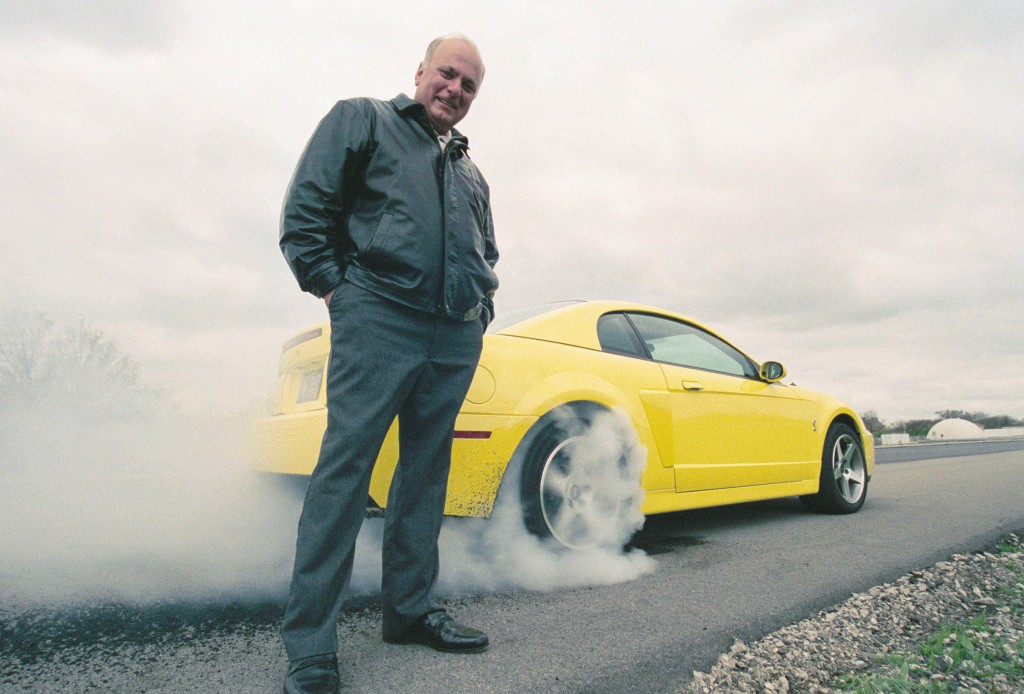 Former engineer and program director of Ford's Special Vehicle Team (SVT) John Coletti use to bleed Ford blue but now bleed's green as the president and CEO of new green-car startup EcoMotors.
Coletti had a long and storied career while at Ford Motor Company with the last ten years being his most gratifying.  In the early 1990's Coletti is credited with saving the rear wheel drive Mustang platform when cost cutting measures nearly derailed it.  He was also the leader of the original skunkworks team that developed the 1994 Mustang program which injected new life into the Pony car.  Under his leadership such vehicles as the SVT Focus, SVT Contour, Ford F-150 Lightning and the SVT "Terminator" Cobra thrived.  Near the end of his career at Ford Coletti headed the development and planning of the Ford GT supercar which was his crowning moment.
Additionally, his team was responsible for several high-profile concept vehicles such as the Mach III, 10.0L BOSS Mustang, GT90, Mustang Super Stallion and 6.1L Mustang CJR.
These days Coletti heads a new green-car startup backed by venture capital firm Khosla Ventures and Bill Gates.  They hope to bring to market OPOC (Opposed Piston Opposed Cyliner) engine a turbocharged two stroke, two-cylinder, with four pistons, two in each cylinder engine that will run on gasoline, diesel or ethanol.  Basically the engine has two pistons inside a single cylinder which pump to and away from each other.  This type of configuration allows a cycle to be complete twice as fast compared to a conventional engine.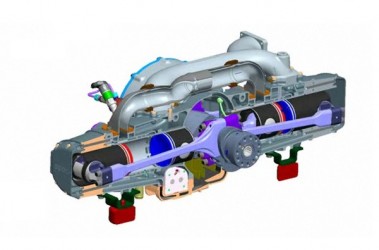 Although Coletti has years of tinkering under his belt he is not responsible for the engine, that honor goes to Prof. Peter Hofbauer who worked at VW for 20 years developing diesel engines.  EcoMotors claims the OPOC engine is 30 percent lighter, one quarter the size and is capable of 50 percent better fuel economy over present day diesel engines.  EcoMotors will have a vehicle engine ready for production in 2013.  They plan to sell their own engines and license the technology to existing engine manufacturers through joint development agreements.
The company was founded in 2008 with a $2.75 Million Series A investment from Khosla Ventures.  In July of 2010 they received another injection of cash from Khosla Ventures and Bill Gates in the amount of $23.5 Million.
Source: Blog.Hemmings.com