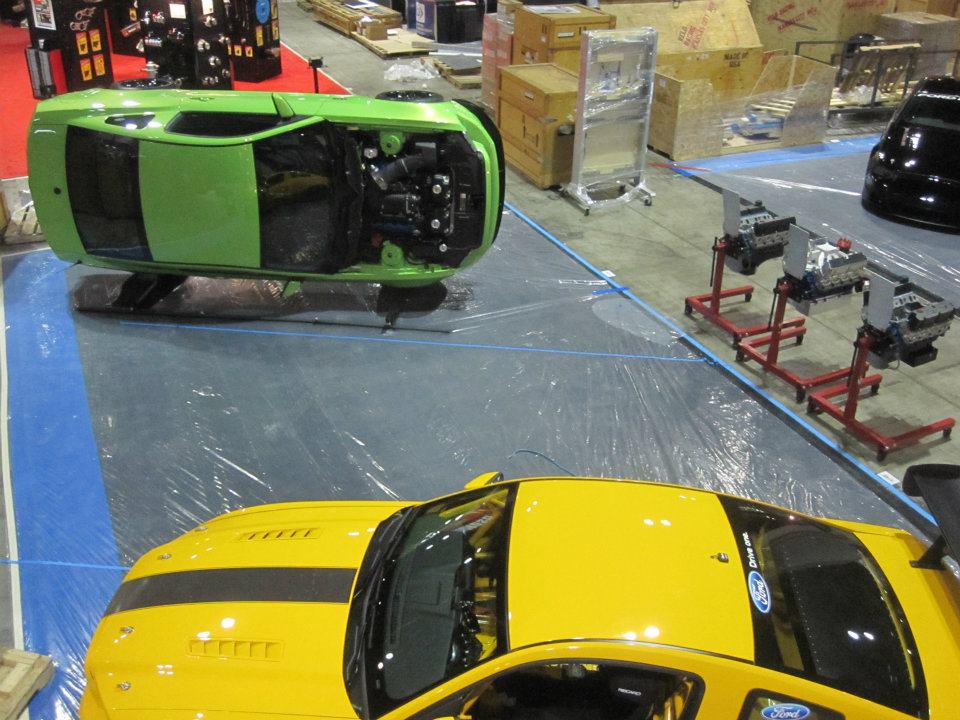 The Performance Racing Industry show in Orlando, Florida is one of the premier automotive events held each year and it kicks off its three day run today.  The event showcases the performance side of the automotive industry with most if not all of the top names making the trip.  The show is held at the Orange County Convention Center Dec. 1-3.
Before the show kicked off Ford Racing Performance Parts snapped a few photos with a sneak peek into what they will have on display.In the photos we see a 2013 Mustang GT in Gotta-Have-It-Green paint with a supercharged 5.0 V8 under the hood.  The other pony is a 2013 Mustang Boss 302 Laguna Seca edition.  Should be a great show with a lot to see.
Check out all the setup photos below.