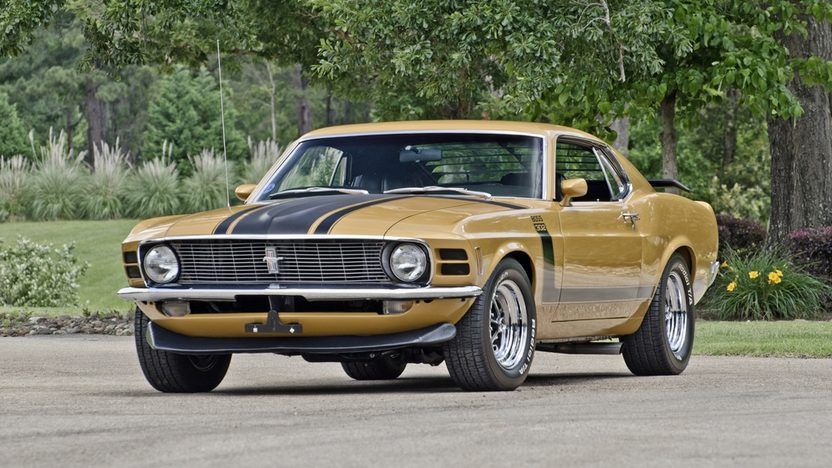 Ford is taking action sports to the extreme with the launch of Octane Academy, a new consumer-focused program aimed at a younger, more diverse generation of action sports and race enthusiasts.
The Ford Octane Academy will unite ultimate fans with their favorite Ford action sports driver – Ken Block, Brian Deegan, Tanner Foust and Vaughn Gittin Jr. – for the unique opportunity to get behind the wheel and experience the extreme excitement of performance driving.
"Today's Millennial generation is extremely influential so our job is finding new and inventive ways of communicating and connecting with them, which includes building our presence in the multibillion-dollar world of extreme sports," said Jim Farley, Ford group vice president, Global Marketing, Sales and Service. "With an all-star lineup of drivers and vehicles, Ford is bringing fans directly into the excitement of action sports in a way only Ford can with the first-ever dedicated consumer experience for this energetic and expressive audience."
The ultimate adventure
Ford is giving fans a chance at the ultimate extreme sports experience with its action sports heroes. Through video submissions, fans tell their story of why they have what it takes to survive a weekend of on- and-off road challenges, running with Octane Academy's founding members – Block, Deegan, Foust and Gittin Jr.
Casting will take place nationwide, calling all enthusiasts of action and adventure and all levels of skill and ability. Four camps will be hosted over the course of the year, one by each founding member of Octane Academy. In each camp, contestants will go head-to-head in a battery of creative challenges and daunting dares over one long weekend.
Ford's action sports drivers will design their ultimate playground, hosting their respective elite winners on their terms and their turf. Each camp will give participants a crash course in how to fearlessly master the road while testing their attitudes, athleticism and audacity.
Participants will be pushed to the limit and their experiences shared with the world through the Octane Academy series. Drivers who perform up to the standards of the pros will win prizes, and the overall winner of each camp will be awarded a one-of-a-kind vehicle created by Block, Foust, Deegan or Gittin Jr.
The first fantasy camp will kick off in November, hosted by Ford RallyCross and Off-Road truck racer Deegan. He will have contenders revving their engine behind the wheel of an F-150 SVT Raptor. Similarly, infamous Gymkhana star Block will get contestants' adrenaline pumping behind the wheel of a Ford Fiesta. 2010 Formula Drift Champion Gittin Jr. will give competitors a heart-thumping thrill drifting in a Mustang, and X Games 16 Gold Medalist Foust will give participants the experience of a lifetime in a Ford Focus.
"Getting the chance to create my own challenges for the hardcore competitors who want to take on the challenge of Ford Octane Academy is going to be crazy," said Deegan. "I can't wait to bring the competitors to my spot, The Compound, to give them the ultimate Ford action sports adventure."
Reaching a new generation
Millennials watch, attend and participate in extreme sports, including action motorsports, more than any other athletic activity. Ford is investing in action sports through programs such as X Games and Octane Academy to reach out to this younger generation.
With more than 300 action sports competitions held around the world each year, more than 22 million athletes participating and generating $12.1 billion in annual U.S. retail sales, action sports are immensely popular.
"We know the Millennial generation is the next most influential generation beyond Baby Boomers, and with their interest in action sports, there is no better time for Ford to increase its presence in the world of extreme sports," said John Felice, general manager of Ford and Lincoln Marketing. "Octane Academy and Ford's action motorsports program were designed to bring the excitement and access of extreme sports to the heart of this new generation of enthusiasts, the Millennials."
Ford has the product lineup like never before that fits the lifestyle of these younger customers with the Fiesta, Mustang and all-new Focus.
X Games 17
Ford's Octane Academy will launch at X Games 17, the largest assortment of action sports competitions worldwide. Ford is once again exclusive automotive sponsor for the summer games being held July 28-31 in Los Angeles, growing its onsite presence to be the company's most interactive display yet.
Fans will have the chance to hang with the Ford action motorsports team and explore their vehicles; entertainment will include a skate park with live demos and unique video booths. Fans will be able to submit their applications onsite to be part of Octane Academy.
For more information on the Octane Academy or to submit your video, visit www.octaneacademy.com.