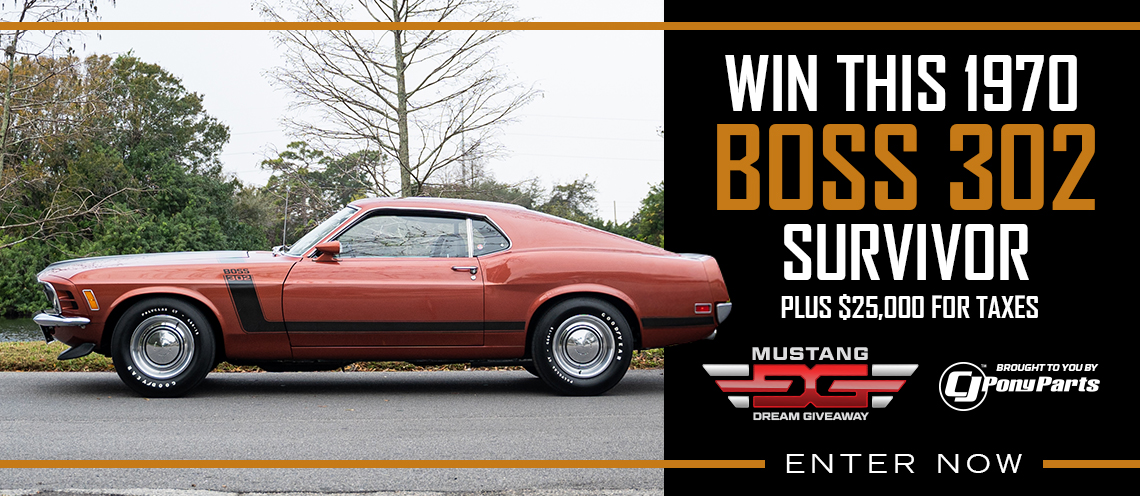 Two winners, one in Canada and one in the United States, will choose one of six legendary four-day road trips for two using a 2015 Mustang. Winners can customize their travel, worth up to $8,500.
The ultimate road trip behind the wheel of a 2015 Ford Mustang will be a dream come true for two lucky winners and their guests in the Ford Credit Dream Drive Sweepstakes. Winners will choose a route from among six legendary North American roads and then drive it using a 2015 Mustang provided for the trip.
"For anyone who's ever dreamed of the ultimate road trip in the ultimate ride – the 2015 Ford Mustang – this is a chance to win the trip," says John Ferguson, Ford Motor Credit Company New Vehicle Launch manager.
One winner in Canada and one in the United States will choose a four-day travel package worth up to $8,500 including use of a 2015 Mustang, round-trip airfare, gas, lodging, spending money and a camera to capture their once-in-a-lifetime memories. Winners can personalize their trips with, for example, a private tour of the south rim of the Grand Canyon, fishing in the Canadian Rockies or golf in the Florida Keys.
Ford Credit Dream Drive Sweepstakes winners will be drawn about a week after the contest closes June 8, 2015. Winners will choose from these legendary routes:
Route 66: Grand Canyon, Arizona, to Las Vegas, Nevada
Going-to-the-Sun Road: Glacier National Park to Flathead, Montana
Pacific Coast Highway: Monterey to Laguna Beach, California
Great River Road: Memphis, Tennessee, to New Orleans, Louisiana
Overseas Highway: Miami to Florida Keys
Trans-Canada Highway: Kelowna, British Columbia, to Calgary, Alberta
No purchase or judged submission is required to enter. Entrants must be 25 or older and have auto insurance and a valid driver's license. The rules and entry form are on FordCreditDreamDrive.com (U.S.) and www.FordCreditDreamDrive.ca (Canada).
Loaded with innovative technologies and delivering high levels of performance and style, the 2015 Ford Mustang is the next chapter in the life of one of the world's most iconic cars. The new Mustang is the first car to offer four-, six- and eight-cylinder engines that each produces at least 300 horsepower. Mustang's impact goes well beyond the 9 million-plus cars sold; it has made thousands of appearances in film television, music and video games.
Source [Ford]