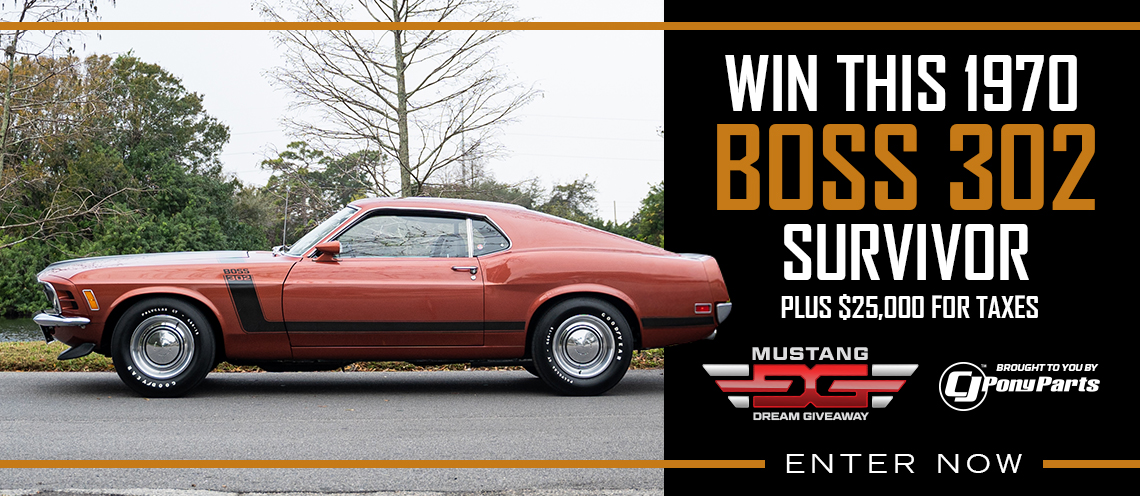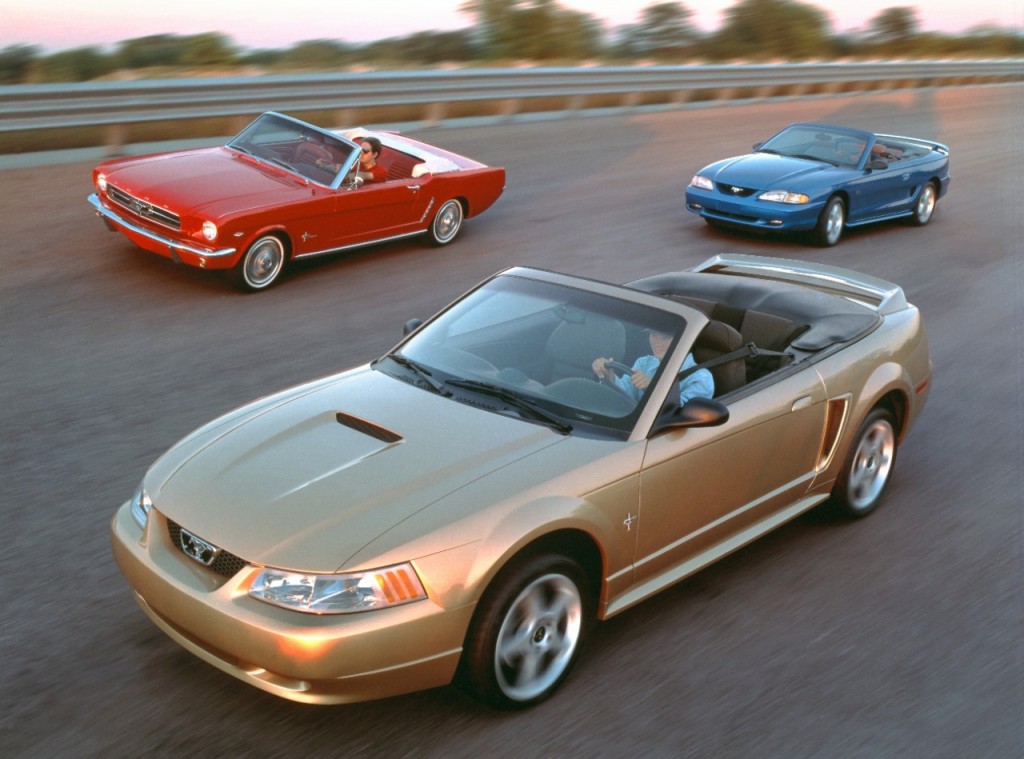 Ford and the Mustang Club of America will celebrate 50 Years of Mustang glory with twin birthday celebrations.  The celebration of the iconic Ford Mustang will take place April 16 through April 20, 2014, to honor 50 years of the most iconic sports car in history.
The celebrations are open to enthusiasts from around the world, the event is so large it will be held at two locations – Las Vegas Motor Speedway and Charlotte Motor Speedway
Fans will enjoy a wide range of events from car cruises to live bands, ride-and-drives, exhibits, celebrities and open-track exhibitions.
The celebration of 50 years of Ford Mustang will be so large Ford Motor Company and the Mustang Club of America plan to simultaneously hold it at two locations from April 16 through April 20, 2014. Open to everyone, not just Mustang owners and MCA members, the event will be held at Charlotte Motor Speedway in Concord, N.C. and at Las Vegas Motor Speedway in Las Vegas.
"Working closely with Ford, we want to make the official Mustang 50-Year celebration the most important car event of 2014," said Ronald D. Bramlett, Mustang Club of America executive director of the Mustang 50th Birthday Celebration. "We hope everyone who loves this iconic car will join us to share their personal Mustang story.
"Whether you love modern or vintage Mustangs, Shelby or Boss, racing or cruising, a new fan or have been enjoying the lifestyle for years, we'll have something memorable for everyone at both locations."
Charlotte Motor Speedway and Las Vegas Motor Speedway, two of the most prestigious racetracks in the United States, are positioned to allow the maximum number of enthusiasts worldwide to attend the Mustang 50th Birthday Celebration. MCA will also organize "Pony Drives" so Mustang owners can travel in an organized group to each venue.
"Mustang enthusiasts are among the most passionate fans in the world," said Steven Ling, Ford car marketing manager. "These twin events are really for them. We're proud to be part of this celebration of a car that's often called the soul of Ford Motor Company.
"Everyone has a Mustang story, and we will give people a forum to express those stories with others who also love this car."
The original American pony car has been extremely successful for Ford, with more than 9 million sold throughout its lifetime. A key aspect to its success is that the car has always been offered in a variety of configurations, appealing to a wide variety of people.
"One of the highlights at both venues will be a display featuring examples from each of the first 50 model years of Mustang," said Bramlett. "We'll include cars released in April 1964 to the latest models out of Flat Rock Assembly Plant."
Since the Ford Mustang was launched at the 1964 World's Fair in New York, it has become an important part of pop culture. Mustang has more than 3,000 appearances in film and television, plus hundreds of musical references. With nearly 5.5 million fans, Mustang is the world's most popular automotive nameplate on Facebook.
Always evolving, each new model year of Ford Mustang has been embraced over the decades, offerings people a way to express themselves. Mustang has been a canvas for personalization. From 600-horsepower-plus versions that can exceed 200 mph to the most affordable models that get more than 30 mpg and deliver more than 300 horsepower, Mustang's universal appeal has made it a symbol of Americana.
Twin celebrations
The tentative schedule for both venues is:
Wednesday, April 16 – The first official day of the Mustang 50th Birthday Celebration will feature vendors and exhibits as pony drives and members arrive
Thursday, April 17 – With April 17, 1964 acknowledged as the official birthday of Ford Mustang, Mustang Club of America will conduct opening ceremonies followed by a host of activities. Fans will enjoy a birthday celebration complete with cake and everyone singing "Happy Birthday." Track time, Ford ride-and-drives, hot laps and other interactive activities are planned. Car displays, vendors and special exhibits will all be there to celebrate Mustang's 50th
Friday, April 18 – The event will be in full swing with track events such as road racing, drag racing and other interactive driving events. Car displays, vendors and special exhibits will be on hand. MCA will have a themed dinner with live entertainment
Saturday, April 19 – Festivities will follow the same pattern as Friday. The evening will feature the Saturday Night Banquet, with guest speakers and entertainment
Sunday, April 20 – Easter Sunrise Services will be offered at both tracks. There will be parade laps around both speedways, and other memorable activities and photo opportunities will fill the day. MCA will have closing ceremonies in the afternoon
Details are being formalized for the event. Information will be continuously updated on a special website, http://www.mustang50thbirthdaycelebration.com/ and at the MCA website, http://www.mustang.org/.