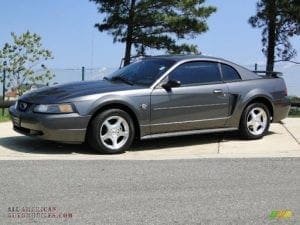 In this years Sports Illustrated Swimsuit Editon Ford took out a full-page advertisement showing an impact blue 2013 Mustang GT 5.0 with model Dalena Henriques but who is she?  We ask this question because her face was not shown nor can it be found on the web anywhere.  Did the marketing geniuses at Ford create her out of thin air or does she really exist?
A quick search of her name reveals dalenahenriques.com as the first result and when you visit the site more photos of her and the 2013 Mustang appear.
The web savvy person I am decided to look up the domain whois results and found the domain registrant is Team Detroit ad agency from Lincoln Park, Michigan who is behind some other Ford ad campaigns.  The domain DalenaHenriques.com was just registered January 20, 2012 so its fairly new.  This pretty much proves she is a fake, sorry guys for the disappointment.
Check out all the 2013 Mustang advertisement photos below: