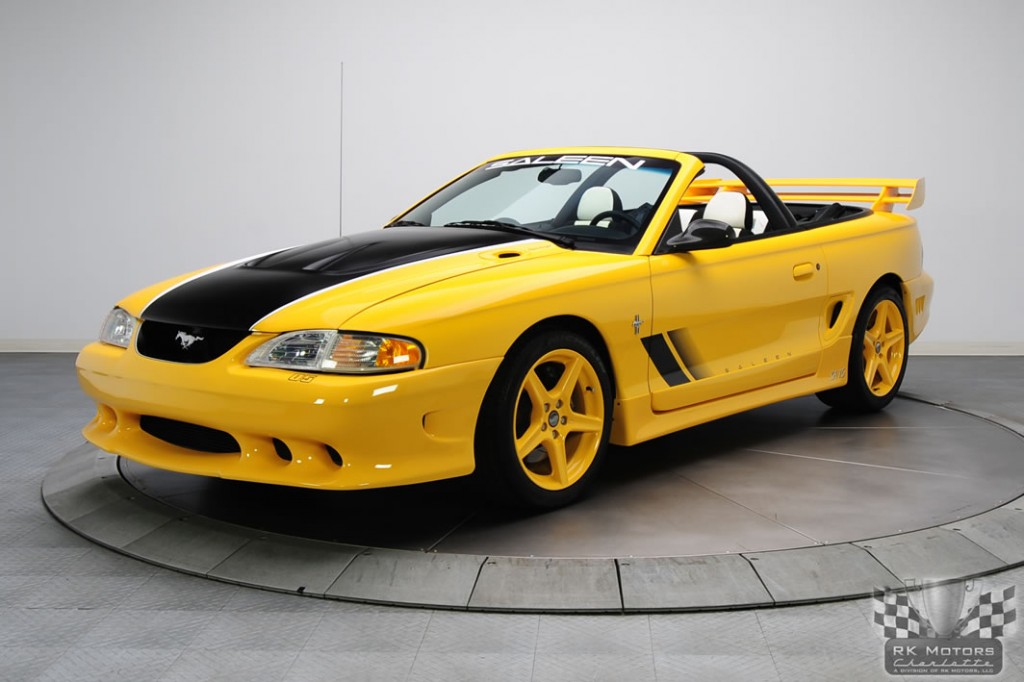 Back in 1998 Steve Saleen celebrated his 15th year in business by building ten highly exclusive SA-15 Saleen Mustang convertibles.  A collectible Mustang from the start they were so sought after they were snapped up immediately after they were announced leaving ownership a distant memory for some.
Now is your chance to own one of these ten highly rare vehicles as #005 has come up for sale  at RK Motors in Charlotte, NC.  They are offering possibly the nicest Saleen SA-15 Mustang on the planet as this example only has 400 miles on the clock and is in showroom new condition.
The 1998 Saleen SA-15 Mustang Speedster featured the 4.6L modular V8 engine with a Saleen Supercharger, Tremed 5-speed transmission, 3.55 limited slip, color matched speedster tonneau cover, color matched wheels and of course its Racecraft suspension.
To own this rare Saleen you will have to pony up just $46,900.  Not a bad price considering its one of ten ever built by Saleen.  Check out the photos below or head on over to RKMotorsCharlotte.com for more.