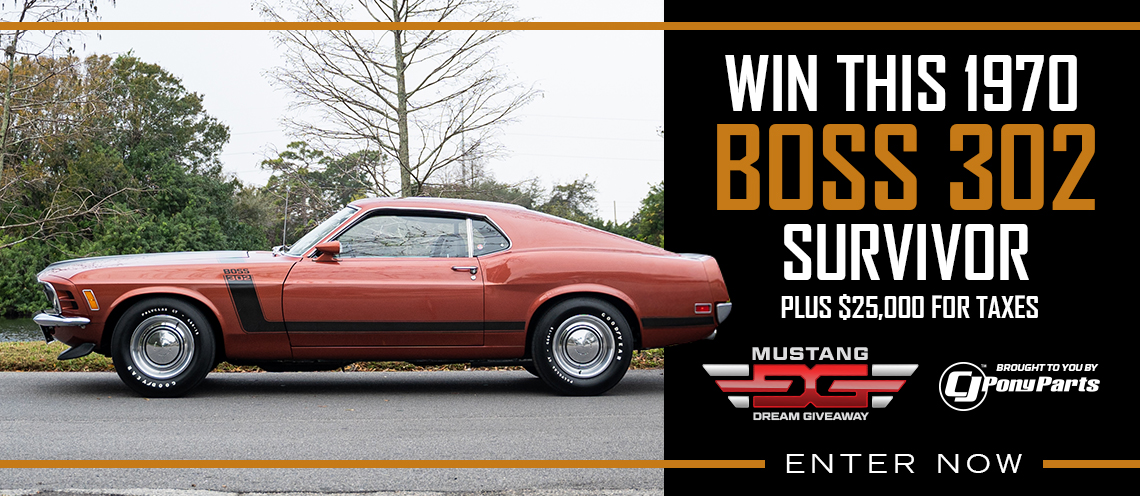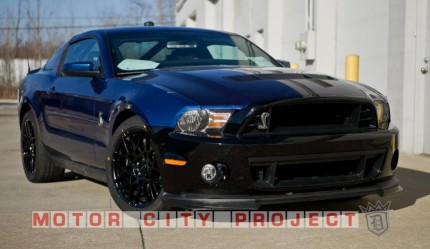 Behold the 2013 Shelby GT500 prototype that will be auctioned Saturday January 21st at the Barrett-Jackson Collector Car auction.  Up until now no photos have existed of the GT500 prototype but that has all changed as MotorCityProject.com got the drop on the car before it was prepped for the auction.
From the photos you can begin to imagine what the GT500 prototype went through during its testing.  The GT500 prototype was actually built in 2007 as one of the first vehicles with the new 2010 body.It was than put through the ringer as it was run for 24 hours at top speeds of 150 mph at Sebring to ensure the vehicle would function properly for customers no matter the circumstances.
The GT500 prototype includes a full roll cage, six-point harness seatbelts and new Recaro racing seats that were donated by Recaro North America, identical to those used in development. Evidence of instrumentation from development also can be found inside the vehicle.  Each member of SVT engineering who worked on the 2013 Shelby GT500 has signed the underside of the trunk lid.
"I raced on the Sebring International racetrack for many years, but my ambition was always to build my own car," said Carroll Shelby. "It was exciting to be back to collaborate on this GT500 durability car with the SVT guys. I'm really proud to have my name on this car. They took my dreams of what a car should be and made it a reality."
The sale will raise money for the Juvenile Diabetes Research Foundation (JDRF).  On the auction stage will be Ford's President of The Americas, Mark Fields, and members of SVT.  The event will be televised live on SPEED Channel.
Source: Motor City Project