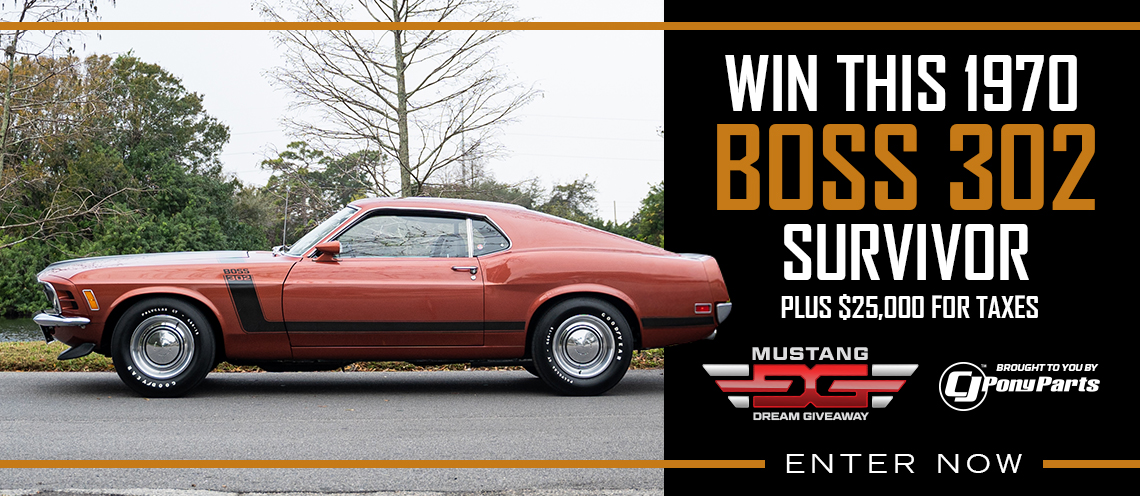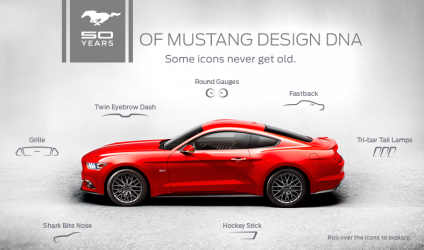 The evolution of the Ford Mustang over the past five decades and six generations has changed with the times. Yet certain visual cues that tie the latest model back to the originals continue to recur, just as facial features like the slant of a nose or the shape of the eyes repeat themselves in any family.
In fact, examining six generations of Mustang design heritage is very much like going back through generations of a family album. Children inherit and blend the features of both parents, while also showing threads of continuity. Similarly, each generation of car designers and the era they work in brings new flavors to Mustang while maintaining the nature of the brand.

"All great sports cars are living, breathing machines that reflect both their drivers and their creators," said Moray Callum, Ford vice president of global design. "Like a living organism, they must change and adapt, or go extinct."
Click here for an interactive graphic with designers discussing Mustang design DNA.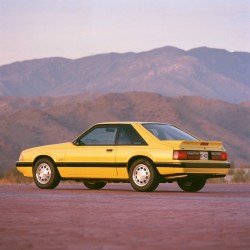 "As one of the few cars that has been in continuous production for 50 years, Mustang has successfully adapted while retaining its essence."
Visual presence, performance and accessibility have been at the core of Mustang's popularity from the moment it went on sale April 17, 1964, establishing its place in the automotive and cultural pantheon. With 22,000 orders on the first day of availability and more than 9 million sales over 50 years, Mustang quickly developed a global following.

Starting with its long-hood, short-rear-deck proportions, Ford designers have identified the DNA elements that combine to create the Mustang look. Details such as the trapezoidal grille, shark-bite nose, tri-bar taillamps, hockey-stick side profile and twin eyebrow dashboard have all been recurring themes throughout six generations of Mustang.
Click here to see designers talk about Mustang's visual design DNA.
The fastback profile has always telegraphed the strongest visual message about Mustang's performance, while the convertible adds to the visceral appeal with top-down driving. With a lower roof and wider hips, the new Mustang has a stance on the road that looks more muscular than ever.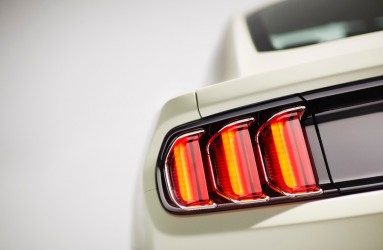 The new three-dimensional tri-bar taillamps are distinctly Mustang, but with a modern feel that could only be executed by taking advantage of 21st century lighting technology.
"With a car as iconic as Mustang, it's important to retain enough visual identity to tie it to its predecessors," adds Callum. "Part of the designer's job is to edit, – selecting the elements needed to create an overall interpretation of the car that is both modern as well as unmistakably Mustang."
Source: Ford