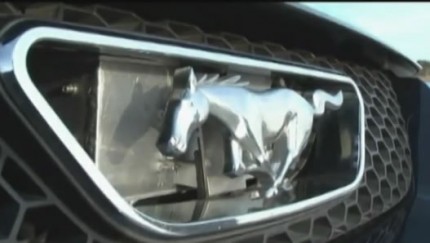 Some things you have to see to believe and a running horse emblem that literally moves and makes noise is one of them.  Emblem Alive, the company behind the moving pony emblem uses a new innovative technology to make your 1999-04 Mustang running horse come to life with sound and motion.
Emblem Alive uses patent pending VeSAM technology along with precision actuators to move your emblem, cause it to perform an action, or both.  A high fidelity speaker system emits sound that is representative of your emblem.  The volume level and actions can be adjusted and you can even deactivate the device at certain speeds. Unfortunately your vehicles grille will have to be modified for the installation of the moving emblem.  The device runs off your vehicles battery so no extra power units or batteries to replace.
The moving emblem can be activated by the VeSAM device manually by pushing a button, remotely by using a key fob, or automatically upon an action.  Opening the driver's door, starting the vehicle, or placing the transmission into drive can begin the action, sound, and motion. When activated with a key fob, the sound is limited to a factory preset level so that the sound will not startle a person who may be near the vehicle. It's your choice and the possibilities are endless.
Check out the video below to see the running horse emblem in action.