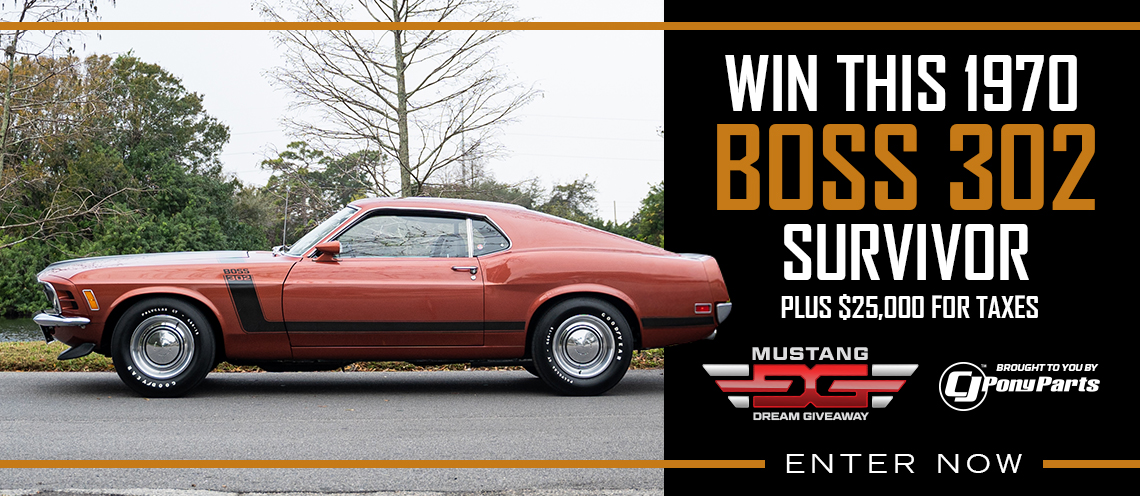 Eleanor has a special meaning to most young Mustang fans. Where the name comes from is a bit of a larger story.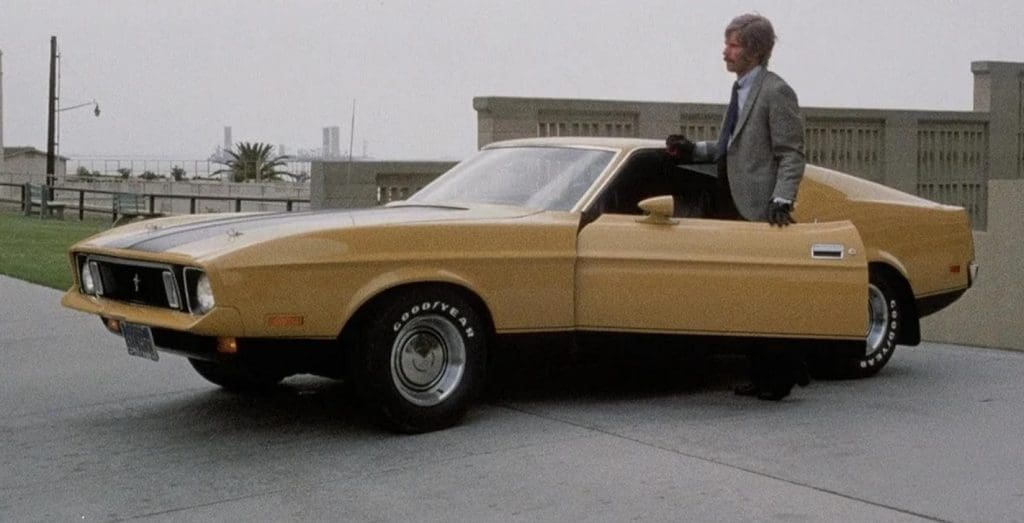 Origins
The name originally comes from an odd place in movie history. There was a 1974 movie – Gone in 60 Seconds – about thieves collecting a list of classic cars (a basic, yet true description). The last and most troublesome car was named Eleanor.
The above "gold-ish" car is a 1971 Ford Mustang that has been fitted with a 1973 grille and other pieces. This car is a stock Mustang at heart, but the car was fitted with suspension upgrades, roll-bars, and much more. With all the above, this would not be a fast car in any way but was filmed as such.
What transpires would be a ridiculous car chase that is longer than just about any film and is a mess of poor camera work. Still, it had become a cult classic and the name stuck with being a "special" Mustang.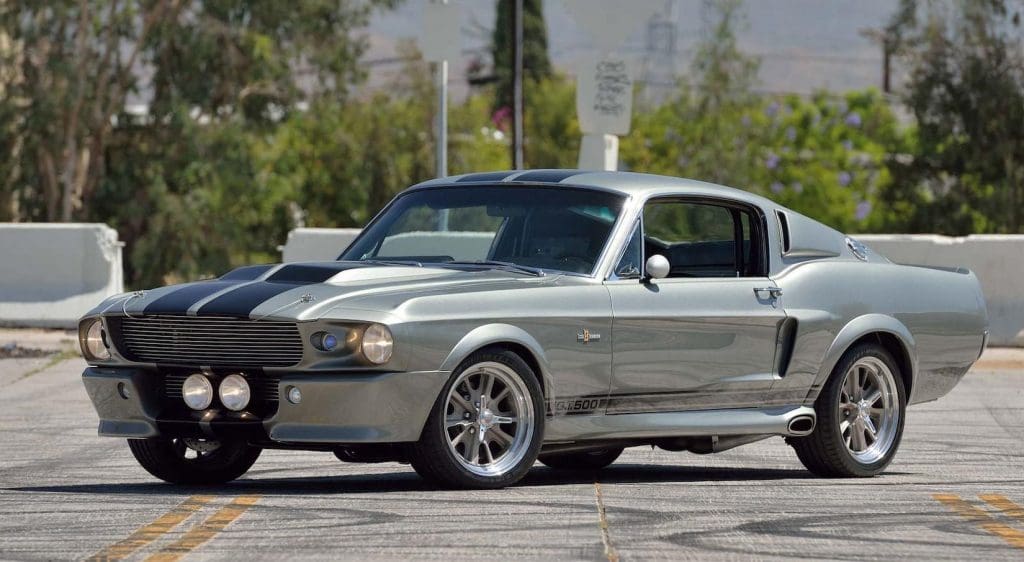 Take Two
Enter the 2000 movie remake of Gone in 60 Seconds.
Like the 1974 movie, Nicholas Cage is part of a crew to steal a list of amazing cars – with the above Mustang as the star of the show. The 1967 Mustang has been completely modernized and reworked into a masterpiece.
There was 11 total used for the movie and 5 were destroyed. The above was recently for sale on the Mecum Auctions website and sold for $852,500. This rare pony carries a 351 V8 with 125+ NOS system, and a stacked list of upgrades. It also carries the movie trademark and that is worth any amount of coin…, I guess?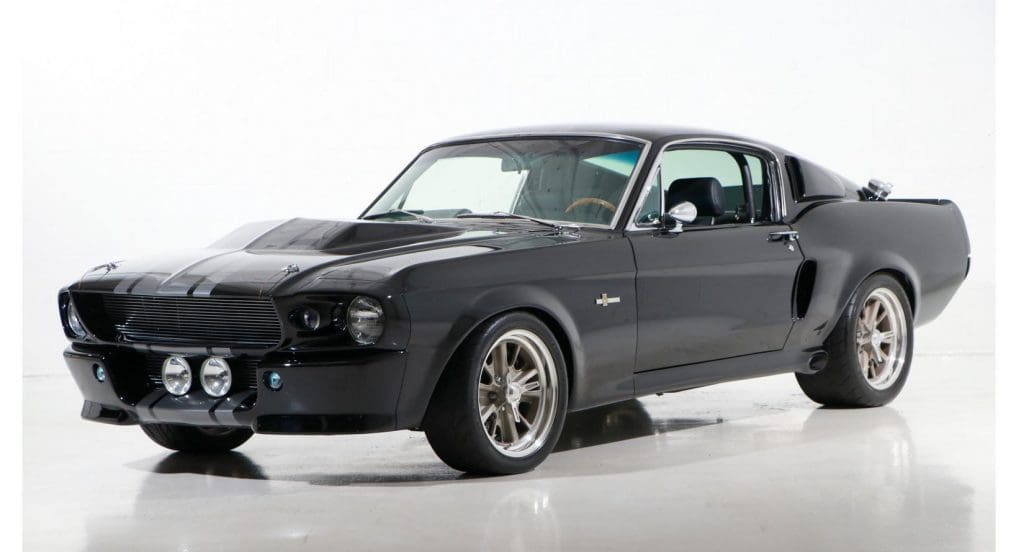 The GT500E
Here we are with this non-Gone-in-60-Seconds Eleanor made by Unique Performance. This continuation project car is only 1 of 42 made by U.P. and is a real Shelby. Total build for this amazing car was over $180k in 2004 and since then has had another $75k in upgrades done.
So, what do you get for the almost $275,000 price tag? Well, you get a Mustang that is admired and recognized by almost every gearhead on the planet. You get a car that has been worked by master techs from Unique performance and one with only 2,466 miles.
High Points
427ci Shelby Performance aluminum FE engine with Vortech Supercharger – 725hp
Tremec TKO 5-speed transmission
Black leather bucket seats
GForce 5-point harness
Shelby gauges
LeCarra wooden 15″ steering wheel
Tilton hydraulic clutch
DVD/CD
GPS/Alarm
PSE Shelby wheels
2½in aluminum side exhaust
GT500E light package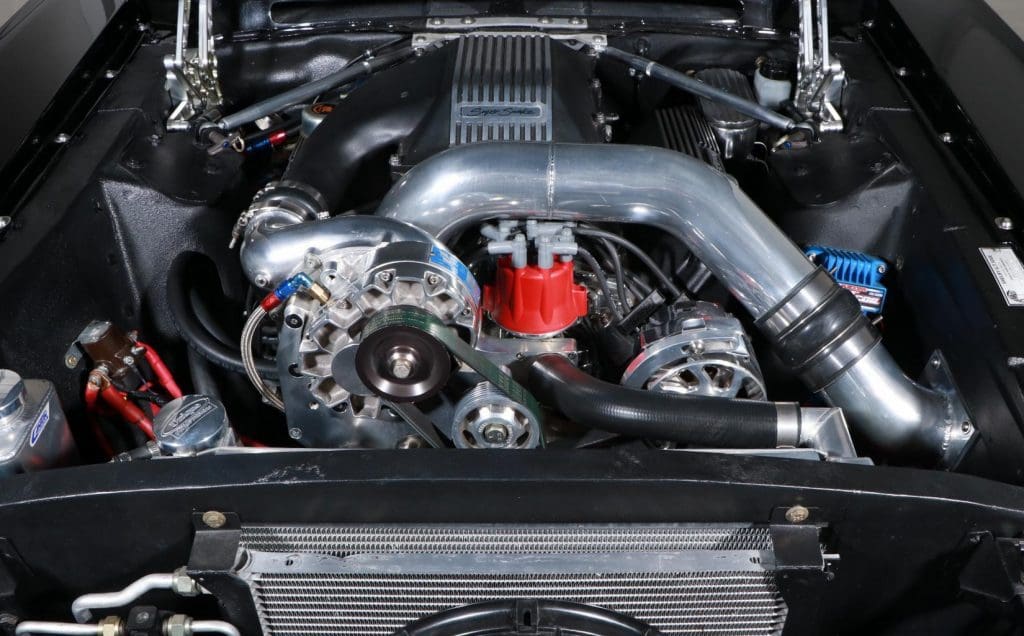 Pictures also show a trunk-stored battery next to a NOS bottle of unknown strength. Not sure if it helps make above the 725hp or if it is 725 total.
More Goodness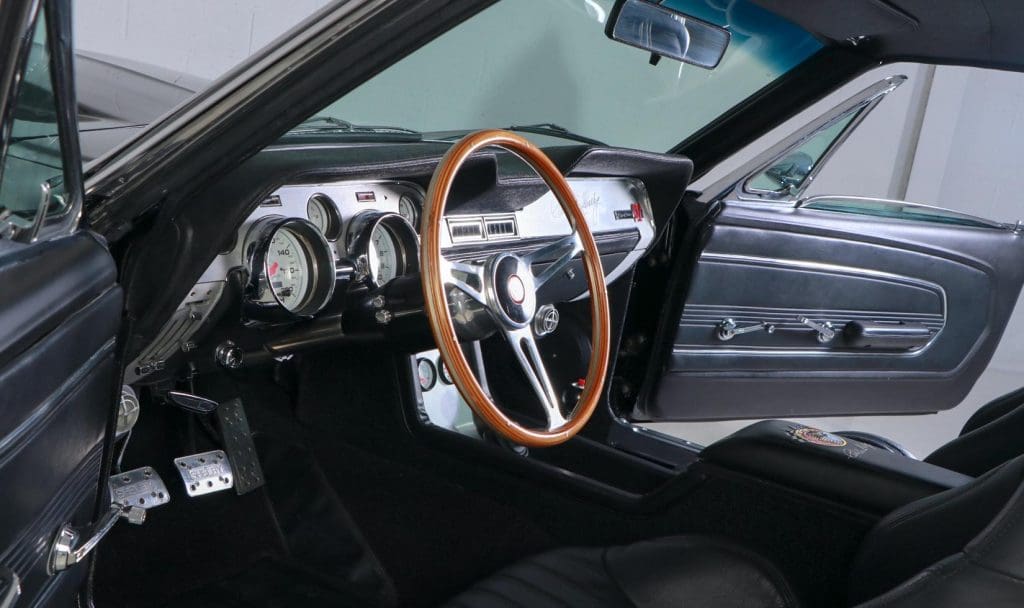 This Shelby comes with more than just an impressive look and powertrain. The interior is showroom new and carries Shelby-inspired touches. Gauges, emblems, signatures, and more adorn this amazing black interior.
More than the cockpit, the outside has all the right beauty fixes. The GT350/500 taillights, front aftermarket grille and bumper, custom hood with Eleanor bulge, Shelby rims, side exhaust, and amazing paint. You could search for a good long while and not see one this gorgeous and also a true Shelby.
Final Thoughts
Worth $270,000? That is the question.
For those who have money to burn, the question is superfluous. This car would make any collector happy.
For those with a bit less money to throw at the wind, the answer is an unequivocal "no". 700hp is something that you can get brand new nowadays for 40% of this car's listing price. You could also take any one of a million Mustangs and add a supercharger to it – for even less.
The speed isn't other-worldly; the look is somewhat of a Frankenstein's monster (since it came from a 20-year-old movie and not from the factory), and this car is suffering from a catastrophic list of tech stuff missing vs. cars built nowadays – including numerous safety features.
On the other hand, the car is a heck of an investment, gets more looks than Chris Hemsworth, and goes like almost nothing on the road. Maybe $200k isn't that much after all?
You can find the listing here: www.motorclassics.com