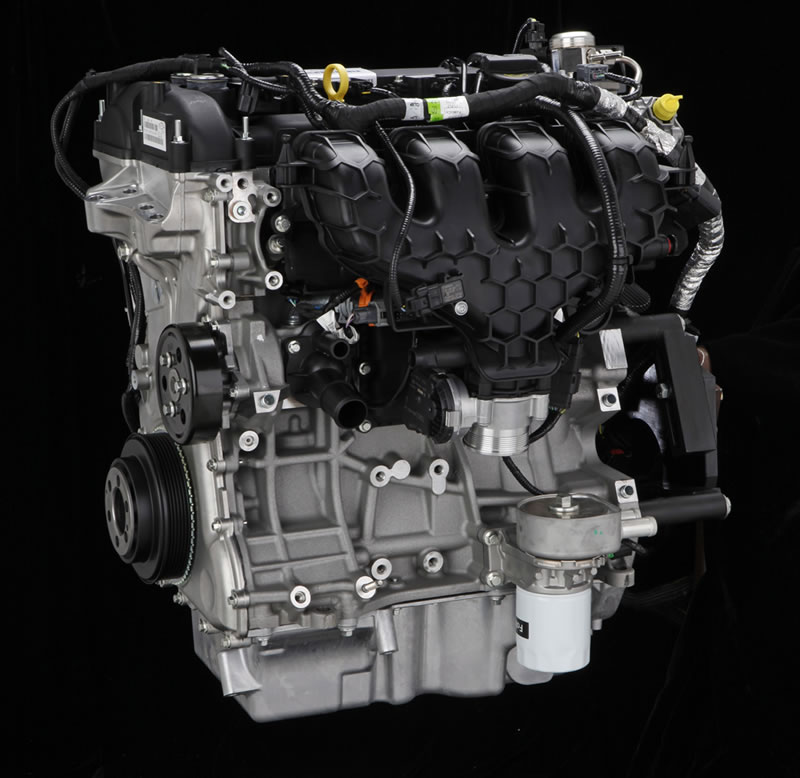 During a press event at the 2012 Detroit Auto Show, Ford's group vice president of global product development Derick Kuzak was questioned about the future of a possible EcoBoost Mustang. He was quoted as saying "Given the success we've had with EcoBoost across the lineup that we've talked about, it's fair to assume that we will have an EcoBoost Mustang in the very near future."
Take this for what its worth and I would say a Turbo Mustang is headed are way very soon. The last time Ford built a Turbo Mustang was in 1986 when the SVO Mustang was in production.ack then the SVO Mustangs 2.3L 4cyl engine produced 205 horsepower, 5 more horsepower than the 5.0L engine in 1986. Ford built just 9,844 SVO Mustangs from 1984-1986.
Where will the new EcoBoost engine fall in the Mustang engine lineup, will it replace the 305 horsepower 3.7-liter V6, not likely according to insiders as it will merely be another engine option.  The engine of choice will most likely be the 2.0L four-cylinder found in the Focus ST which produces 247 horsepower.
Check back often and soon for more on the future of the EcoBoost Mustang.
Source: CarandDriver.com