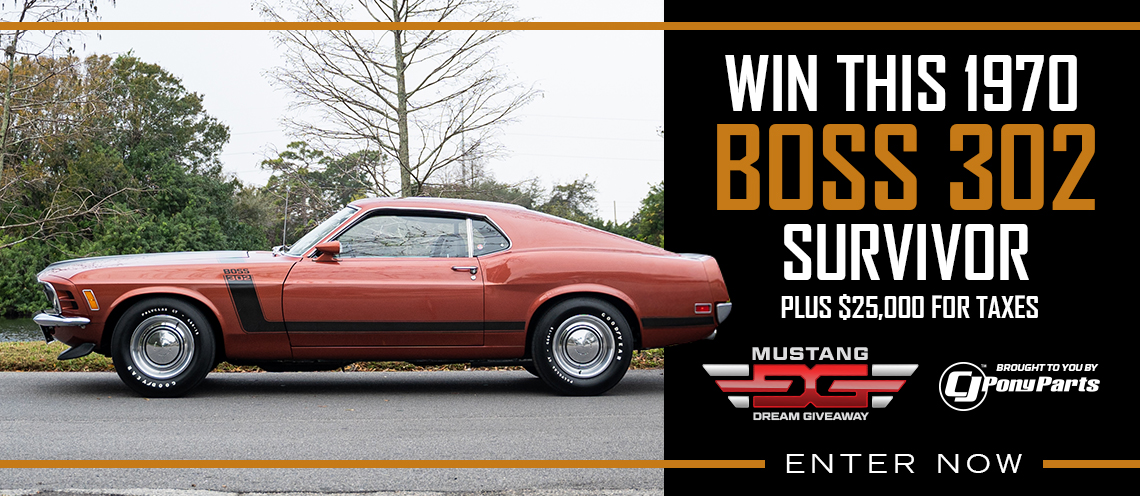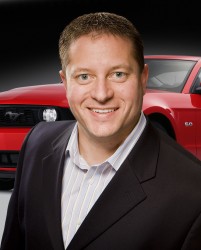 The man behind the changes for the upcoming 2011 Mustang GT & V-6 is Dave Pericak, Chief Engineer of the Ford Mustang.  Dave is a Chicago native who got his start at Ford as a manufacturing engineer at a parts plant working on door panels.  That position allowed him to work closely with Cheif Engineers which would eventually inspire him to lead the Mustang program.  Dave currently owns a 2000 Mustang GT which was his first Mustang and a 1968 Mustang that he is restoring.
Pericak's dream while growing up was to own a Ford Mustang. It's a dream shared by many, as more than 9 million Mustangs have been sold, and the iconic muscle car has been the top seller in its class for 45 consecutive years.
Pericak has attained a position that other Mustang owners can only dream about: he's Mustang's chief engineer. That means he is responsible for engineering, manufacturing, quality, cost – in short, everything.
"You hear a lot about how people have their dream job and how lucky they are," said Pericak. "Well, I'm definitely one of those lucky few. It's an honor to lead the Mustang team. This car, more than any other, represents the freedom we have in this country and it is raw power at its finest."
That raw power will get an even bigger boost with the return of Mustang GT to its rightful place, at its rightful displacement of 5.0 liters. This advanced Twin Independent Variable Camshaft Timing (Ti-VCT) V-8 engine delivers 412 horsepower and – when paired with a six-speed automatic transmission – improved fuel economy over the previous offering. This new engine – along with six-speed automatic and manual transmissions – will be available on the 2011 Mustang GT.
"Mustang continues to evolve with more power, class-leading fuel economy, industry-first technology and a bold, muscular design evocative of classic Mustangs," said Pericak. "What excites me most about the 2011 Mustang is that we will prove you don't need to trade performance for fuel economy."
Moving the legend forward
Pericak said one of his goals as Mustang's chief engineer is to bring even more edginess back to America's favorite sports car.
"I want to take a great car and make it second to none," he said. "The 2010 Mustang is outstanding, and the next couple of years will be some of the most exciting for Mustang. Our vision is to make Mustang a world-class sports car."
Pericak's first Mustang was the 2000 GT convertible. He also has a 1968 version he's restoring.
"Owning the cars and having a passion for them keeps me grounded with customer wants and expectations as I am truly a customer of Mustang," Pericak said. "This helps me as I make decisions about Mustang going forward."
City boy takes to country living
Pericak began his career at Ford as a manufacturing engineer at a parts plant working on door panels. This position afforded Pericak the chance to interact with several chief engineers and inspired his desire to direct a vehicle program himself.
"For the program to be Mustang was almost too much to hope for," he said.
A native of Chicago, Pericak and his wife, KrysAnna ("my high school sweetheart"), have been married 13 years and live in Bruce Township, Mich., with their 20-month-old son Dominic.
"The best thing about living here is the outdoors," said Pericak. "My house is my favorite place to hang out. We live on a pond – I love to fish – and have a bit of land. The wildlife is awesome. I always feel like I'm on vacation."
Personal Insights and Fun Facts
Pericak has been married to KrysAnna for 13 years. They have one child, Dominic, 20 months
His favorite auto-themed movie is "Gone in Sixty Seconds." Not surprisingly, the famous Mustang, named "Eleanor," is his favorite car featured in a movie or TV show
In Pericak's garage are a 1968 Mustang, a 2000 Mustang GT convertible, a Lincoln MKT and a Ford Focus. "I am going to add another Mustang soon," he says
Pericak recently wrote a chapter in the book Program Management Circa 2025