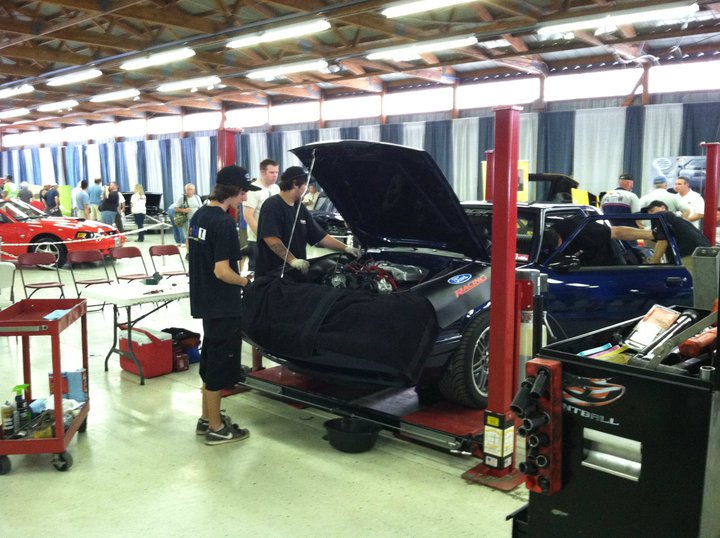 How long would it have taken the average Joe to complete the Coyote 5.0L engine swap Ford Racing and Kurgan Motorsports attempted this weekend at the Carlisle Ford Nationals.  If your answer is never you are probably right but Kurgan completed the Coyote 5.0L engine swap into a 1993 Mustang coupe in under 5 hours.
They started the swap around  3 p.m. Friday afternoon with the fox body coupe loaded on the rack and just 4 hours, 52 minutes and 59 seconds later they were done.  Its an amazing feat considering they did this all on location at the Carlisle event.
After they completed the swap the 1993 Mustang with the newly transplanted Coyote 5.0L took to the burnout pit for some white smoke to prove to everybody the swap was legit.
Check out a few photos of the swap and burnout below.