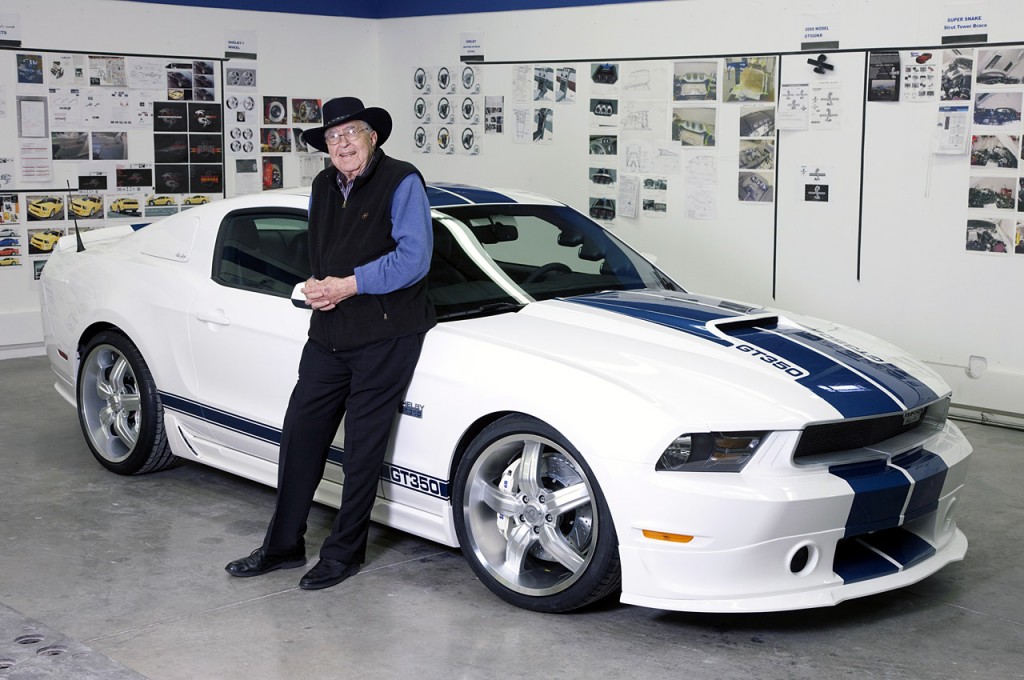 **Update: Shelby's attorney released a statement to automotive blog Jalopnik. View statement below.
The celebrity gossip site TMZ is reporting Carroll Shelby has been accused of sexual assault by Angelica Smith, a former employee who worked as a receptionist for Shelby.  The female employee began working for Shelby back in 2005 and claims she was treated as a "personal servant" rather than a receptionist.
Today Angelica Smith filed a lawsuit in L.A. County Superior Court claiming the 88-year-old Shelby ran a "pervasively hostile work environment" and "on at least one occasion, Shelby himself sexually groped her at his home.  Smith also goes onto say in the lawsuit she was forced by Shelby to go on "grocery runs, liquor runs and pornography runs."
She also claims in the lawsuit it got worse in December of 2010 when she was allegedly drugged and raped at Shelby's home by another employee who worked for Shelby.  She claims the rape was brought to the attention of Shelby who "did not take any corrective action."
Smith was eventually fired by Shelby for what she calls retaliation for reporting the rape to Shelby. Smith is suing Shelby and his companies for the alleged allegations plus more than $5 million in damages.
These are some pretty hefty allegations for one of the most recognizable automotive legends in the world.  I don't think this is the way Carroll Shelby would like to be remembered but if these allegations are true he only has himself to blame.
What kind of strain could this lawsuit put on Shelby's relationship with Ford and future GT500 models?
Lets get the comments going with your thoughts on this situation.
Source: TMZ
**Update** – Shelby's attorney released the statement below through Jalopnik.com:
Carroll Shelby is disappointed that such wild and fantastical allegations have been made by a former employee. The fact is that her position was no longer required due to Mr. Shelby's age, health and work schedule. But this apparently disgruntled former employee and her counsel have chosen to turn this into yet another prematurely publicized, frivolous lawsuit against a public figure. Carroll Shelby has full confidence in the judicial system and believes that the truth will come out through the legal process.