Those pioneering Mustang development throughout the decades have always taken an innovative approach to handling the task at hand. Consumers have been kept on the edges of their seats, waiting to lay eyes on all that is new and exciting, in conjunction with each successive generational release. One could even claim that this level of innovation has served as the true catalyst behind the continual growth of the Mustang brand as a whole.
As a byproduct of this ongoing innovation, the Mustang has served as a testbed of sorts for numerous technical advances and design concepts throughout its production run. Many of these advances and concepts have even been unique to the Mustang at the time of their release. This fact alone has placed the Mustang squarely along the leading edge of automotive and performance development.
Ride shotgun with us, as we detail several automotive firsts that arose out of continual Mustang design and development efforts.
Mustang Key Technology
Oddly enough, the Mustang has served as quite the trendsetter, in terms of security/key access technology over the course of its production. For example, Ford issued the first double-sided key in 1967, for use with the Mustang. Prior to this innovation, a vehicle's key could only be fitted into a corresponding lock cylinder in one particular direction.
Later, in 1994, the Mustang became among the first vehicles to be offered with an optional key fob. Shortly thereafter, debuted their new passive anti-theft system, which initially debuted in the Mustang, among other notable models within the brand's stable. Then, in 2012, Ford debuted their all-new TracKey intelligent software, which allowed performance-related programming to be flashed into the Boss 302's PCM on-demand.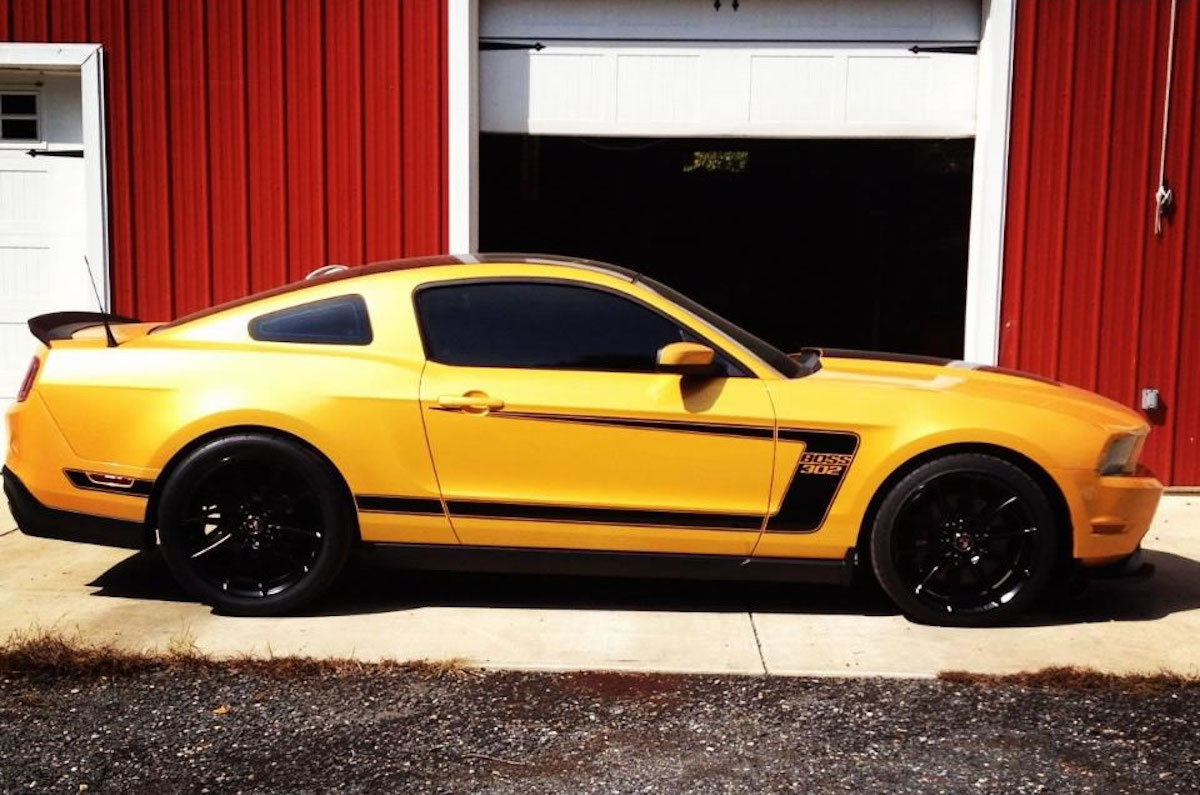 Now, the seventh-generation Mustang has begun serving as the testbed for an all-new key-related function pioneered by Ford. The 2024 Mustang will be available with Ford's newly introduced "Remote Rev" key fob. Consumers will now be able to rev their Mustang's engine at a distance, with the click of a button on their vehicle's key fob.
Judging by a handful of patents recently applied for by Ford, the Mustang might receive further upgrades in terms of accessibility in the near future. As recently as 2019, Ford applied for a patent relating to security-based facial recognition software. Another interesting patent held by Ford relates to key-fob-activated remote-park assist functionality. Whether either of these systems will be rolled out as a regular facet of Mustang production is yet to be seen.
Safety & Comfort
As the Mustang has evolved, so has the array of safety and comfort features that it comes standard with. Ironically, many of these features were directly pioneered by Ford, for use in the Mustang. A number of these features are now patented, ensuring that they remain a staple of Mustang production for years to come.
The Mustang has played a pivotal role in the development of Supplemental Restraint System technology, serving as the first use of a dash-housed knee-specific airbag, designed to minimize trauma to an occupant's lower extremities in the event of a collision. Ford holds a total of 15 individual patents for this design.
Ford also dug deep when seeking to ensure that the Mustang's occupants were provided next level comfort during their commute. This is evident when reviewing yet another patent held by the Ford Motor Company that relates to posterior relief seat cushions, which allow the contents of a motorist's back pocket (wallet, phone, etc.) to countersink into the seat for enhanced comfort.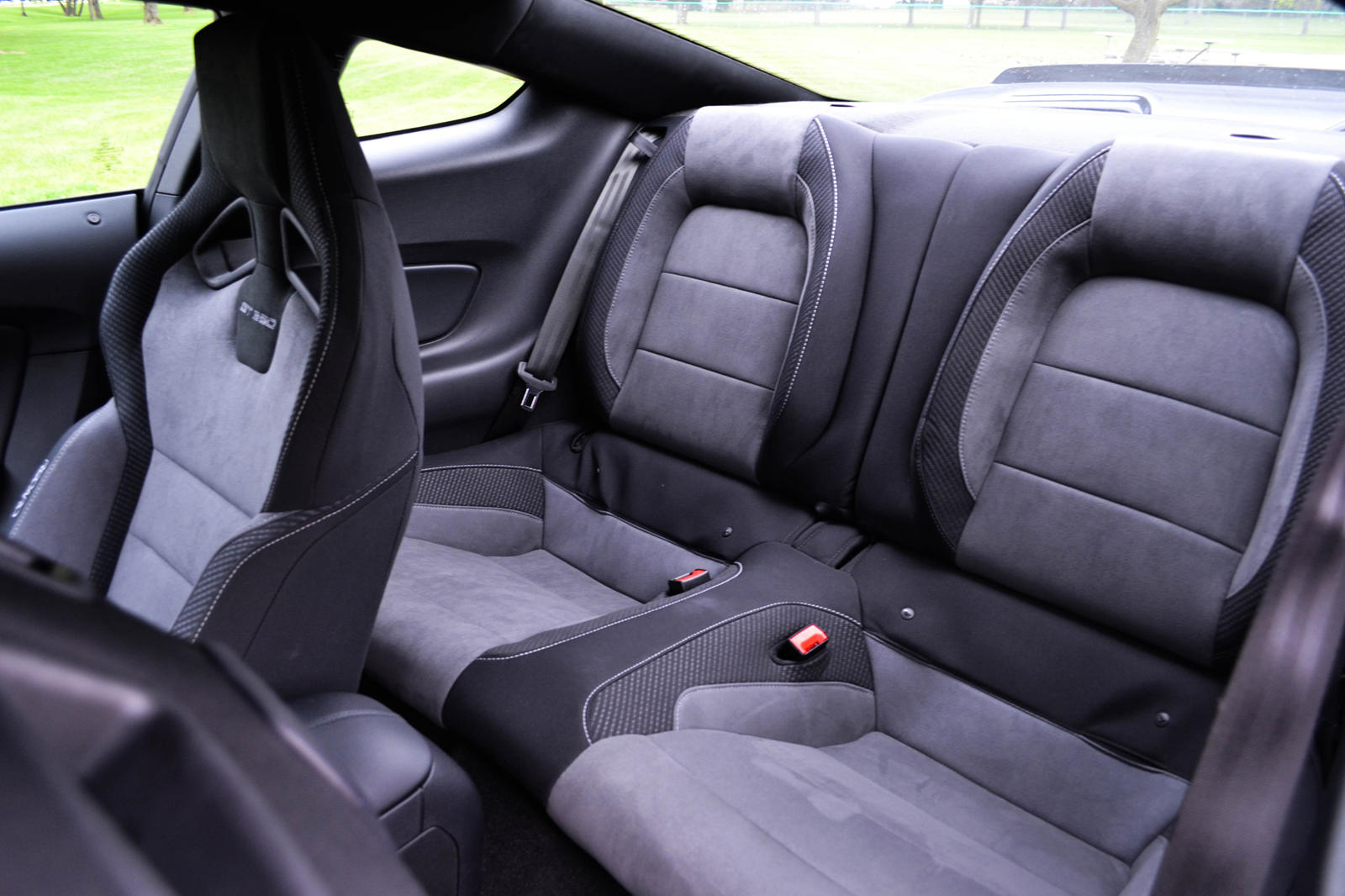 Power & Performance
It should come as a surprise to nobody that the Mustang has achieved a handful of automotive firsts, in terms of power and performance. Since the 1960's those vested in Mustang design and development have strived to achieve greater sustained output at all costs, often finding themselves poised on the cutting edge of technical advancement with such efforts.
Though many of the Mustang's early performance merits came courtesy of upgraded Ford powerplants of an earlier vintage, performance-related development over the past decade has been fierce, all-encompassing, and far more proprietary in nature. For example, Ford's patent Line-Lock technology debuted as a feature of the 2015 Mustang GT, before expanding to additional trims during successful production cycles. This feature, when engaged, locks the Mustang's front brakes, allowing the adventurous among us to perform the ultimate burnout.
Similarly, Ford also pioneered another noteworthy performance feature in 2015, with the debut of Launch Control. This feature allows motorists to dial in their standing-acceleration efforts, by selecting an exact RPM at which launch is to take place. This feature also minimizes wheel spin and traction loss, thereby making the most out of the Mustang's RWHP.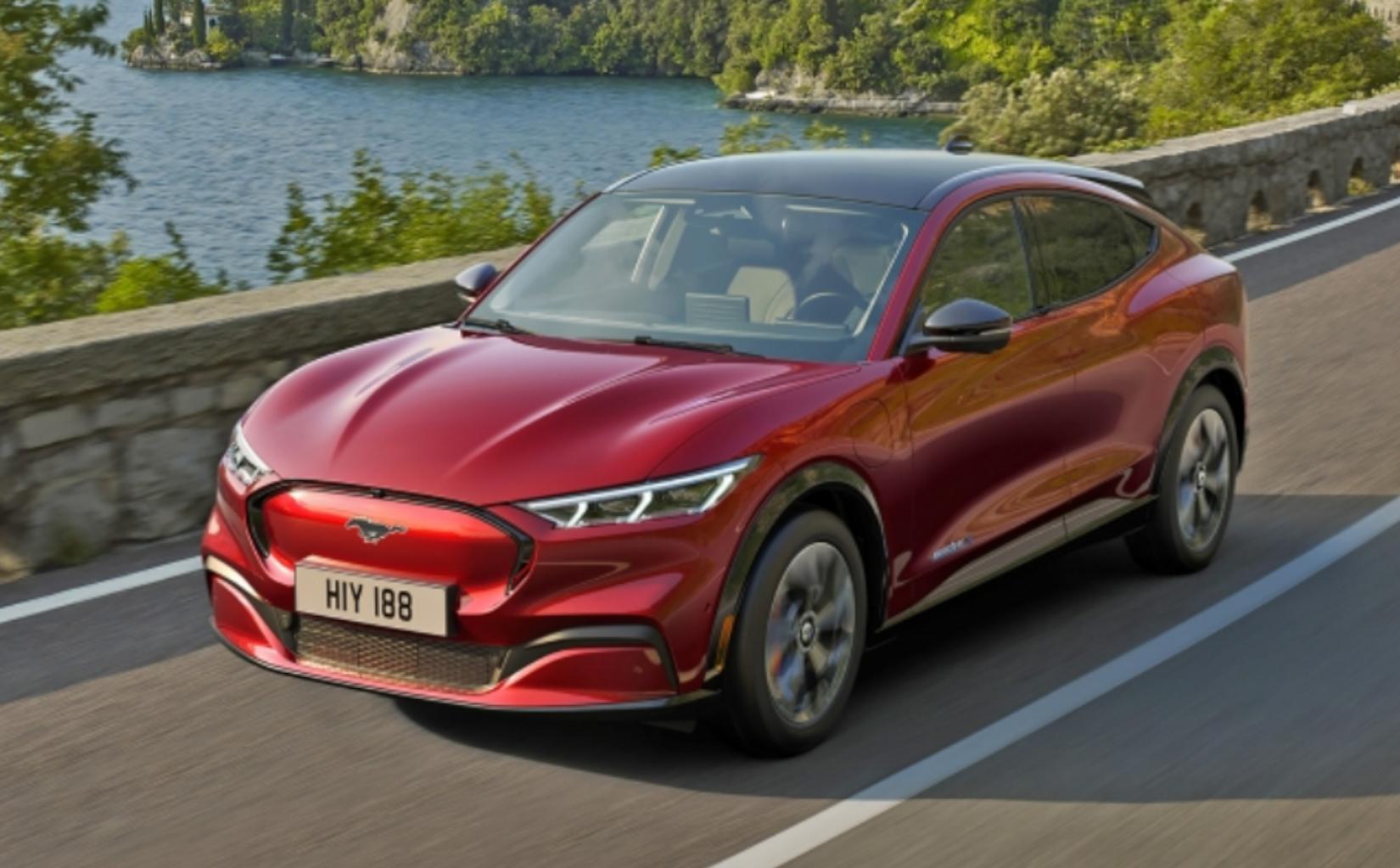 However, when reviewing recent patent applications, it does not appear that Ford is willing to leave well enough alone. An array of additional performance-related patents have recently been filed, some of which are slated to potentially find their way into Mustang production in the near future.
One of the most noteworthy of these newly filed patents sets the stage for Ford to revolutionize their all-electric portfolio, by elevating the Mustang Mach-E to new heights. Ford recently filed a patent for a new torque vector ingredient system, specifically intended for use in all-electric and hybrid applications, allowing for independent torque modulating at each wheel end location.
This follows up on earlier patents for an all-electric/hybrid Launch Control system, aimed at boosting the Mach-E's performance credibility. If history is any indicator, we should not be surprised to see these innovations enter production in the very near future, ushering in an entirely new wave of automotive firsts for the ever-evolving Ford Mustang.