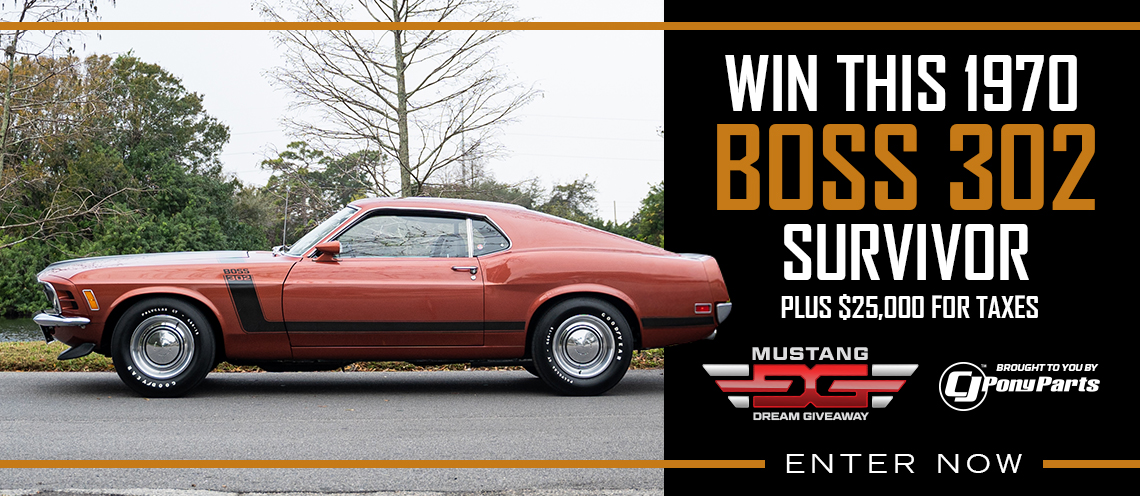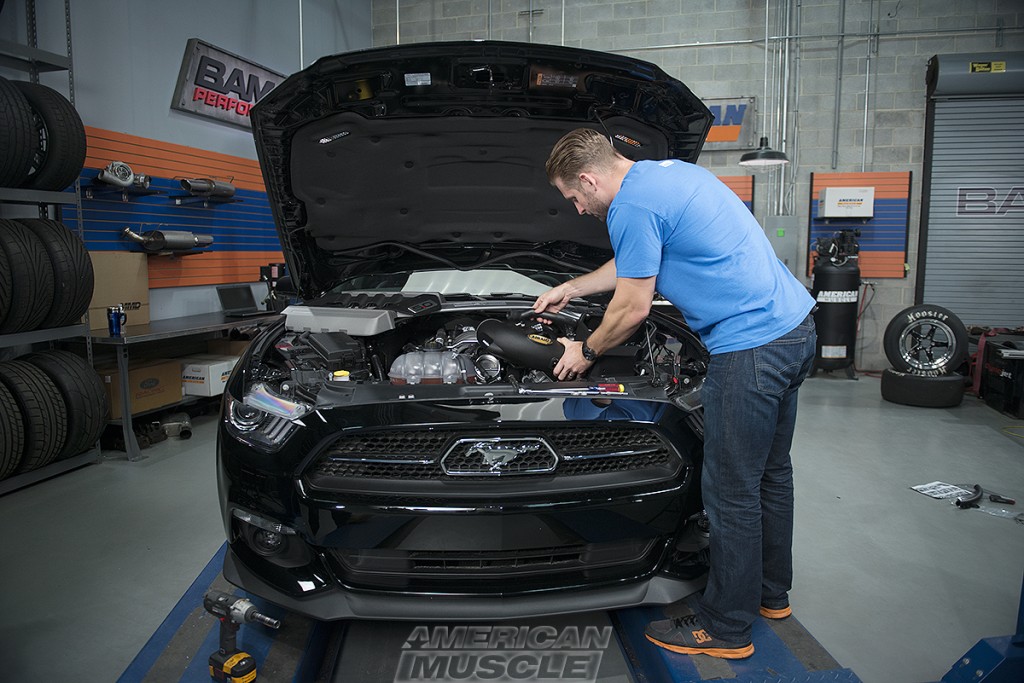 American Muscle is at it again with another round of mods for one of their customer rides. This time its AM customer Mark Smith who recently purchased a 2015 Mustang GT 50th Anniversary package. The 2015 Mustang is everything Mike has dreamed of but one thing lacking is some extra power and performance. For this Mike turned his pride and joy over to American Muscle for some light modifications.
First up for Mikes 2015 Mustang GT was to remove and replace the restrictive exhaust with a free flowing Flowmaster American Thunder Axle-Back. This mod allowed the exhaust to really flow and create some deep sound. Next up to increase air flow into the engine was an Airaid Cold Air Intake. To finish out the mods a Bama Performance tune was programmed in using a Bama Performance SF4/X4 tuner.
Now for the results, Mikes GT in stock form made 384 RWHP and 362 RWTQ on American Muscles dyno. With the mods added Mikes GT pumped out 407 RWHP and 379 RWTQ. To say Mike was pleased with the added 23 horsepower was an understatement as he plans more mods in the future.
Check out a video of the mods below or head on over to American Muscle to see all the details.