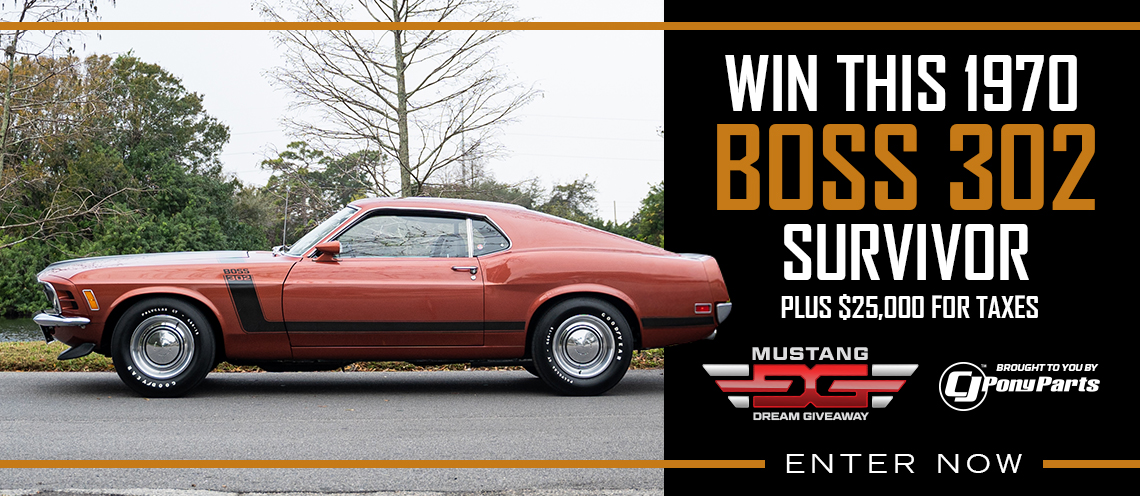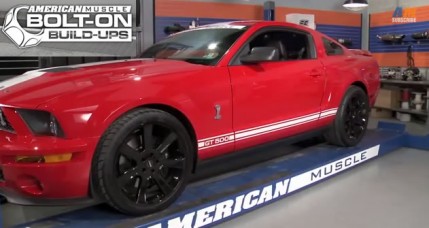 American Muscle's bolt-on project build is back again after a successful build the first time round with the 2010-14 Mustang V6. For the encore bolt-on build AM has stepped it up by modifying a 2008 Shelby GT500 with various bolt-on's to increase horsepower and torque.
As with all of their project builds American Muscle ran a baseline dyno test with the Shelby GT500 putting down 434 horsepower and 432 lb-ft of torque. This gives us a good starting point to see how well the GT500 responds to these common bolt-on's. Lets dive in to the bolt-on's below.
For their 2007-09 Shelby GT500 bolt-on build-up AM created three different stages to see how each set of bolt-on's increase horsepower. Stage 1 of the build-up consisted of adding a JLT Big Air Cold Air Intake and a Bama SF4/X4 Tune which were good for an extra 56 horsepower and 64 lb-feet of torque.
For Stage 2 AM added a Metco Motorsports Supercharger pulley(2.60″), set of NGK V-Power spark plugs and Metco Motorsports Idler pulley. These parts resulted in gains of 66 horsepower and 71 lb-ft of torque. The final stage AM went all out with the bolt-on's as they added Ford Racing Twin 65mm Cobra Jet throttle body, flowmaster mufflers, 10-rib belt, Overdrive harmonic balancer pulley and a AFCO pro-series heat exchanger. These goodies made modest gains with 47 horsepower and 59 lb-ft of torque added.
Overall the 2008 Shelby GT500 responded well to the list of bolt-on parts adding a total of 157 horsepower and 169 lb-ft of torque. In the end the 2008 Shelby GT500 was good for 581 horsepower and 600 lb-ft of torque from common bolt-on's available at AmericanMuscle.com.
To view videos of each Stage look below or head on over to AmericanMuscle.com bolt-on build up page.
Stage 1 Build Video
Stage 2 Build Video
Stage 3 Build Video