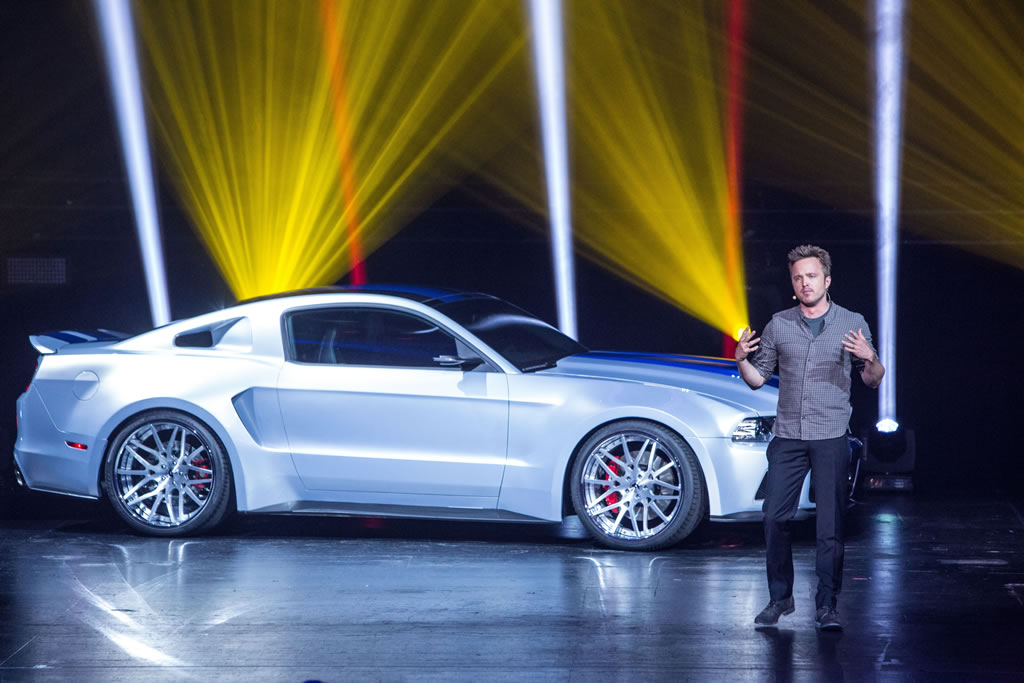 Ford Motor Company and DreamWorks Studios announce a mega-partnership for the new feature film 'Need For Speed' which will feature a one-off 900 horsepower Custom Ford Mustang hero car as the star of the movie.  The 'Need For Speed' movie follows in the footsteps of the long running video game series from Electronic Arts which pits high-end exotic sports cars against each other in a cat-and-mouse racing game.
"'Need for Speed' is rooted in Americana, and when we were casting our hero car for the film, Ford Mustang was the obvious choice," said Snider. "With its 50-year history in film, the iconic Mustang is the perfect co-star for Aaron Paul. We are privileged to have such an esteemed partner like Ford working with us on this film and look forward to seeing their Mustang up on the big screen next year."
Along with the customized Mustang Ford products will be featured throughout the film including an F-450 truck known as "The Beast".
The one-off Ford Mustang features a 900-horsepower all-aluminum supercharged 5.8-liter V8 modified by Ford Racing, 22-inch wheels and tires, custom suspension, custom wide-body kit and high-tech LED lights.
The movie is due out in 2014 and you can watch a behind the scenes video below.
Gallery of Photos: