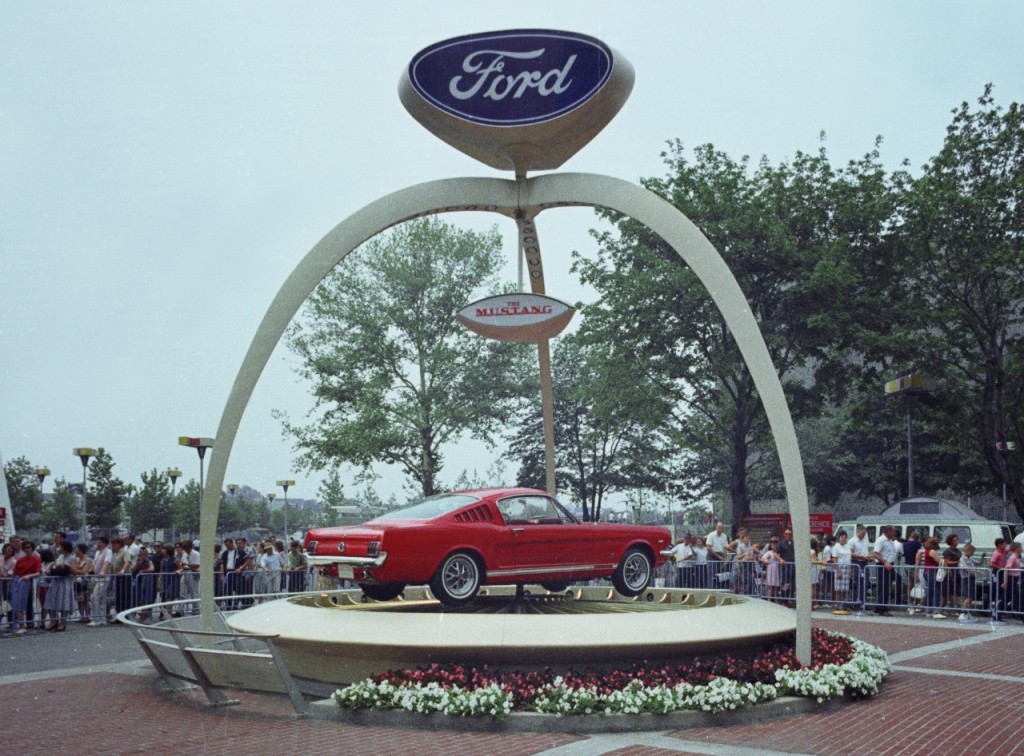 The time is almost here, the Ford Mustang is turning 50 Years Old on April 17 and to celebrate Ford Motor Company is planning a host of events across the country. April 17, 2014 marks 50 years since the world was introduced to Ford Mustang with millions of folks being transformed into Mustang enthusiasts almost instantly. Fans of the Ford Mustang will have the opportunity to take part in several events planned across the United States throughout the month of April and into May.
Ford Mustang 50th Anniversary Celebration Events:
April 10-16 – Mustangs Across America 50th Anniversary Drive
Mustangs Across America is organizing a caravan from Los Angeles to Concord, N.C. More than 500 Ford Mustangs are expected to join the drive by the time the caravan reaches the Mustang Club of America celebration at Charlotte Motor Speedway.
April 13-16 – Mustang Club of America Great American Pony Drive
Mustang enthusiasts from around the world will gather in Norman, Okla. on April 13 before driving to the dual celebrations organized by the Mustang Club of America. In Norman, attendees will split into two groups, one setting out for Charlotte Motor Speedway, the other heading to Las Vegas Motor Speedway.
April 16-17 – 2015 Ford Mustang at the Empire State Building
Ford will celebrate 50 years since the public introduction of Mustang by putting a 2015 model convertible on the 86th floor observation deck of the Empire State Building in New York. The car will be on public display, 1,000 feet above the street, both days from 8 a.m. to 2 a.m.
April 16-20 – Mustang Club of America 50 Year Celebrations
The celebrations are expected to be so large that Mustang Club of America has organized two simultaneous events, at Charlotte Motor Speedway and Las Vegas Motor Speedway. The events are open to the public and include displays of Mustang from all 50 years, Ford vehicle ride-and-drives, cruises and Mustang history sessions.
April 17 – 2015 Ford Mustang at Flushing Meadows, N.Y.
The original Mustang was first shown to the world at the 1964 World's Fair in New York. Ford will go back to the fair site at Flushing Meadows Corona Park for a small gathering of local Mustang club members and the all-new 2015 Mustang.
April 17 – Ford Employee Celebration
Ford Motor Company will host an employee celebration of Mustang at Ford World Headquarters in Dearborn, Mich., 50 years to the day of the Mustang introduction.
April 27 – Fabulous Fords Forever Car Show at Knott's Berry Farm
The Ford Car Club Council will host the Fabulous Fords Forever car show at Knott's Berry Farm in Buena Park, Calif.
May 3-4 – Mustang Madness at Petersen Museum
The Petersen Museum in Los Angeles will celebrate 50 years of Mustang with special events including a car show and guests including champion drifter Vaughn Gittin Jr.