FFord recently launched the seventh generation 2024 Ford Mustang, and though there were massive changes in terms of power and design, a lot of classic features were kept, and it is unmistakably a Mustang.
Exterior
One of the most notable design changes in the 2024 Mustang is in the front section and side profile. The 2024 Mustang has a smoother hood, getting rid of the two extractors to give it a single trapezoidal extractor in the center, a design that is conspicuously missing in the EcoBoost.
For the first time, Ford has decided to show distinct design changes between the GT and the EcoBoost.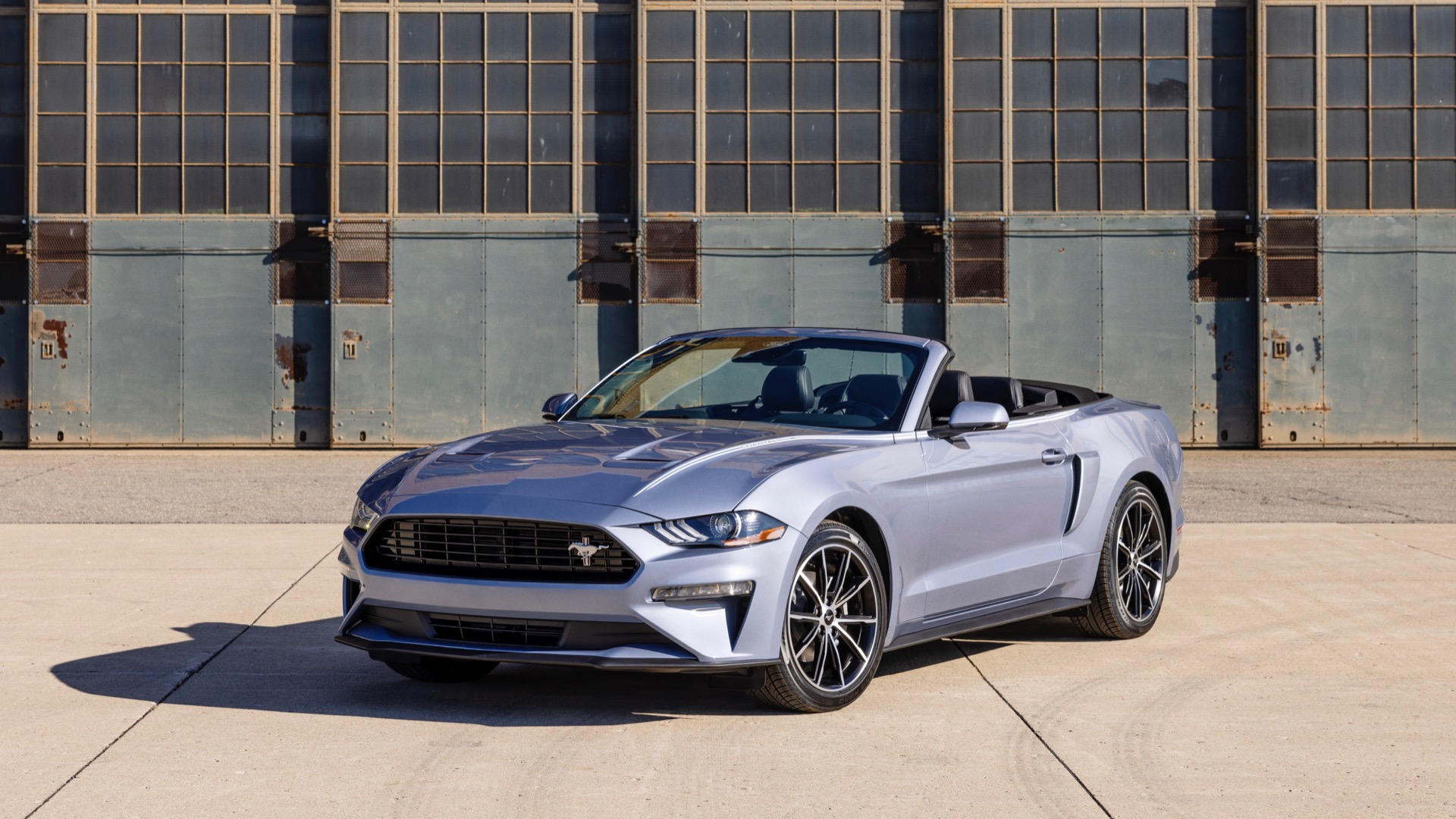 Inspired by the 1960s pony car, the headlights of the new Mustang has three circular lamps on each side. The grille openings of the GT are bigger and more aggressive, compared to the 2024 EcoBoost and especially the 2022 Mustang.
Compared to the current Ford Mustang, the side profile of the 2024 model is smoother and simpler. When it comes to the rear, the changes are more subtle. The designers opted to keep the three-bar taillights, though the center section of the rear deck was now given a body color instead of the black in the current model. A small rear wing is also available as an option.
As usual, the Mustang Convertible version is simply the coupe's design without the roof.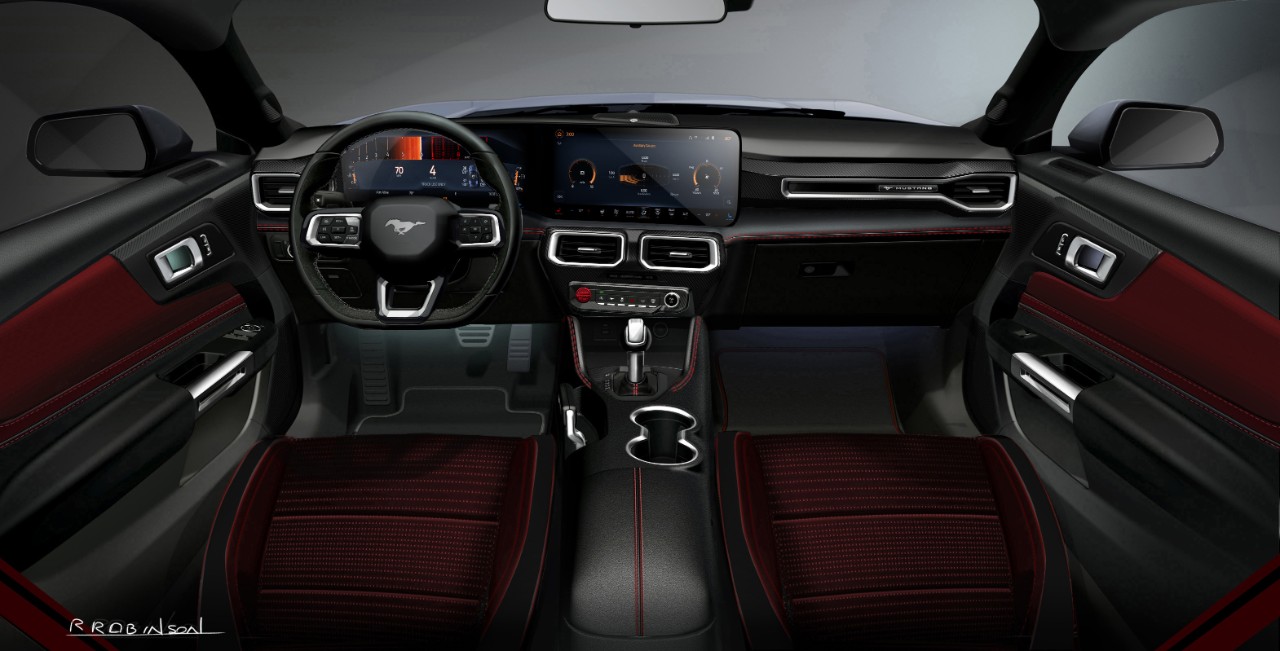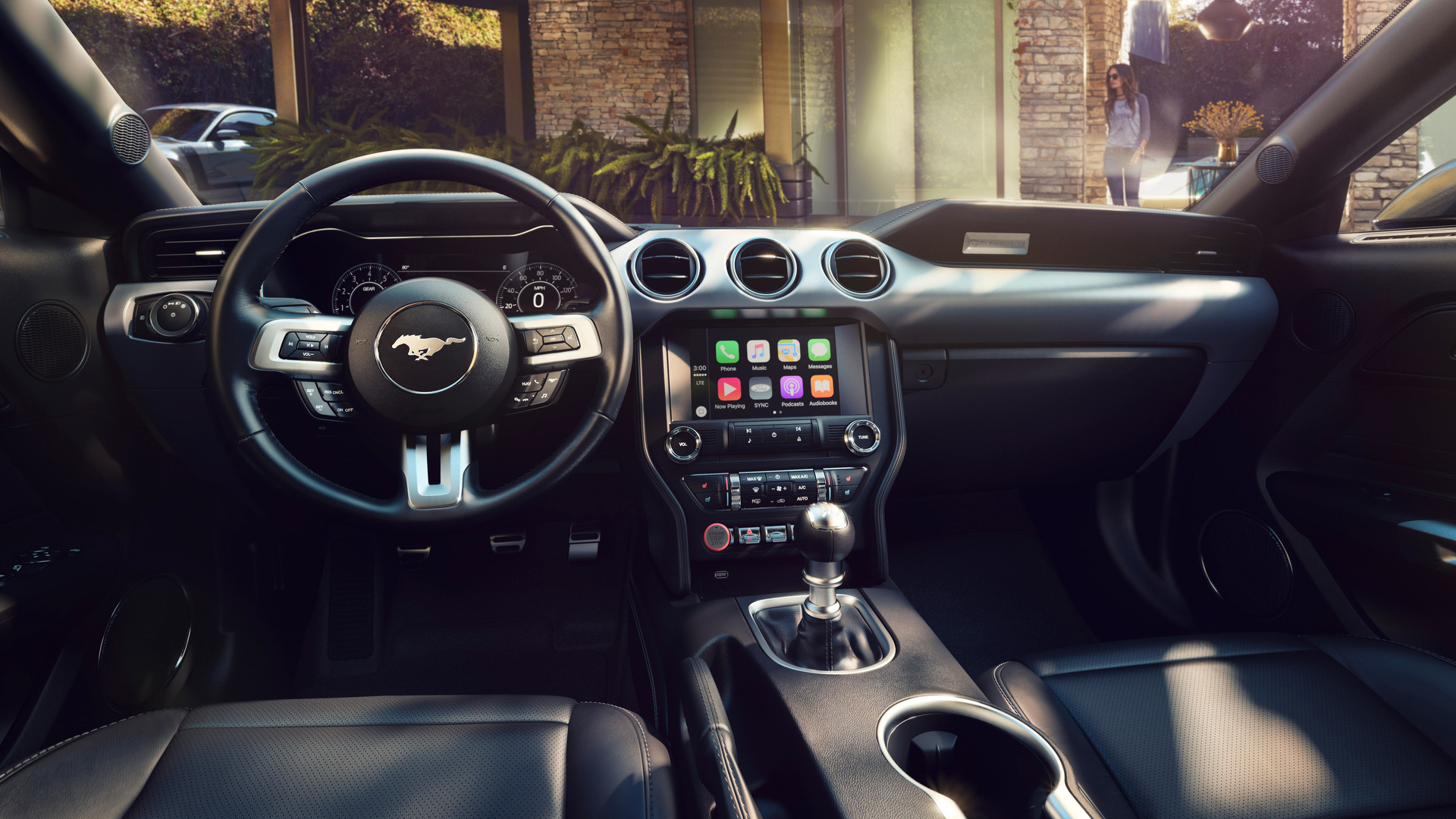 Interior
This is where the designers completely deviated from the 2022 design. The circular vents at the top of the instrument cluster were replaced by rectangular vents placed at the bottom of the much bigger infotainment screen. 2022's retro-inspired steering wheel was upgraded to a race-inspired, flat-bottomed wheel that gives more space to the driver when getting seated.
The minute 8-inch infotainment LCD display with basic SYNC operating system in the 2022 model has been replaced with a much larger 13.2-inch SYNC4 infotainment screen which can be optionally configured to seamlessly display the info from the 12.4-inch digital instrument cluster, slightly bigger than the 12-inch display in the 2022.
Two new shades have been introduced for the new Mustang's exterior finish: Vapor Blue and Yellow Splash.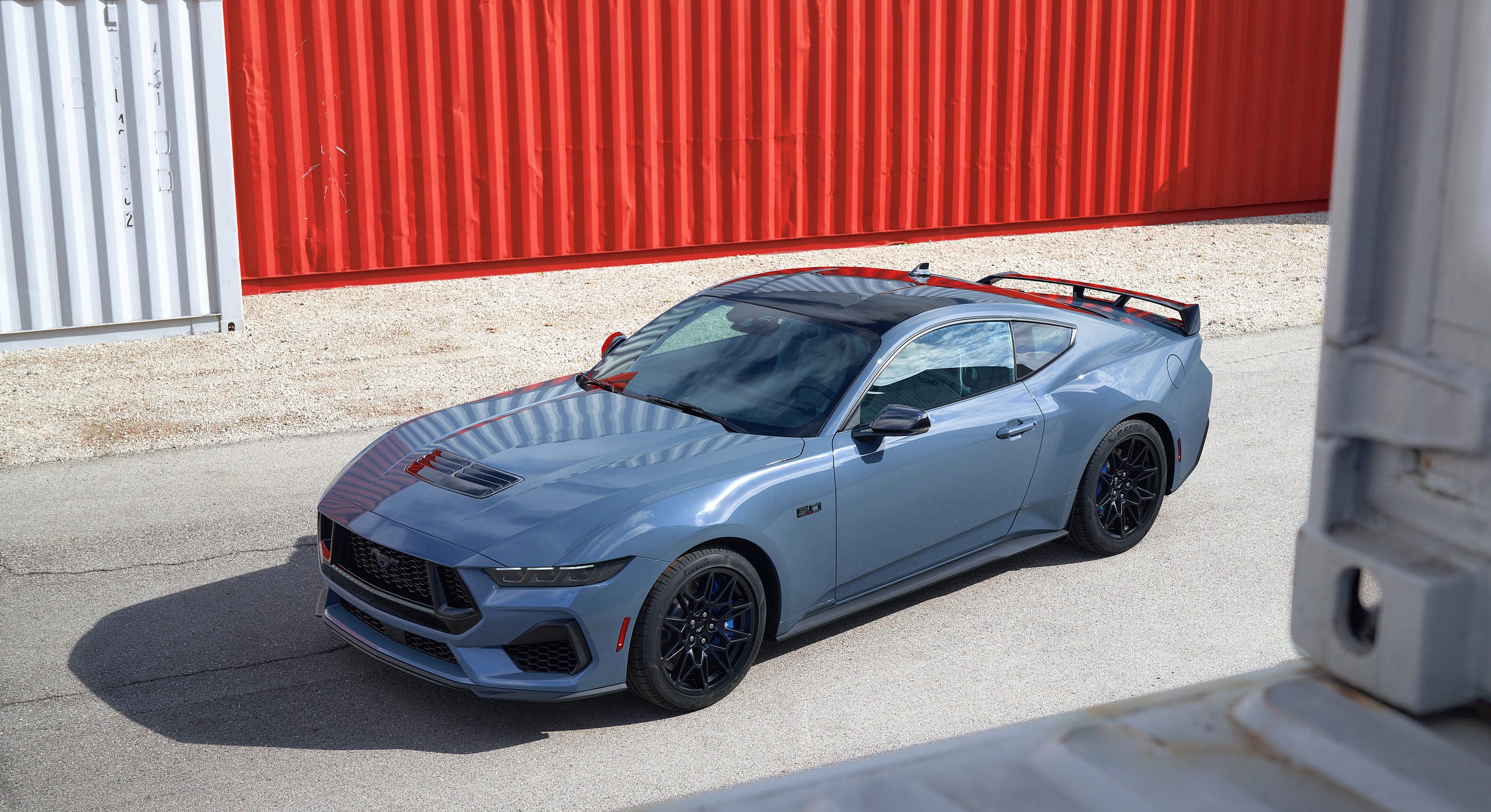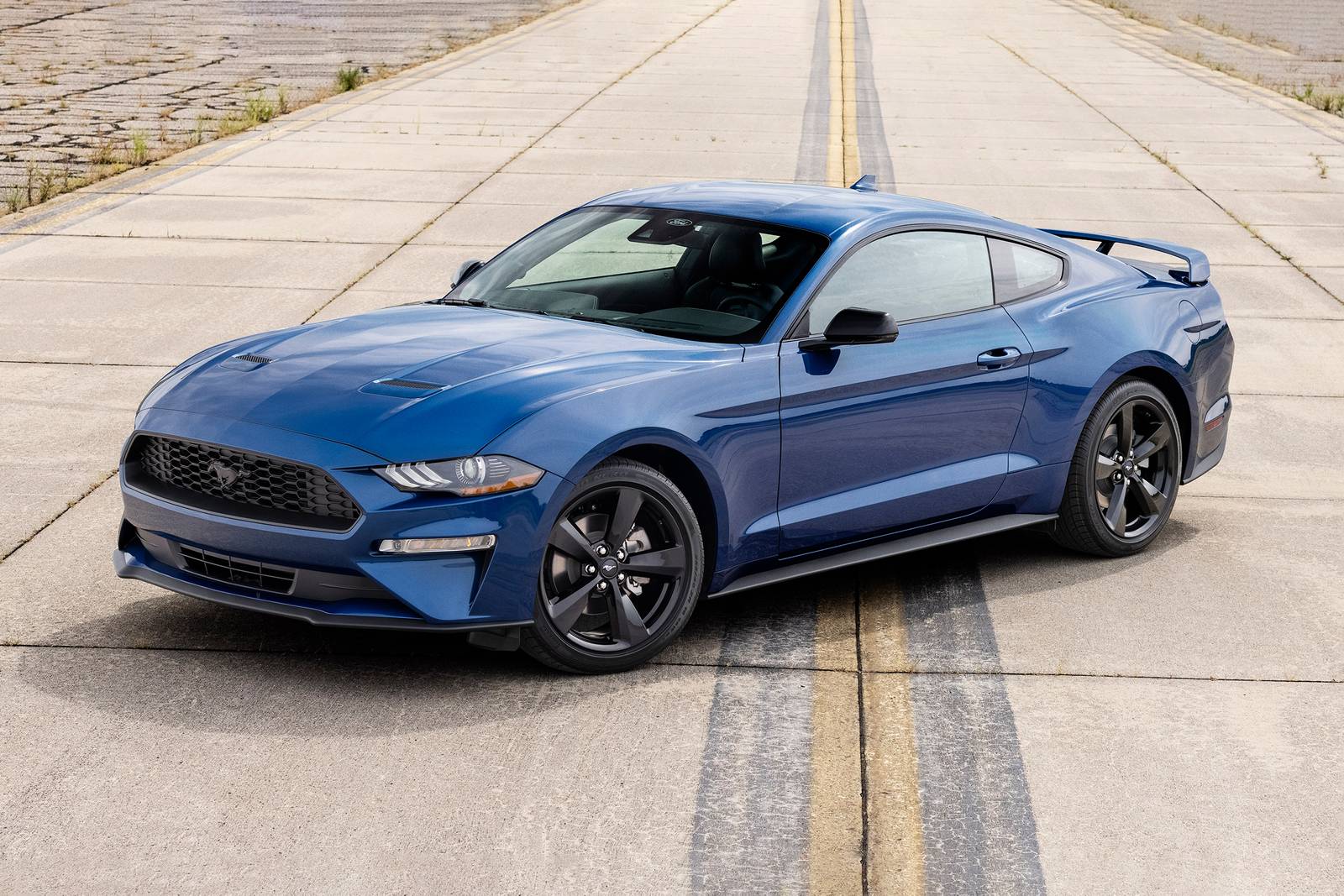 Performance
To the excitement of Mustang enthusiasts, the new 2024 Mustang has kept the turbocharged and naturally aspirated V8 engine, though it has been upgraded to the Gen IV version. It can be matched to either a six-speed manual transmission or the more advanced 10-speed automatic transmission.
Comfort and driver assist features in the 2024 Mustang include Speed Sign Recognition, Intelligent Adaptive Cruise Control with Stop-and-Go, Evasive Steer Assist, Reverse Brake Assist, and Lane Centering Assist.
The new 2024 Ford Mustang will be available in the market starting summer of 2023.