In the world of automotive excellence, certain models transcend the realm of mere transportation to become iconic symbols of power, style, and American muscle heritage.
One such embodiment is the 2022 Ford Mustang GT/CS California Special, a car that not only pays homage to its legendary predecessors but also encapsulates the spirit of open-top cruising along the scenic Pacific Coast Highway.
With a perfect blend of modern engineering and classic design cues, the 2022 Mustang GT/CS California Special is more than just a car; Since 1965, it's a time-honoured celebration of speed, sophistication, and the thrill of the open road.
In this article, we delve into the distinctive features, captivating history, and the driving experience offered by this remarkable specimen, underscoring its significance in the tapestry of automotive culture.
Cruising the Coast in Style: Unveiling the 2022 Ford Mustang GT/CS California Special
Steering our focus towards the 2022 Ford Mustang GT/CS California Special, we find ourselves immersed in the realm of automotive excellence and timeless allure. This special iteration of the Mustang encapsulates the essence of coastal cruising, embodying a harmonious blend of style, power, and nostalgia.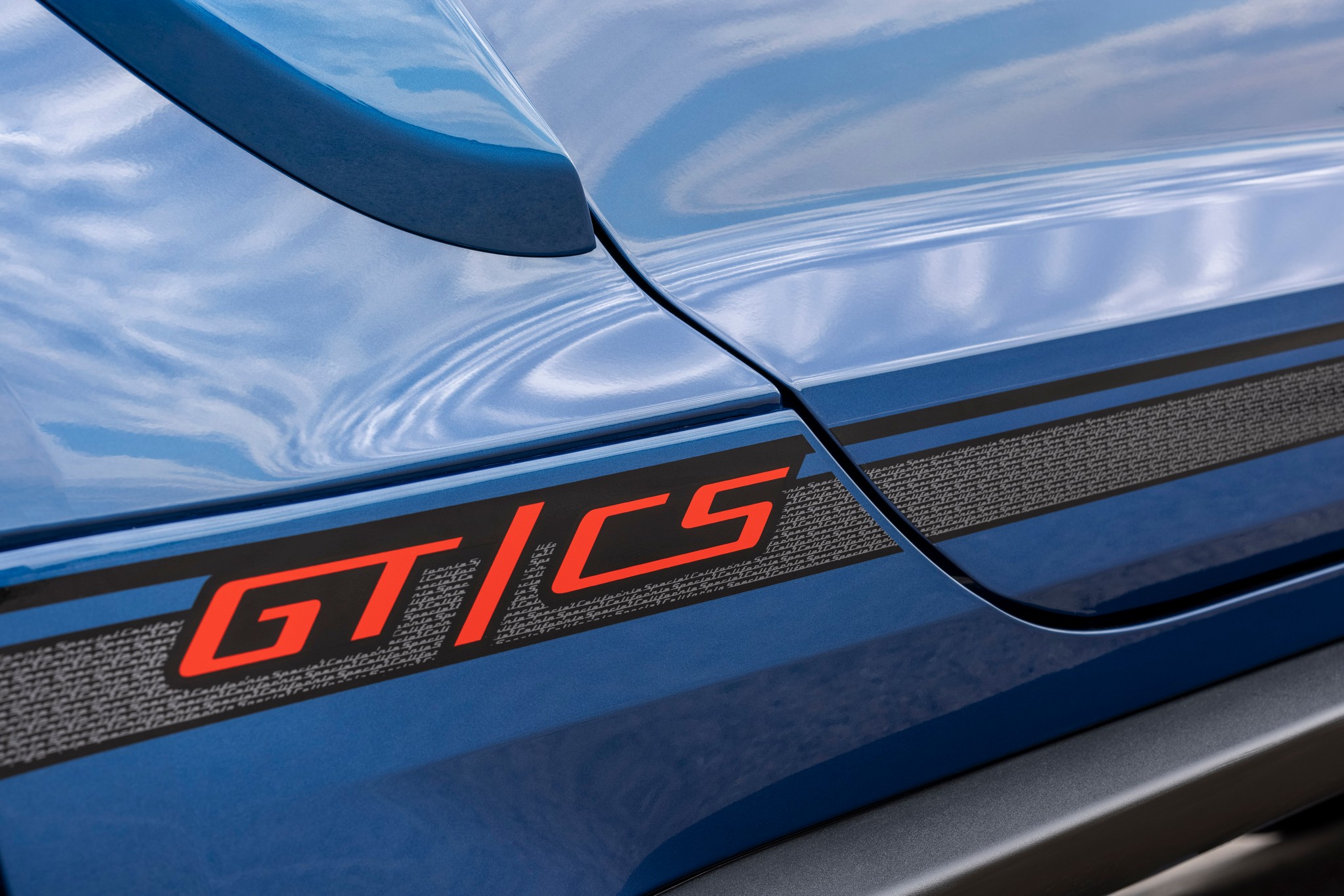 With a name that pays homage to a golden era of driving freedom, the California Special moniker conjures images of palm-lined highways and endless horizons.
Crafted with meticulous attention to detail, the 2022 Mustang GT/CS California Special beckons enthusiasts and casual admirers alike to explore its unique design elements and formidable performance attributes.
Ford's commitment to delivering unforgettable driving experiences is vividly expressed in this model, which serves as a testament to the brand's deep-seated legacy in the automotive world.
The 2022 GT/CS California Special is more than just a car; it's an embodiment of the American spirit of adventure and the thrill of the open road. With its distinctive aesthetic enhancements and performance features, this special edition Mustang captures the essence of carefree yet exhilarating driving that enthusiasts have cherished for generations.
As the sun sets on the horizon, casting a warm glow over the sleek curves and iconic silhouette, the 2022 Ford Mustang GT/CS California Special stands as a tribute to the legacy of the Mustang and an invitation to create new memories on the open highways.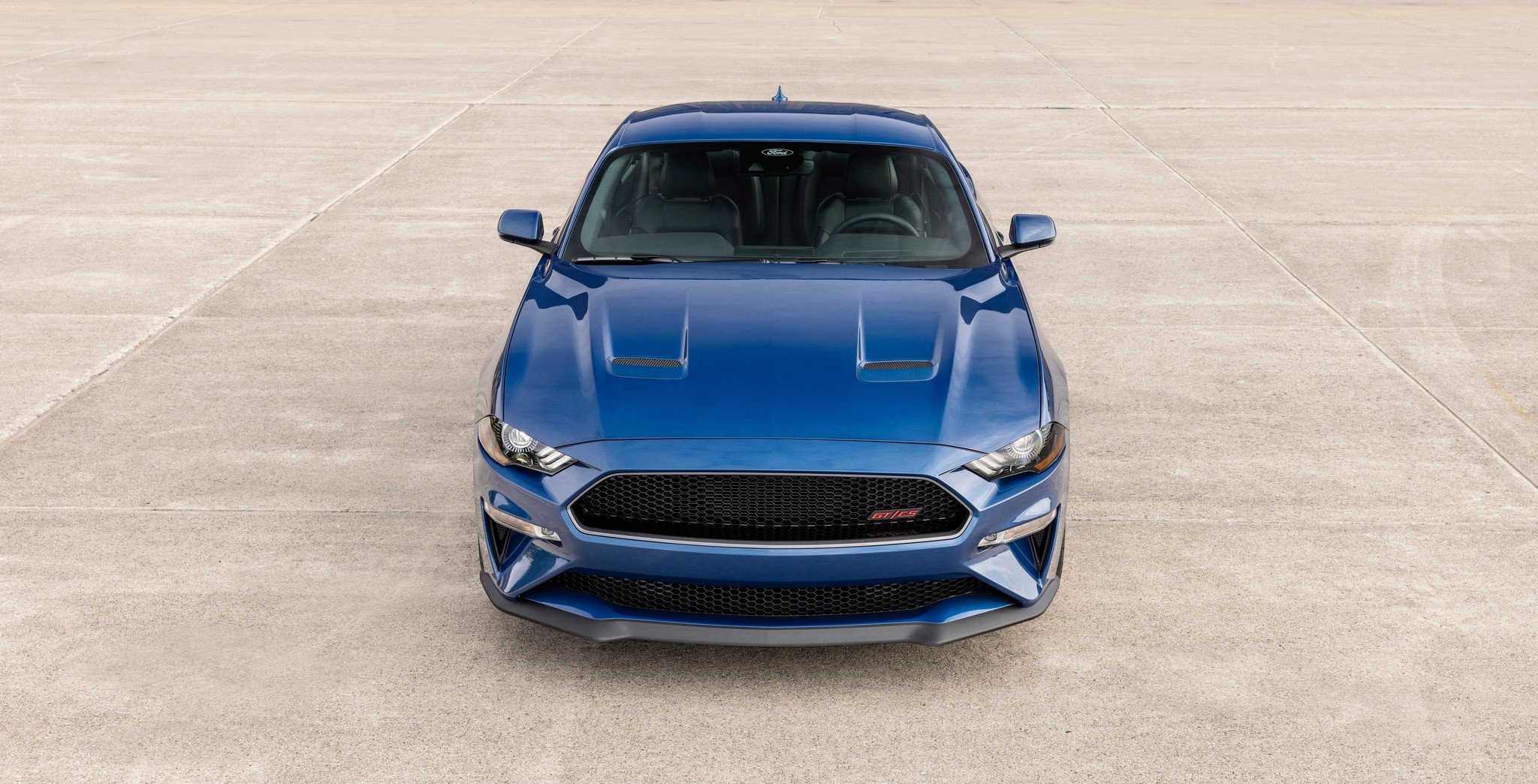 Power & Weight for the Ford Mustang GT/CS California Special
Introducing the 2022 Ford Mustang GT/CS California Special. Beneath its sleek and iconic exterior, this model houses the heart of a 5.0L Coyote engine, a masterpiece of engineering prowess. Meticulously adapted for the California Special variant, this powerplant underwent precise calibration and tuning to deliver an unparalleled driving experience.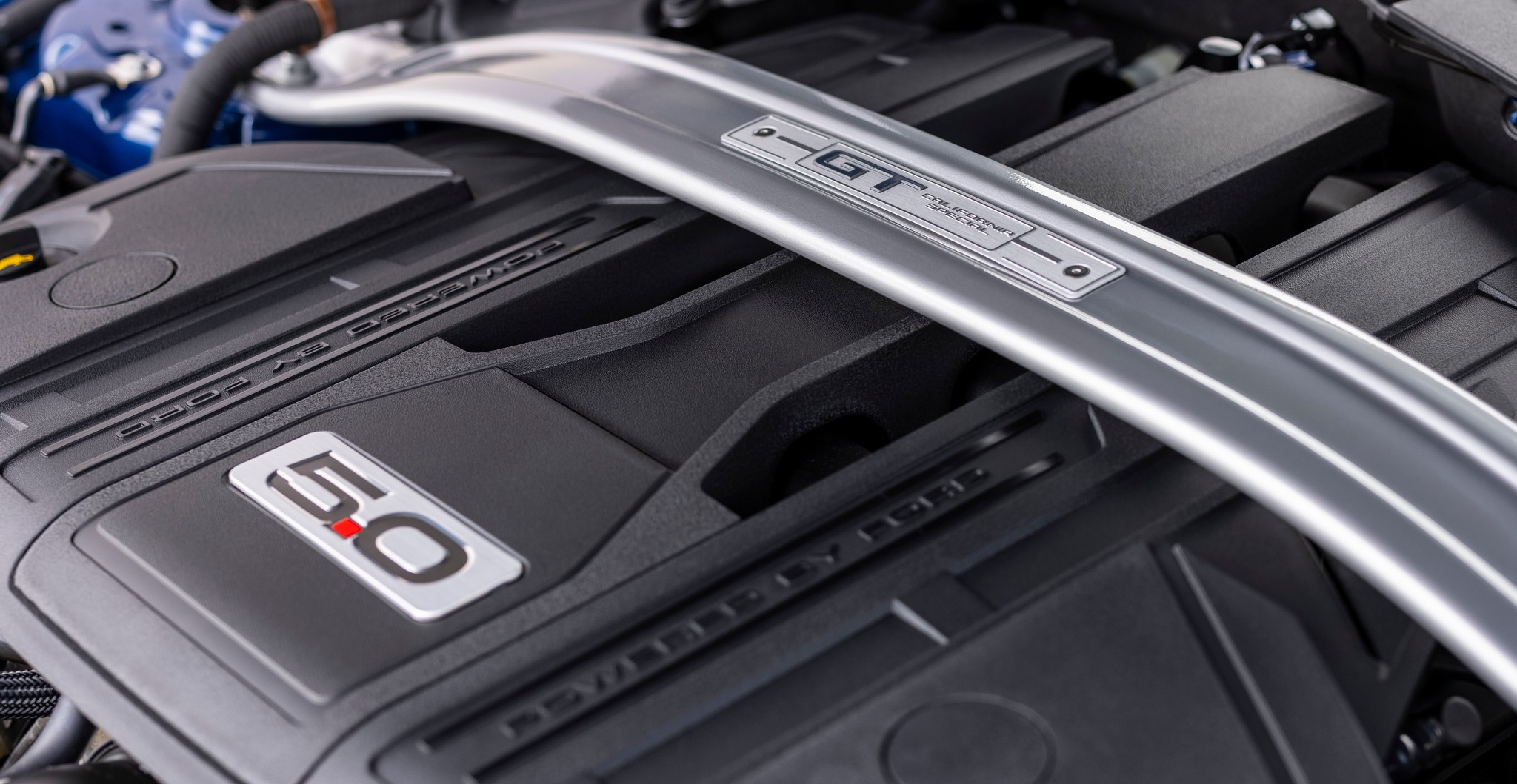 With a nod to tradition, the 5.0L Coyote engine roars to life, producing an astonishing symphony of power. Packing a remarkable punch, it boasts an output that commands attention. Delivering an impressive 450 horsepower and 410 lb-ft of torque, the 2022 Mustang GT/CS sprints from 0 to 60 mph in a mere 4.5 seconds, effortlessly claiming its spot as a thoroughbred performer.
This powerhouse of an engine is mated to a seamless selection of transmission options, allowing enthusiasts to choose between a smooth-shifting 6-speed manual gearbox or an advanced 10-speed automatic transmission. These options cater to both the purists who relish the engagement of manual control and those who appreciate the precision of modern automatic technology.
A defining feature of the 2022 Mustang GT/CS is its agile and dynamic stance, achieved in part due to its carefully crafted weight distribution. Tipping the scales between 3,705 lbs and 3,825 lbs, this California Special variant strikes a harmonious balance between power and nimbleness.
This weight optimization, combined with advanced suspension tuning, grants drivers unrivalled handling around corners and exhilarating acceleration on straightaways.
In true Ford Mustang fashion, the exterior design is a fusion of timeless elegance and modern flair. From the distinct front grille to the bold side stripes that adorn the body, every detail pays homage to the Mustang's heritage while embracing the future. The interior is a haven of comfort and technology, seamlessly integrating driver-focused features that enhance the overall driving experience.
The 2022 Ford Mustang GT/CS California Special is not merely a car; it's a symphony of power, precision, and style. It embodies the spirit of the open road, inviting drivers to grip the steering wheel, unleash the untamed energy of the 5.0L Coyote engine, and experience the road like never before.
Extra Options for the 2022 Ford Mustang GT/CS California Special
Combining the revered GT Performance package with the timeless California Special heritage, Ford introduces an exceptional synergy that transforms the 2022 Mustang GT/CS into a high-performance marvel.
While the package doesn't contribute extra horsepower to the robust 460-horsepower, 5.0-liter V8 engine nestled beneath the hood, it takes performance to new heights through meticulous enhancements in handling, suspension tuning, and braking capabilities.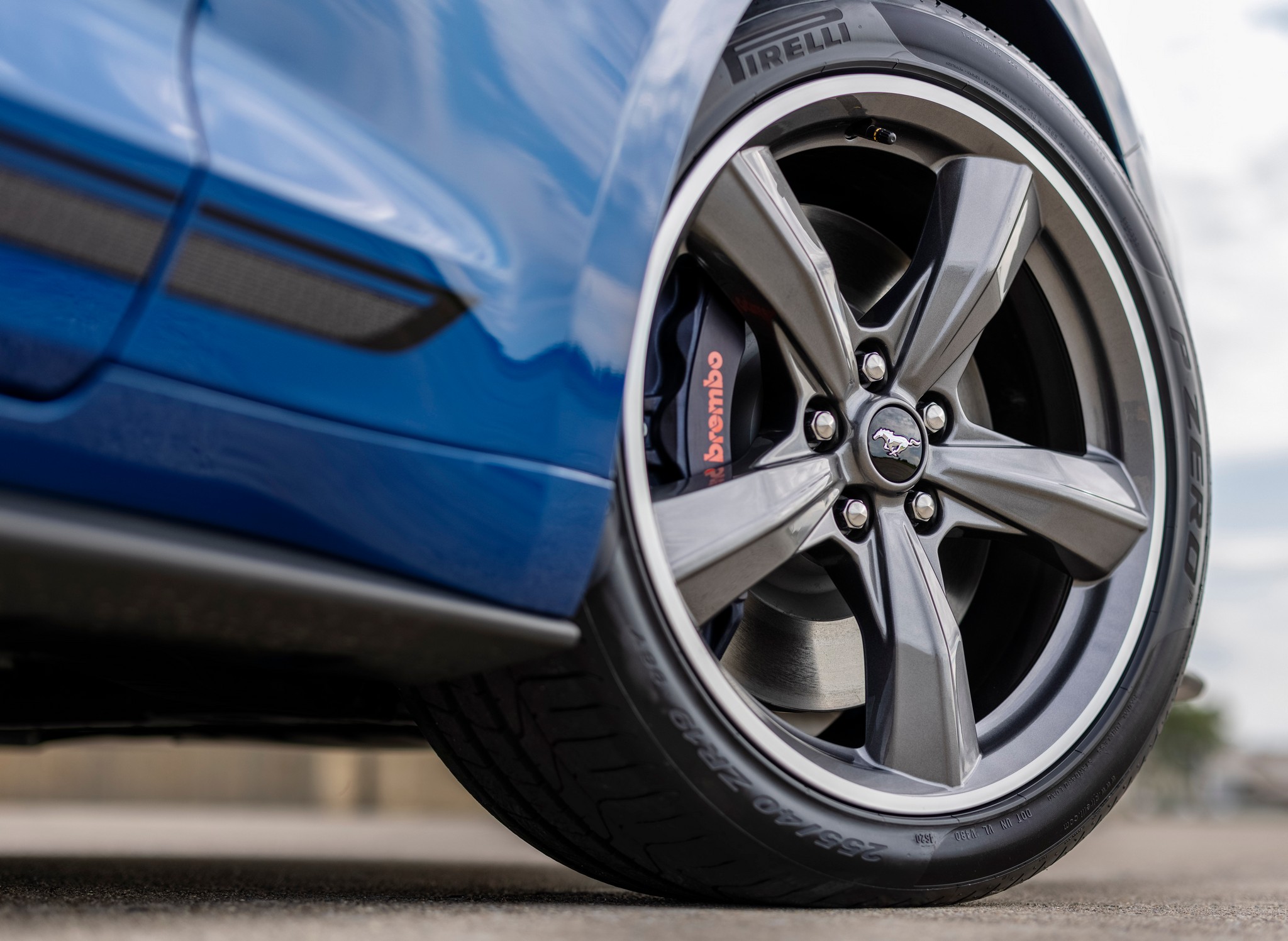 At the heart of the GT Performance package lie several standout features that underscore its transformative impact. Unique five-spoke 19-inch wheels wrapped in Pirelli tires not only enhance the car's appearance but also improve overall handling by optimising tire contact with the road.
The performance focus extends to the braking system with Brembo Six Piston Brakes, ensuring enhanced stopping power and exceptional control in various driving scenarios. The Gauge Pack offers drivers comprehensive insight into the vehicle's performance metrics, empowering them with real-time information for an immersive driving experience.
Meanwhile, the Mustang's agility and responsiveness are further enhanced by robust front springs and a strut-tower brace, solidifying its position as an authentic performance symbol. This is complemented by a lowered ride height, additional underbody bracing, specialised stability control algorithms, and a Torsen limited-slip differential.
Additional refinements are evident in the interior of the GT/CS California Special. The fastback variant boasts a performance rear wing, an embodiment of both style and function, amplifying aerodynamics. In contrast, the California Special convertible's default spoiler deletion showcases an elegant and sleek profile.
The interior indulges occupants with lavish features such as rich black Miko® suede-trimmed door inserts and seats, adorned with the iconic "GT/CS" emblem and captivating red accent embroidery. Custom-stitched "GT/CS" carpet mats epitomise attention to detail.
The distinctive California Special script emblem graces the control panel, encased in carbon hex aluminium, a visual testament to the model's unique identity.
For drivers who appreciate cutting-edge technology, the 2022 Mustang GT/CS provides an array of advanced features. The available Ford SYNC 4 infotainment system seamlessly integrates with smartphones and offers an intuitive touchscreen interface.
This system supports wireless Apple CarPlay and Android Auto, allowing occupants to access navigation, music, and apps effortlessly. Furthermore, the inclusion of driver-assistance technologies like adaptive cruise control, blind-spot monitoring, and automatic emergency braking enhances both safety and convenience, making the Mustang GT/CS an appealing choice for modern drivers seeking both performance and peace of mind.
2022 Mustang GT/CS California Special Specifications
Engine

Engine Type

Displacement

5.0L Coyote Engine

DOHC  32-Valve V8, aluminum block and heads, port and direct fuel injection

307 cu in, 5038 cc

Horsepower
480 horsepower
Torque
420 lb-ft of torque
0-60 MPH
0-100 MPH
0-130 MPH
4.5 seconds
9.8 seconds
16.6 seconds
Standing Quarter Mile Time
12.8 seconds @ 115mph
Top Speed
163 mph (governor limited, mfg claim)
Curb Weight
Wheel Base
Length
Width
Height
Passenger Volume
Trunk Volume
3850 lbs
107.1 inches
188.5 inches
75.4 inches
54.3 inches
83 cu ft
14 cu ft
Suspension (F/R) 

Brakes

Tires

Strut/Multilink
MagnaRide Suspension ($2750 usd)13.9 inch vented disk/13.0 inch vented diskFront: 255/40ZR19 (100Y) Michelin Pilot Sport 4S
Rear: 275/40ZR19 (105Y) Michelin Pilot Sport 4S
Base Price
$52,980 (USD)
Available Exterior Colours
The 2022 Mustang GT/CS California Special variant offers a selection of exterior colour choices, including:
Cyber Orange
Atlas Blue
Grabber Blue Metallic
Iconic Silver
Carbonized Grey
Dark Matter Grey
Mischievous Purple
Eruption Green
Race Red
Rapid Red
Shadow Black
Oxford White
Available Interior Colors
The 2022 Mustang GT/CS California Special model interior is available in the following colours:
Suede trimmed seats with engraved "GT/CS" emblem and red stitching
2022 Mustang GT/CS California Special Videos
We found some great videos about the '22 Mustang GT/CS California Special Mustang:
2022 Mustang GT/CS California Special Photo Gallery