2018 Ford Mustang Shelby GT350
The 2018 Shelby GT350 and GT350R continued to serve as the premium performance models for the Ford Mustang and while there are no big changes for the new model year, there are some new options as well as a slightly higher starting price for 2018. Both the Shelby GT350 and GT350R models each get a $1,000 price hike for the new model year, even though they both maintain the exterior styling from 2017 rather than sharing the new face of the 2018 Mustang in EcoBoost and GT trim.
The 2018 Ford Shelby GT350 and GT350R Mustang is still powered by the 5.2L flat plane V8, delivering 526 horsepower and 429 lb-ft of torque and paired with a standard 6-speed manual transmission. Both 2018 Shelby Mustangs have the MagneRide suspension system, advanced drivetrain cooling systems and the monster Brembo braking package while the GT350R still gets unique aero bits, carbon fiber wheels wrapped in Michelin Pilot Sport Cup 2 tires.
Really, none of the key features have changed for the 2018 Ford Shelby GT350 or GT350R Mustang, but there are some new features along the way, so today, we build and price each of the 526 hp pony cars.
The 2018 Ford Shelby GT350 Mustang starts at $58,045 including destination. Exterior options include 10 paint codes (including the new Orange Fury – a $495 upcharge), a painted black roof ($695) and three different racing stripe packages (each is $475). The only other standalone option is a car cover for $375.
On the inside, the 2018 Ford Shelby GT350 Mustang has two packages – the Electronics Package and the Convenience Package. The Electronics Package adds dual zone automatic climate control, a 9-speaker sound system, SiriusXM radio, the SYNC 3 infotainment system with an 8-inch touchscreen and a handful of other connectivity gadgets with a price of $3,000. The Convenience Package also costs $3,000 and it includes everything in the Electronics Package while also adding leather, power-adjustable seats with heated/cooled surfaces and memory. Considering that the Convenience Package includes the Electronics Package parts for the same price, it seems like a no-brainer to just get the Convenience Package and get the Electronics Package bits for free.
So, if you build a 2018 Ford Shelby GT350 Mustang in Orange Fury with the Black/White racing stripes, the car cover and the Convenience Package, the lesser of the two super-Stangs tops out at $62,390 with destination fees.
Pictures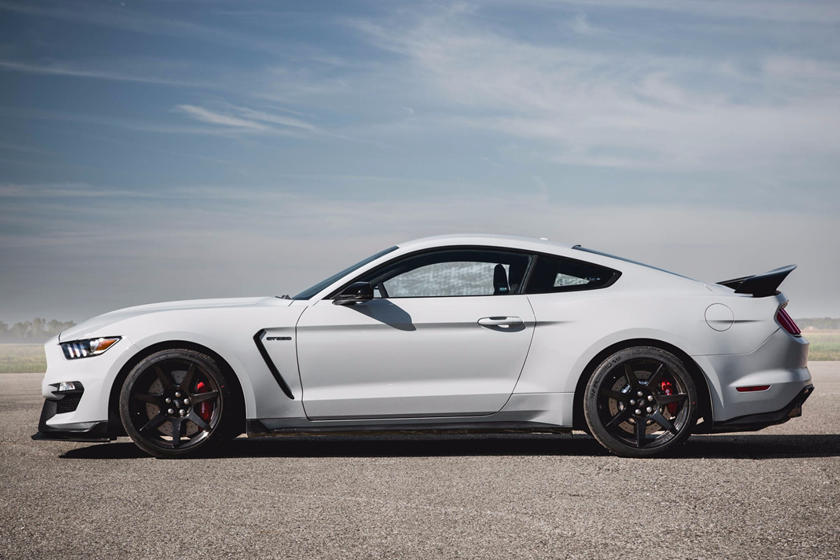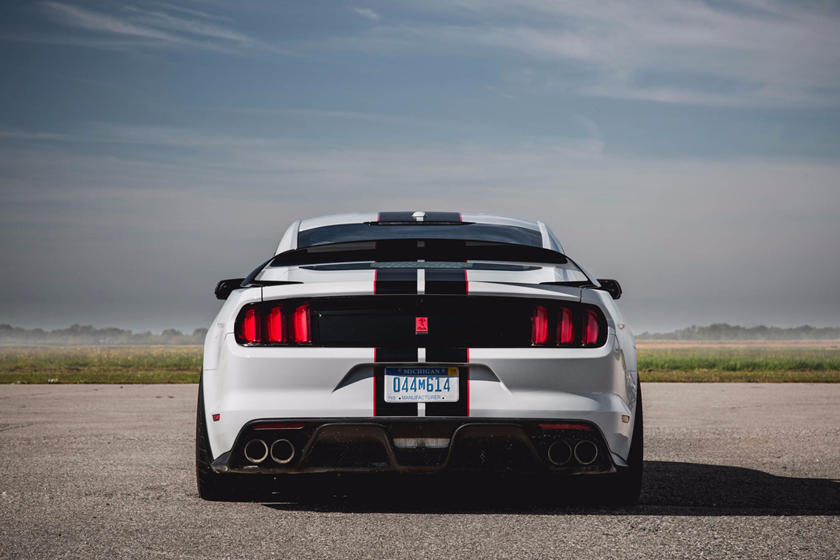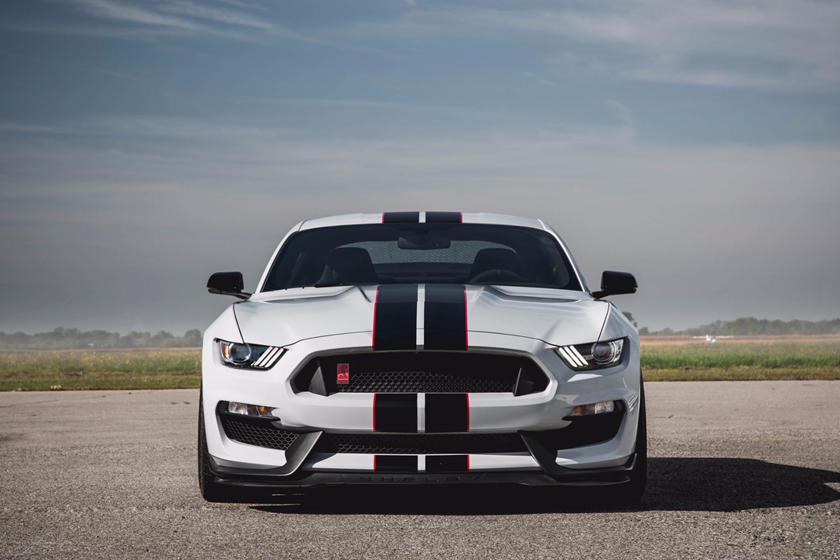 Real World Review