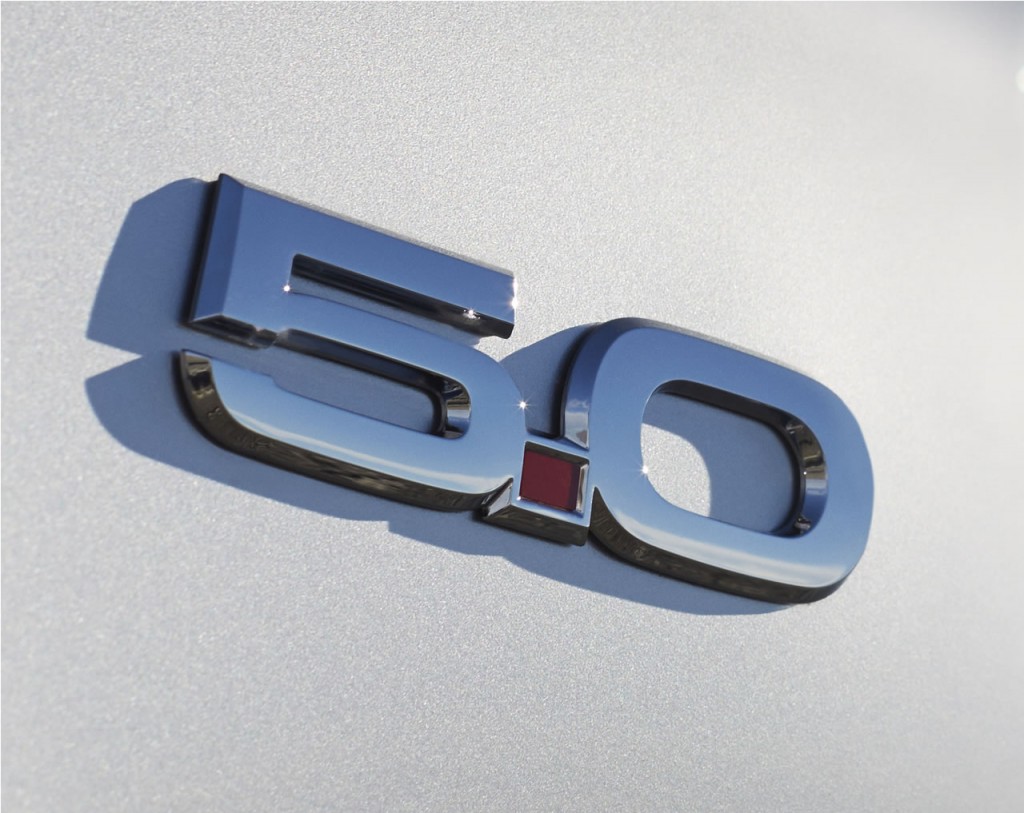 It appears the redesign of the all-new 2015 Mustang includes the 5.0 fender badge. Initial press photos show us a much skinnier 5.0 emblem than the previous 2011 Mustang 5.0 fender badge. Its clear as night and day if you look close, the new 5.0 badge is thinner and the numbers run into the red dot or point. For the 2011 5.0 badge you will notice how the numbers are fatter and they barely touch the corners of the red dot. Keep reading to make the comparison for yourself.
Have a look below and let us know what you think in the comments. We also added a fox-body 5.0 fender badge so you can see the evolution of this iconic fender emblem.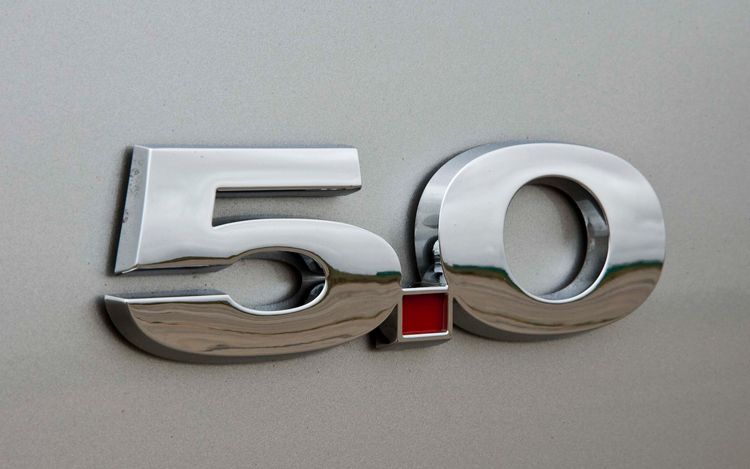 The above 5.0 fender badge is from the 2011-14 Mustang and as you notice the 5 and the 0 are much thicker than the new 5.0 fender badge we have seen in press photos. Its clear the 2015 Mustang gets a redesigned 5.0 fender badge.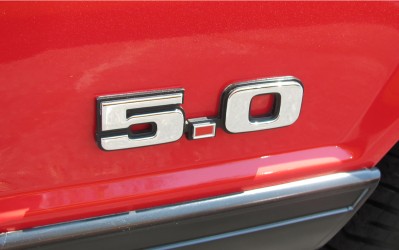 The classic 5.0 fender badge above is from 1979-1993 Mustangs. The emblem was unchanged for the 15-year model run.