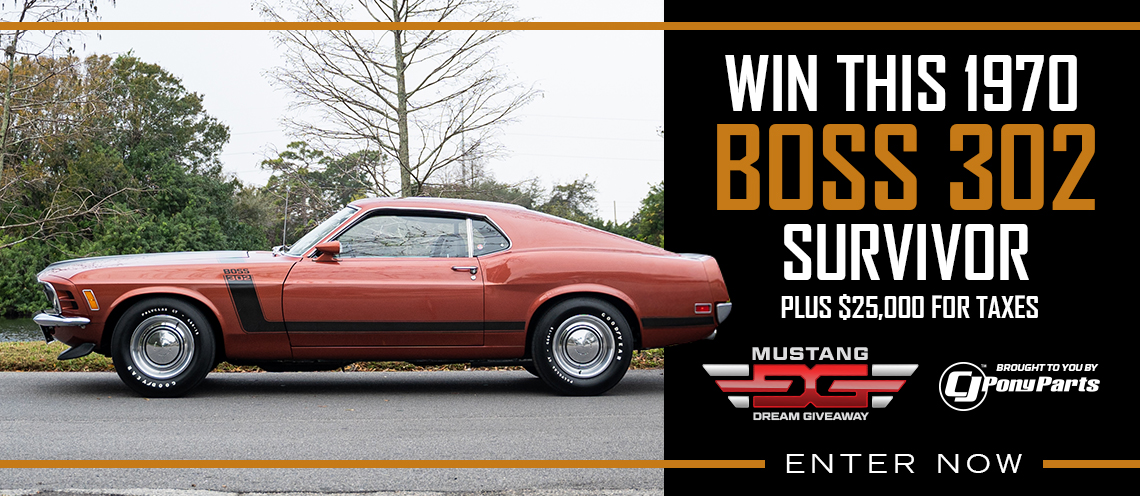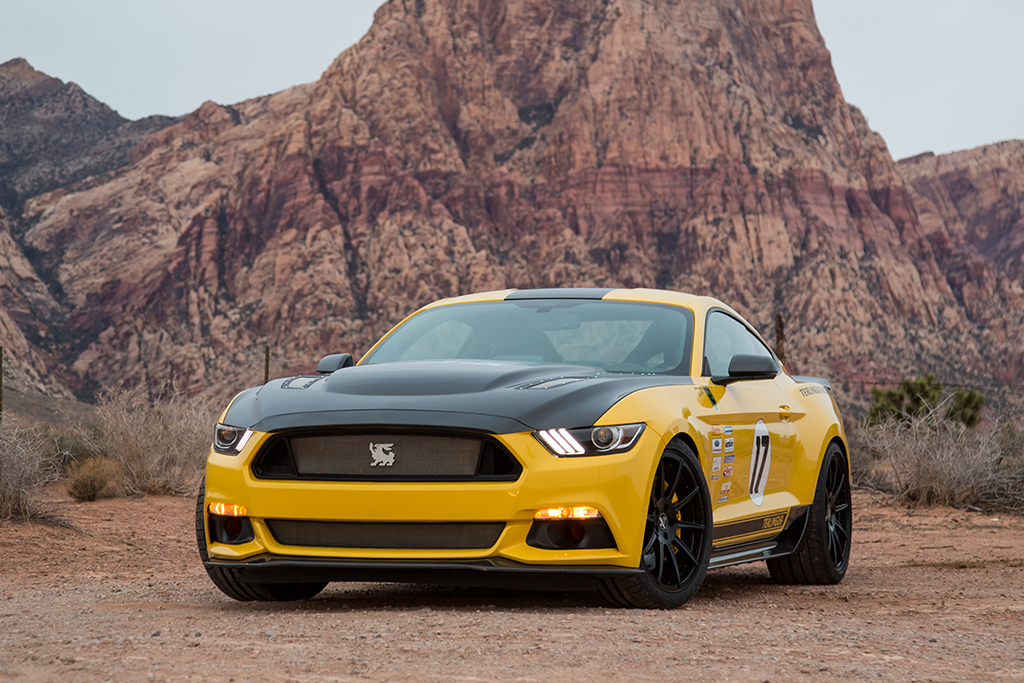 The Terlingua name is back at Shelby American and this time it means business as a limited-edition Supercharged Mustang GT. Honoring automotive legends such as Carroll Shelby, Bill Neale and Jerry Titus who were the three original Terlingua racing team members. The new Terlingua Racing Team Mustang will be based off the 2015-16 Mustang GT platform with a starting price of $65,999 not including the base Mustang GT.
Keep reading for all the details and photos.
Press Release:
Ever since Shelby American introduced the highly sought after, limited edition V6 Terlingua Mustang in 2007, fans of the Terlingua Racing Team brand and eponymous jackrabbit logo from the Terlingua Ranch in Texas, have wondered when a V8 version would be available. Now, in cooperation with Bill Neale, one of the Terlingua founders and designer of the Terlingua Racing Team crest, that wait is over.
Shelby American is proud to offer a limited run of (50) Shelby Terlingua Racing Team Mustangs built on the 2015-16 Ford Mustang GT, America's best-selling sports car.
The Shelby Terlingua is our most track-inspired Mustang and is built as a tribute to the Terlingua Racing Team® and their 1967 Trans Am Championship.
We start with a Whipple supercharger mated to the new 5.0L V8 Mustang GT producing over 750HP and give it an exclusive Shelby by Eibach sway bar and adjustable coil overs. Then we bring in Ford Performance upgrades including halfshafts, a short throw shifter and the aggressive sounding Borla Exhaust with black tips. We also added the Brembo big brake kit for racetrackproven performance. And with 20" WELD racing wheels, tons of Shelby-designed carbon fiber components and the distinct Terlingua Racing Team badging, this car looks and runs like a Terlingua racecar should.
All cars will carry an autograph plaque of Bill Neale (a Terlingua founder and designer of the racing team crest), Carroll Shelby and Jerry Titus, the 1967 Trans Am Champion winning driver. Only 50 2015-16 Shelby Terlinguas will be offered starting at $65,999* and just like everything that wears the Shelby name, they're expected to go…fast. Call or email us today to place your reservation.
EXTERIOR:
Carbon fiber Shelby GT hood with Terlingua vents
Carbon fiber front splitter
Carbon fiber Shelby GT rocker panels
Carbon fiber rear diffuser
Carbon fiber rear Terlingua spoiler
Carbon fiber taillight panel
Carbon fiber mirror covers
Carbon fiber brake cooling intakes
Terlingua anodized front grille and lower front grille
Terlingua Racing Team external badging
PERFORMANCE:
Yellow Whipple 750+hp supercharger
Ford Performance half shafts
Ford Performance 3.73 gears
Coolant Reservoir and HD radiator
Shelby by Eibach adjustable suspension
Black 20" WELD racing wheels with high performance tires
Camber/caster plates
Brake cooling kit
Yellow Brembo 6-piston front (4-piston rear) brakes
Ford Performance by Borla Exhaust with black tips
INTERIOR:
Ford Performance short-throw shifter
Carbon fiber 3-gauge dash pod for oil, fuel and boost
CSM badging on the dash and engine
Autograph plaque of Bill Neale, Carroll Shelby and Jerry Titus
Terlingua Racing Team branded headrest covers
Terlingua Racing Team floor mats
Shelby Terlingua Racing Team sill plates