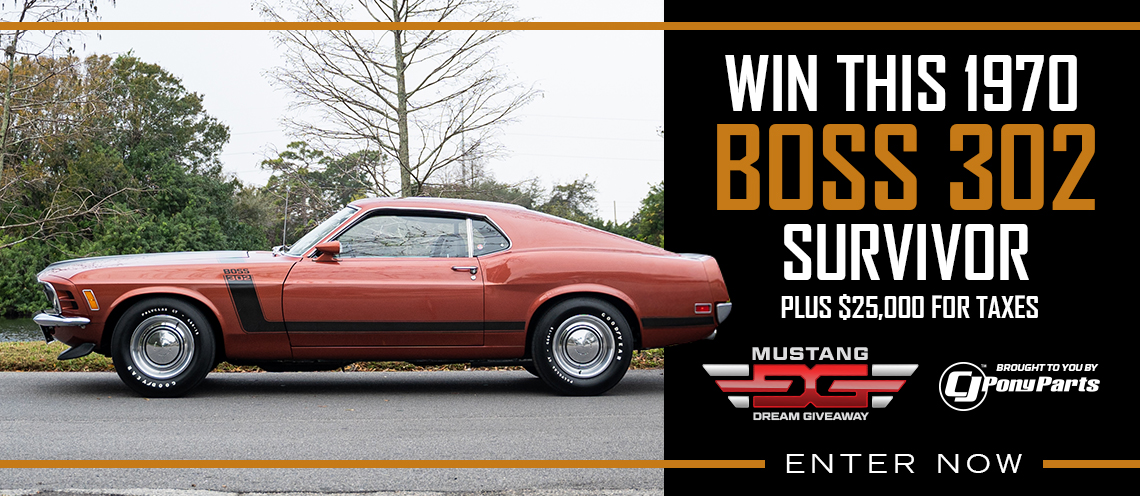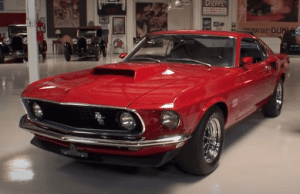 The Roush Stage 3 Mustang is the pinnacle of Jack Roush's Mustang lineup and the 2014 model is no different as he offers three horsepower variations including two with the new optional Ford Racing "Aluminator" engine.  The standard ROUSHcharged Mustang pumps out 575 horsepower with a Phase 2 and 3 Aluminator option offering 625 or 675 horsepower respectively.
Sitting atop all Stage 3 Mustangs is a ROUSHcharger supercharger system which features Eaton's Twin Vortices Series (TVS) technology.  The R2300 supercharger combined with ROUSH's high-efficiency intercooler and an OE-level PCM Calibration boosts the "Coyote" 5.0L's output to a tire shredding 575 horsepower and 505 lb.-ft. torque.  If that's not enough power you can opt for the Ford Racing "Aluminator" Engine, which offers the ultimate building block for the 625 HP Phase 2 or 675 HP Phase 3 upgrade.
Standard Stage 3 ROUSHcharged (575 horsepower)
Ford Racing Aluminator with Phase 2 upgrade (625 horsepower)
Ford Racing Aluminator with Phase 3 upgrade  (675 horsepower)
To ensure maximum performance ROUSH chassis engineers spent thousands of hours in development and testing to create the perfect set up to aid in acceleration, cornering and ride quality. The ROUSH Performance Suspension System features custom-valved Front and Rear Shock Absorbers, rate-matched Front and Rear Coil Springs, a larger, stiffer Front Stabilizer Bar and a Rear Anti-Wheel Hop Upper Control Arm that seamlessly blends comfort on the road and superior handling on the track.
With all this muscle and race car handling, there is no doubt that the Stage 3's exterior attitude had to match. Standard equipped with the "R6" Aerobody package, ROUSH kicks the Stage 3 into high-gear with a customized graphic package with over 250 unique color combinations, and an optional Custom Paint Finish by Sherwin-Williams® to create a truly unique and personalized vehicle.
Standard components inside the Stage 3 consist of a custom gauge cluster (when built on premium base models only), ROUSH embroidered floor mats, a ROUSH center console button, a Stage 3 dash medallion and Jack Roush's signature graphic on the dash. Under the hood are a serialized Stage 3 plaque and a chassis build plaque.
Because the Stage 3 comes so well equipped, the only exterior body option is the rear quarter window louvers and graphics. Inside there are two optional seating upgrades, ROUSH embroidered GT charcoal leather or the premium Stage 3 embroidered leather interior with suede inserts and highlight stitching, suede door panel inserts with highlight stitching and a suede shift boot with highlight stitching. There is also a vent gauge pod with LED boost gauge, suede wrapped performance steering wheel, white or black shifter ball and ROUSH illuminated sill plates (cars equipped with ambient lighting). Billet aluminum racing pedals and a convertible light bar are also available as optional equipment.
Chassis and engine options now include three 20-inch wheels options (chrome, hyper black, and new graphite), four different brake packages (red two-piston sport, red four-piston performance, black four-piston performance or red six-piston competition), a trunk mounted tool kit, ROUSH laser cut hood struts and red or black ROUSH engine coil covers. New for 2014 is the X-brace and rear seat delete featuring factory-matched carpeted rear seat delete and X-brace (painted gray standard or can be upgraded to match exterior body color) to provide additional rear structural rigidity. Rounding out the options list is the ROUSH dual chamber off-road exhaust system, making sure that everyone hears the 575 horsepower Stage 3 symphony.
Core Components: $17,000 (above base vehicle price) + Shipping & Handling
ROUSHcharged Phase 1 – 5.0L Powertrain System (575 hp / 505 ft-lb)
(Includes TVS 2.3L ROUSHcharger intake manifolds, intercooler & radiator, air induction system and ROUSH Phase 1 calibrated ECM)
Performance Tuned Suspension System
(Includes front struts, rear shocks, front and rear springs, front sway bar, and jounce bumpers)
18-Inch ROUSH Chrome Wheels with Ultra High Performance Cooper RS3 Tires
High Flow Upper Grille with "3" Badge
Aero Pockets with Driving Lamps
Performance Front Chin Splitter
High Flow Lower Opening (Grille Eliminator)
Square R Fender Badges
Hood Scoop
ROUSHCHARGED™ Hood Graphic
Rocker Side Splitters
Rear Side Splitters
Aero Rear Valance
Dual Chamber Exhaust Tips
Rear Decklid Spoiler
Jack Roush Signature Graphic on Decklid and Dash
ROUSH Faux Gas Cap Badge
Stage 3 Decklid Badge
ROUSH Stage 3 Graphics Package
ROUSH Front Windshield Banner
Stage 3 Serialized Engine Bay Plaque
Engine Bay Plaque with Chassis Builder
Embroidered Floor Mats
ROUSH Gauge Cluster
ROUSH Center Console Badge/Button
Stage 3 Interior Medallion
ROUSH Supplement Owner's Guide
Optional Components:
ROUSH Custom Exterior Paint : $15,500
Ford Racing Aluminator Forged Engine Upgrade : $8,250 (Manual Transmission Only)
ROUSH Bar-style Lower Grille : $225 (Replaces High Flow Lower Opening)
20-Inch ROUSH Chrome Wheels with Cooper Ultra High Performance RS3 Tires : $1,115
20-Inch ROUSH Hyper Wheels with Cooper Ultra High Performance RS3 Tires : $1,115
20-Inch ROUSH Graphite Wheels with Cooper Ultra High Performance RS3 Tires : $1,115
Vent Pod with Boost Gauge : $435
Engine Coil Covers (Red or Black) : $285
Performance Suede Wrapped Steering Wheel : $325
Hood Struts : $175
ROUSH Rear Quarter Window Louvers : $370 (For coupe only)
ROUSH Rear Quarter Window Louver Graphics (Matte Black) : $70
Dual Chamber Exhaust – Dealer Installed (Post Title) : $525
X-Brace and Rear Seat Delete : $1,675
Painted X-Brace and Rear Seat Delete : $1,975
6-Speed Shifter Ball (White or Black) : $95
Illuminated Door Sill Plates : $220 (Requires ambient lighting option)
Billet Performance Pedals : $190
Stage 3 Interior Package : $2,150 (Leather seating with suede insert front and rear with highlight stitching and unique Stage 3 embroidery, suede door panel inserts with highlight stitching, suede shift boot with highlight stitching)
ROUSH Embroidered GT Charcoal Leather Seating : $1,195
ROUSH Convertible Light Bar : $910 (For convertible only)
ROUSH Trunk Mounted Tool Kit : $395
Locking Lug Nuts : $60
Sport Brake Package (Red) : $1,195 (Only available on non-Brembo equipped chassis)
Performance Brake Package : $2,350 (4-piston front caliper (painted black), 14-inch front rotor, painted (black) rear caliper, and slotted rotor)
ROUSH Competition Brake Package : $3,500 (6-piston front caliper, 14-inch front rotor, painted rear calipers (red))
Source: Roush Performance