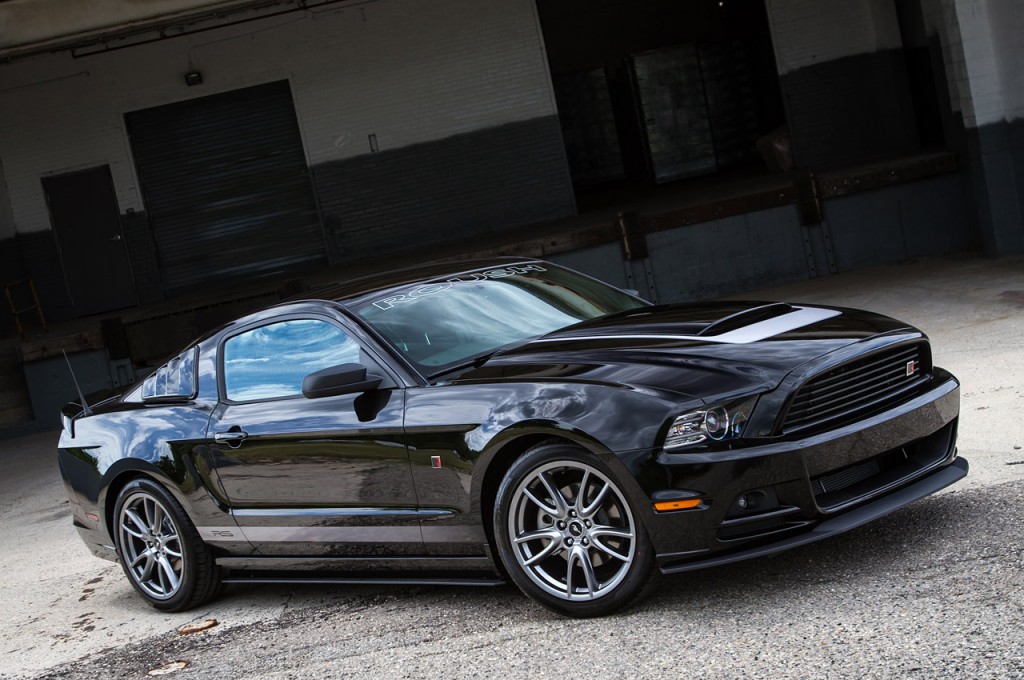 Roush is expanding its lineup with a new model, the 2013 Roush RS or "Roush Six" package as they like to call it.  The Roush RS utilizes the 3.7L-V6 Ford Mustang's platform as a starting point before all the goodies are added.  The new RS model will receive an array of ROUSH engineered styling and handling components while opening up a new niche segment for Roush Performance offering great fuel economy and power for an economical price.The RS package starts at $4,000, pushes out 305 horsepower and gets up to 31 mpg highway.
Chassis improvements for the ROUSH RS Mustang include 19″ premium painted aluminum wheels and tires, the same wheels and tires found on the factory Ford Mustang GT with Brembo brakes, and ROUSH lowering springs with progressive rate jounce bumper which will lower the car approximately one inch in the front and rear, thus reducing the car's center of gravity and providing quicker steering response and a better feel of the road. Enhancements to the RS body incorporate many of the R6 aerobody components featured on the ROUSH Stage vehicles including the high flow upper and lower grilles, front chin splitter, side rocker splitters and rear decklid spoiler.
The ROUSH RS Mustang comes with the distinct "R" fender badges and the "R" ROUSH faux gas cap. Also on display is the ROUSH windshield banner. Optional hood scoop, rear quarter window louvers, RS exterior side and hood graphics are also available.
Interior ROUSH RS Mustang upgrades include ROUSH embroidered floor mats, billet performance pedals and a ROUSH center console badge/button. Optional RS interior upgrades include GT charcoal leather seating or ROUSH sport leather seating along with white or black shifter ball and the suede wrapped performance steering wheel. ROUSH door sill plates are available with ambient lighting.
"We (ROUSH) are excited to offer a ROUSH package for all levels of the Ford Mustang line up," says Tim Wheeler, VP, Sales and Marketing of ROUSH Performance. "The RS will address the Mustang V6 owner that is looking for the ROUSH touch off the showroom floor." Great fuel economy, great price point, great fun, the ROUSH RS Mustang.
Source Roush