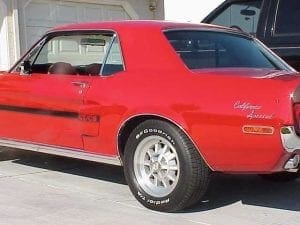 For the third straight year the Ford Mustang has its name on Car and Driver's 10 Best List, an honor bestowed to the 2013 Mustang GT/Boss 302 this go round.  Of the ten cars to make the list this year two of them were from Ford with the Focus being the other.  For those familiar with the Mustang GT and Boss 302 its obvious why they made the list as they are the perfect balance of power and handling with the price also playing a big role.
Other cars to make the list this time around include the BMW 3-series, Audio A6/S6/A7, Honda Accord, Mazda MX-5, Honda Fit, Porshe Boxter, VW Golf/GTI and Scion FR-S/Suburu BRZ.  As you read through those you might notice they are all foreign models so that means the Mustang and Focus are the only two vehicles on the list made by an American company.
Head over to Car and Driver for more on the Ten Best list.