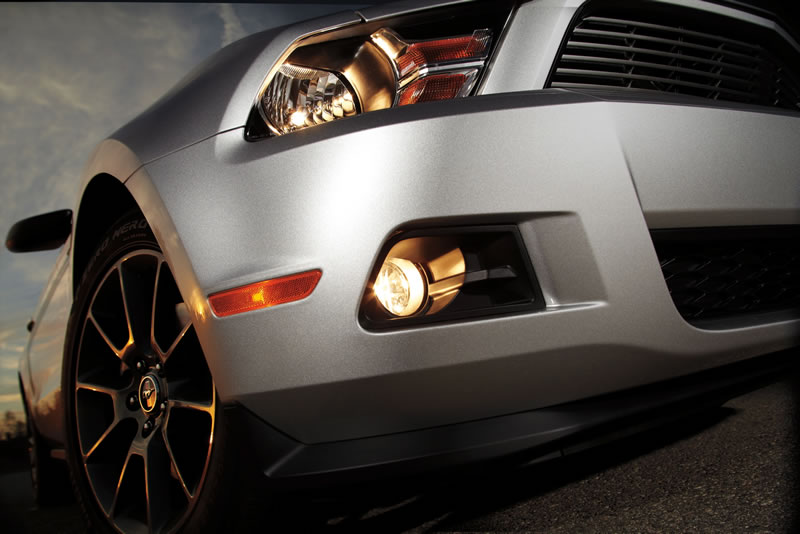 For those of you waiting for the radical redesign of the 2015 Mustang, you might want to check out the refreshed 2013 Mustang which is expected to get significant styling changes and a bump in horsepower.  According to MustangsDaily sources the 2013 Ford Mustang is expected to feature several styling cues from the current GT500 including changes to the front fascia and grille area.  Also on tap areLED lights for the fog lights which will make them more efficient.  Another change for the 2013 Mustang will be a redesign of the rear fascia and its lights which was highly scrutinized when it was released on the 2010 Mustang.  The new rear lights will run straight across the back instead of angling toward the front of the car.
In the performance department MD's sources are saying a slight bump in horsepower will be given to the 5.0-liter V8 to keep it inline with what the Camaro SS is throwing down.
Expect to see the 2013 Mustang at the L.A. Auto Show in mid-November.
Source: MustangsDaily.com