Its time again for the intersection of 9 Mile Road and Woodward Avenue in Ferndale, Michigan to be transformed into Ford Motor Company's Mustang Alley, an annual free attraction, run by more than 300 Ford volunteers during the Woodward Dream Cruise.
Mustang Alley and all the scheduled events are set for Saturday, Aug. 18th no matter the weather conditions.  This famous destination will feature more than 800 classic and modern Mustang models from 1964 through the present day, a 20th Anniversary display of Special Vehicle Team (SVT) vehicles, a celebrity appearance by Vaughn Gittin Jr., Ford professional drivers in a "Burn out Box" and finally, a chance to win a rare 2013 Mustang Boss 302 Laguna Seca for a mere $10.
See more Woodward Ave. Photos @ car_plane_train_guy's flickr feed
The annual Woodward Dream Cruise is the world's largest one-day classic car event. About 1.5 million visitors and 40,000 antique and classic cars from all over the country are expected to visit the Dream Cruise, which stretches from suburban Detroit north to Pontiac in a celebration of all things automotive.
The full Mustang line will be on display, including the 662-horsepower 2013 Ford Shelby GT500, both street and racing versions of the Boss 302, and the Mustang GT and V6 Coupe with Performance Package.
The special 20th Anniversary SVT display will feature new vehicles and classics from the SVT lineup including the new Shelby GT500, 2013 Focus ST, Raptor, several Ford GT models, the iconic Lightning F-150 and many other vehicles.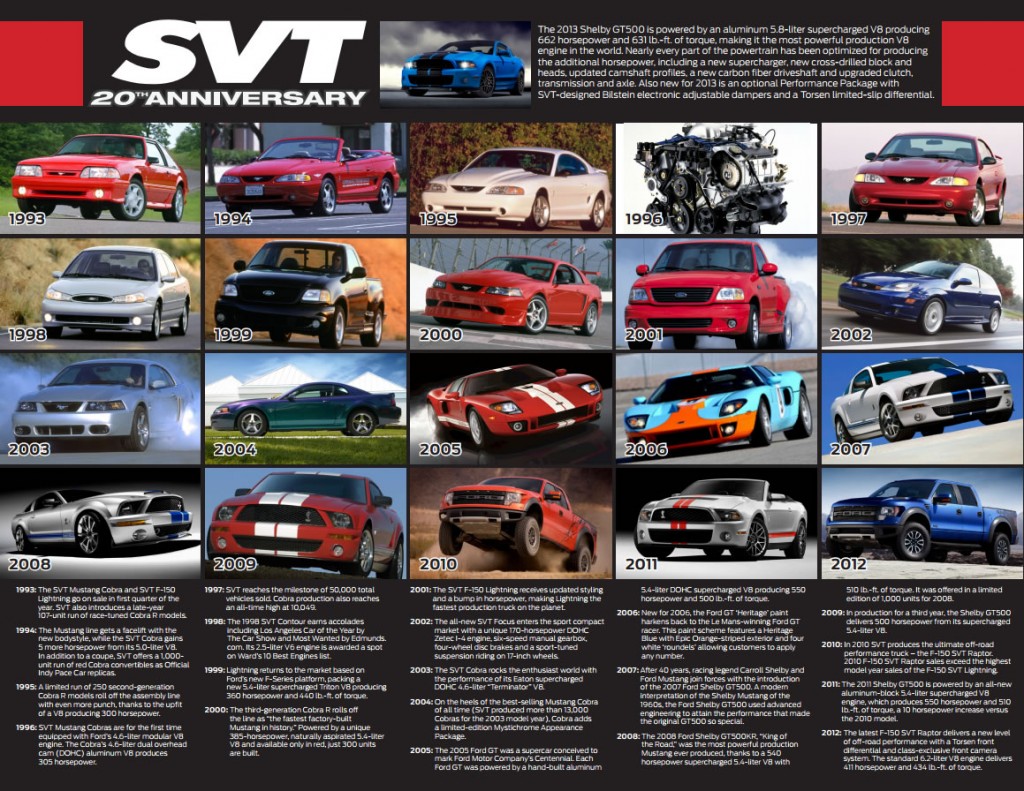 Mustang Alley is the place to be for performance enthusiasts building Ford-powered street rods and race cars. Ford Racing will have a large display of street and strip crate engines on display. A cadre of Ford Racing technicians and engineers will be on hand to meet with the public and answer detailed technical questions about performance, installation, tuning and other topics.