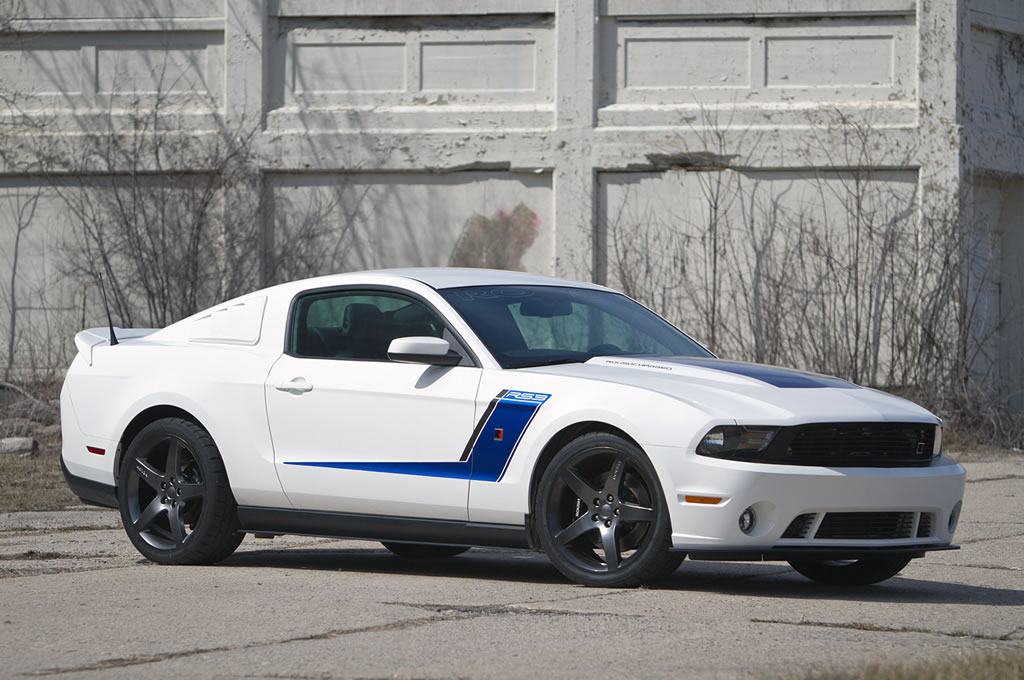 ROUSH Performance introduces the new 2012 ROUSH Stage 3 Ford Mustang.  The 5.0-liter 4-valve DOHC TiVCT engine has received clearance for takeoff with the addition of the R2300 ROUSHcharger, force-feeding up to 12psi of inter-cooled energy to the already robust Coyote engine.  The ROUSHcharger supercharger induction system increases the base horsepower from 412HP to an impressive 540HP and 465 ft/lbs of torque.  To enjoy the ride, ROUSH Stage 3 (RS3) vehicle owners enjoy peace of mind with ROUSH's 3 year/36,000 mile power train warranty.
2012 Roush Stage 3 Highlights:
All new graphics and appearance package
8 choices for base vehicle color, 6 stripe colors and 6 stripe accent colors
540 horsepower and 465 pound feet of torque
R2300 Roushcharger supercharger system, up to 12 psi
"In addition to the powerful ROUSH power train and tuned suspension, we're really excited about the new graphics and design options," says Gary Jurick, VP/GM of ROUSH Performance.  "The 'Redefined' graphics introduce new metallic colors utilizing automotive paint-grade materials.  The result is a breathtakingly deep tone to the RS3's graphics.  We're now providing our ROUSH consumers a very broad spectrum of graphics and color combinations to consider for their 2012 RS3 Mustang."
To view and interact with the new RS3 paint colors, graphic striping and accent combinations, painted calipers and wheel options visit the all new ROUSH Vehicle Configurator at: http://www.roushperformance.com/2012-stage3-mustang-configurator.shtml
The ROUSHcharged®  2012 RS3 vehicle is currently not available for sale into California and other states requiring CARB emissions standards.
The estimated retail price for the typically equipped 2012 ROUSH Stage 3 Mustang is around $59,945.  Actual final retail pricing will vary based on options selected.  The RS3 is backed by a 3-year/36,000-mile warranty and is currently available with a 6-speed manual transmission only. The 2012 ROUSH Stage 3 is expected to start appearing on ROUSH Authorized Ford Dealer lots by the end of April 2011.
For more information on the 2012 ROUSH Stage 1, Stage 2 and RS3 vehicles, upgrades and options, retail pricing, and downloadable Hero Cards, please visit: http://www.roushperformance.com/vehicles.shtml