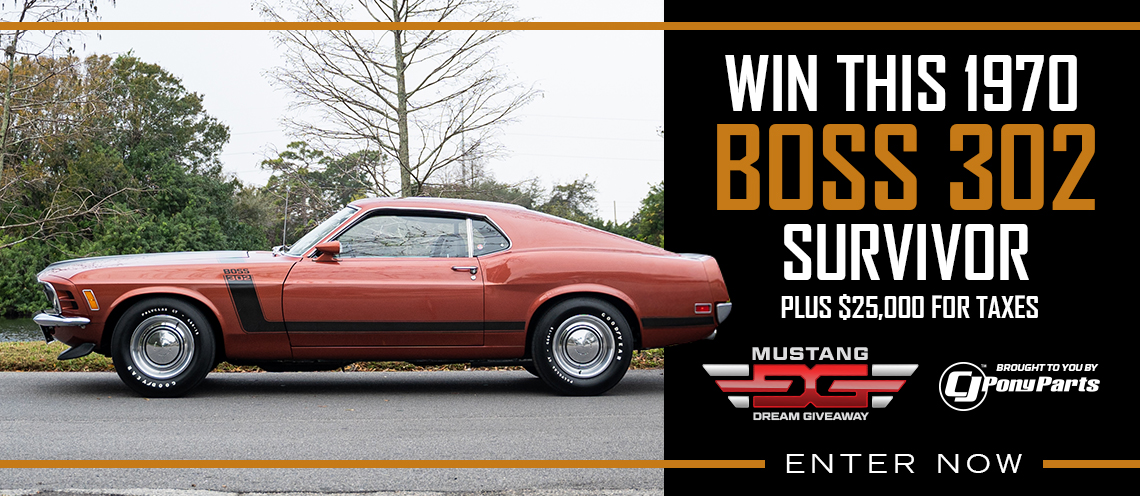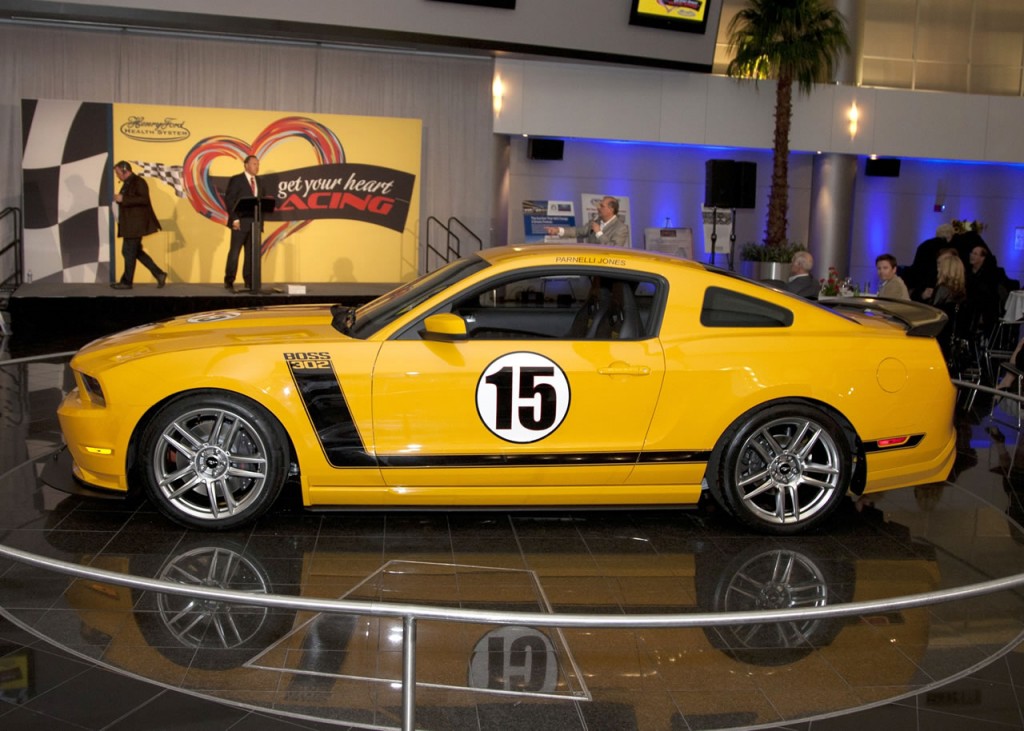 I am finally getting around to updating you folks on the auction for the one-of-a-kind 2012 Mustang Boss 302 Laguna Seca that was painted in School Bus Yellow.  I am happy to announce the auction ended with a high bid of $300,000.  The winner of the auction was Sam Pack, president of Pack Automotive Group in Dallas/Fort Worth.  Sam Pack has been a Ford dealer since 1980 and before that he worked for Ford Motor Credit in Texas for 18 years.  He has several dealerships in the DFW metroplex.
The one-off Mustang will find a new home at the Pack Automotive Museum with several other rare Mustangs and classic cars.
As a special touch, Parnelli Jones signed the dashboard.  Check out the photos below.