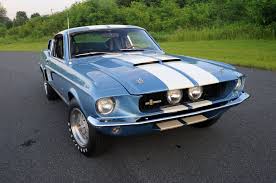 Fun Ford Weekend will be back for the 2012 season with 12 events in nine different states and one event being held North of the border in Canada.  This will be the second season under new management after completing a very successful five-event 2011 season with Ford Racing, Roush Yates and JE Pistons as the headlining sponsors.  Expect the same high octane drag racing, car shows and vendor midways as Fun Ford Weekend expands their offerings around the country to more locations.
Fun Ford Weekend Series – 2012 Schedule
March 23-24…………Royal Purple Raceway (Houston)
April 20-21…………..The Strip at Las Vegas Motor Speedway (Las Vegas)
May 11-12…………….Rockingham Dragway (Rockingham, N.C.)
June 9………………….Spokane County Raceway (Spokane, Wash.)
June 15-17…………..Virginia Motorsports Park (Petersburg, Va.)
June 22-23…………..Bandimere Speedway (Denver)
June 29-30…………..Bristol Dragway (Bristol, Tenn.)
August 17-18………..Maple Grove Raceway (Reading, Pa.)
September 2…………Castrol Raceway (Edmonton, Alberta, Canada)
September 7-8………Texas Motorplex (Dallas)
September 14-15……Palm Beach Intl. Raceway (Palm Beach, Fla.)
September 28-29……Memphis Intl. Raceway (Memphis, Tenn.)
For more check out FunFordWeekend.com.