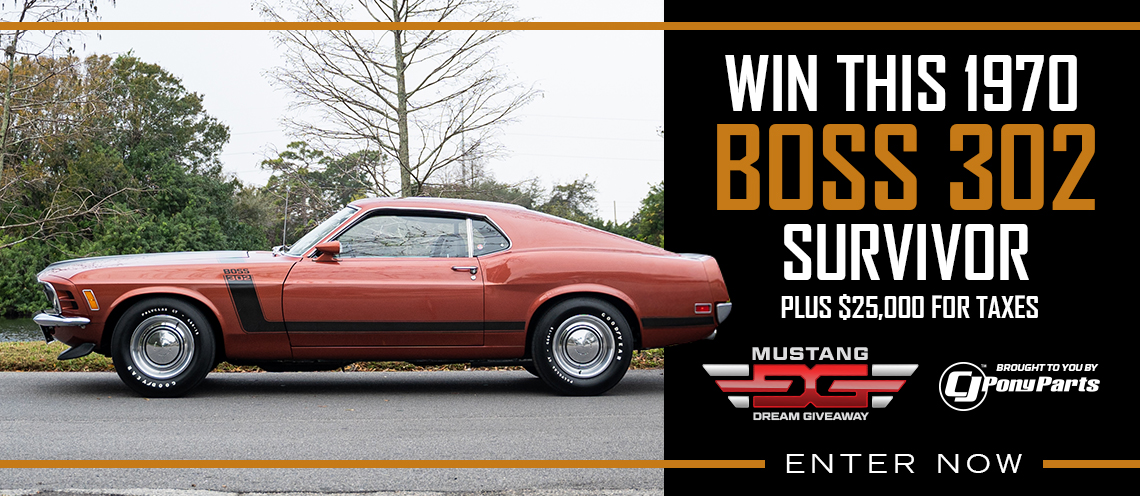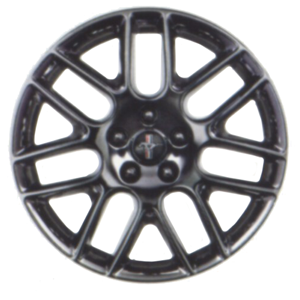 The 2011 Shelby GT350 will be the official pace car of the 2010 Shelby American Sprint Cup NASCAR race held at the Las Vegas Motor Speedway.  This will be the first time the public will get to see the new supercharged Shelby GT350 in action and it will be the first time a Shelby GT350 has paced a NASCAR event.
The new Shelby GT350 is a post-title package meaning buyers who want to purchase one will have to first purchase a 2011 Mustang GT from a local Ford dealer and than have their car shipped to Shelby American in Las Vegas for the conversion.  The post-title package has an MSRP of $33,995 which includes a supercharged 5.0-liter V-8 with six-speed transmission, Ford Racing suspension, Baer brakes, Borla exhaust, Cragar wheels and a host of other goodies.  All 2011 Shelby GT350's will be painted white with Shelby Guardsman blue Le Mans stripes just like the originals.
For more on the 2011 Shelby GT350 pace car check out the press release below from Shelby American.
Press Release:
Those who attend the 2010 Shelby American Sprint Cup NASCAR race will see the 2011 Shelby GT350, built by Shelby American, a wholly owned subsidiary of Carroll Shelby International Inc. (CSBI:PK), make history as it paces the Las Vegas NASCAR race on February 28. It will be the first opportunity for the public to see the supercharged supercar at speed and the first time for a Shelby GT350 to pace a NASCAR event when the car circles the Las Vegas Motor Speedway for the Shelby American race.
"When we unveiled the new 2011 Shelby GT350 last month, fans clamored for the car to pace this NASCAR race," said Amy Boylan, president of Shelby American. "Since so much of the GT350 was developed on the road course, drag strip and oval of Las Vegas Motor Speedway, it was appropriate to show off the Shelby's handling there during the race. It will be exciting to watch a Shelby GT350 lead a race for the first time since 1970."
The Shelby team unveiled a supercharged concept version of the Mustang-based 2011 Shelby GT350 to the surprise of thousands gathered at the Barrett-Jackson Auction Opening Night Gala to honor the 45th anniversary of the first GT350 and first Shelby big block Cobra. It was an immediate hit with the muscle car crowd.
"The Shelby GT350 was designed to be nimble and powerful," added Gary Davis, vice president of production for Shelby American. "Beginning with the new 2011 'small block' Ford Mustang GT, we created a car that is as fun to drive as the 1965-1970 model year Shelby GT350 but thoroughly modern. It's a true driver's car."
The Shelby GT350 is a post title program; a customer purchases a car from their local Ford Dealer, which is turned into a GT350 by the Shelby American Team. A limited number will be built in the 2011 model year. A Ford Mustang GT can be dropped shipped by a Ford dealer to Shelby's Las Vegas facility for conversion or a customer can arrange to have a properly specified car transported to the factory.
Each GT350 will be clad in traditional white with Shelby Guardsman blue Le Mans stripes and feature the new Coyote 5.0 liter Ford V8 coupled to a 6 speed transmission and center exit exhaust. Blue Shelby GT350 valve covers and billet caps set off the supercharged engine. The Baer brake system features 6 piston kit in the front, as well as 14" ERADISPEED rotors in the rear with cooling ducts for all four corners.
The suspension was upgraded with new Ford Racing springs, struts, sway bars and adjustable caster/camber plates. The car also receives a new front fascia, tail light trim, front splitter, rear deck lid filler panel and rear fascia. Functional scoops are located on the side rockers and hood. GT350 badges on the outside and inside include a Shelby serial number. The A pillar carries a fuel pressure, oil pressure and boost gauge.
Shelby teamed up with LVMS this for the event on Feb. 28, which is called the Shelby American to honor the 45th anniversary of the Shelby G.T. 350 and 427 Cobra introductions in 1965. The 2010 NASCAR Weekend will kick off with qualifying for the Shelby American NASCAR Sprint Cup Series race on Friday, Feb. 26. The Sam's Town 300 NASCAR Nationwide Series race is set for Saturday, Feb. 27, while the Sprint Cup race will be the next day. For more information, visit www.speedwaymotorsports.com.
Customers interested in a Shelby GT350 should contact Roger Sorel at (702) 942-7325 or log onto gt350.shelbyamerican.com.
About Shelby American, Inc. and Carroll Shelby Licensing
Founded by legend Carroll Shelby, Shelby American Inc., (www.shelbyamerican.com) manufactures and markets performance vehicles and related products. Shelby American is a division of Carroll Shelby International Inc. (CSBI.PK). Carroll Shelby Licensing Inc., also a wholly owned division, is the exclusive holder of Carroll Shelby's trademarks and vehicle design rights. It also holds trademark rights for Shelby-branded apparel, accessories and collectibles. Info is at www.carrollshelbyinternational.com.