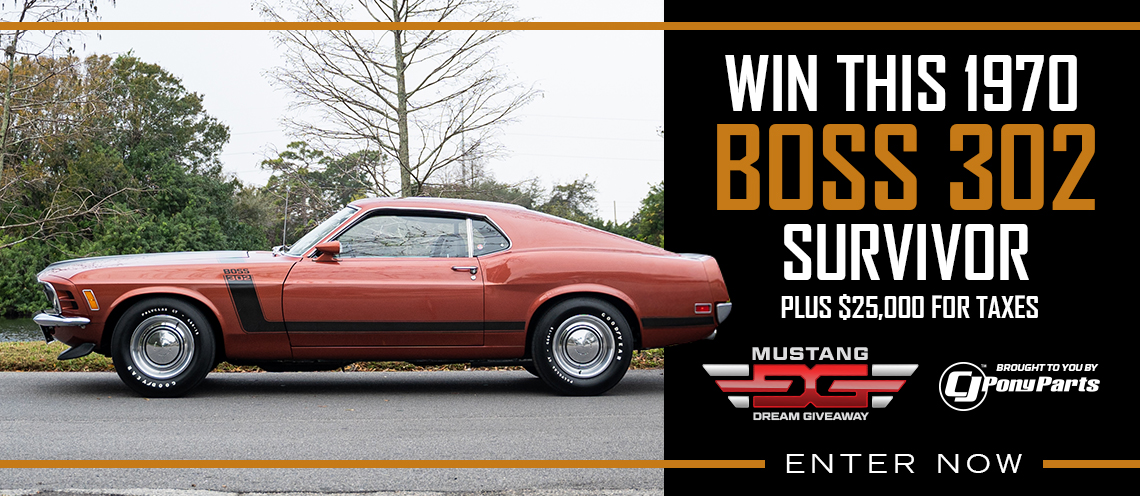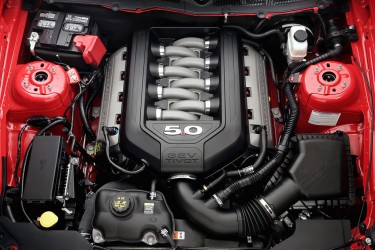 We have already learned the 2011 Mustang V-6 is the first car to achieve 30+ MPG and 300+ horsepower but now comes word the 2011 Mustang GT will lead it's class with 26 MPG highway and 412 horsepower.  Final fuel certification was done by the EPA this week with the Mustang GT achieving 26 MPG highway and 17 MPG city using the six-speed transmission.  Improvements in the aerodynamics of the 2011 Mustangs body along with the new EPAS power steering system and six-speed transmission help propel the entire Mustang lineup to be segment leaders in fuel economy.
"The 2011 Mustang continues to exceed expectations in every category, and these fuel economy numbers are another chapter in an incredible story," said Derrick Kuzak, Ford's group vice president, Global Product Development. "To offer this kind of horsepower and class-leading fuel economy in a comfortable, beautiful, tech-savvy and affordable package – it's really unprecedented."
Press Release:
DEARBORN, Mich., March 16, 2010 – The 2011 Ford Mustang GT, powered by a new 412-hp 5.0-liter V-8 engine, adds yet another notch to its belt: an EPA rating of 26 mpg highway when equipped with the six-speed manual transmission, giving it the best fuel economy in its class.
With the six-speed manual transmission, Mustang GT coupe is rated at 17 mpg city and
26 highway, while models with the available six-speed automatic achieve 18 mpg city and
25 highway.
The GT's best in class fuel numbers come on the heels of the Mustang V-6, which just last week cracked the record books as not only the most fuel-efficient Mustang ever, but also the first production car in history to produce 305 horsepower and 31 mpg highway.
Mustang GT is powered by an all-new 5.0-liter double-overhead-camshaft (DOHC) V-8 with a host of advanced features to deliver the combination of power and class-leading fuel economy.
Twin Independent Variable Camshaft Timing (Ti-VCT) adjusts the valvetrain in microseconds depending on driver inputs. A carefully tuned intake and exhaust system ensures free breathing at all engine speeds. And all-aluminum construction results in a lightweight yet durable powerplant.
A pair of new transmissions, both with six forward ratios, also play a large part in making the 2011 Mustang a breakthrough car. Regardless of whether drivers want to shift for themselves or let the car shift for them, they're treated to carefully chosen gear ratios to maximize fuel economy while still delivering high-horsepower performance
"Mustang powertrain development has reached a point where customers don't have to choose between fuel efficiency and performance," says Barb Samardzich, Ford vice president of Global Powertrain Engineering. "Thanks to technologies like Ti-VCT and our six-speed gearboxes, a Mustang driver has the best of both worlds."
Fuel economy improvements on all Mustang models
Mustang GT shares fuel economy accolades with the new 3.7-liter Mustang V-6 – the first production car ever to offer both 300-plus horsepower and 31 mpg on the highway. Official 2011 EPA fuel economy ratings for the Mustang product line are:
Mustang V-6
19 mpg city and 31 highway (automatic coupe)
19 mpg city and 29 highway (manual coupe)
Mustang GT
18 mpg city and 25 highway (automatic coupe)
17 mpg city and 26 highway (manual coupe)
In addition to powertrain improvements, upgrades to Mustang's body and chassis design contribute to its 2011 performance. Examples include:
New EPAS eliminates the drag of an engine-operated hydraulic power steering pump
Combined with the new six-speed transmissions, standard 3.31 (manual) and 3.15 (automatic) rear axle ratios provide an ideal blend of relaxed cruising rpm and all-out acceleration
Aerodynamic improvements include a new front fascia on the Mustang GT, tire spats on the rear wheels, modified underbody shields, a taller air dam and an added rear decklid seal
The 2011 Mustang is built at the AutoAlliance International Plant in Flat Rock, Mich., and goes on sale this spring.