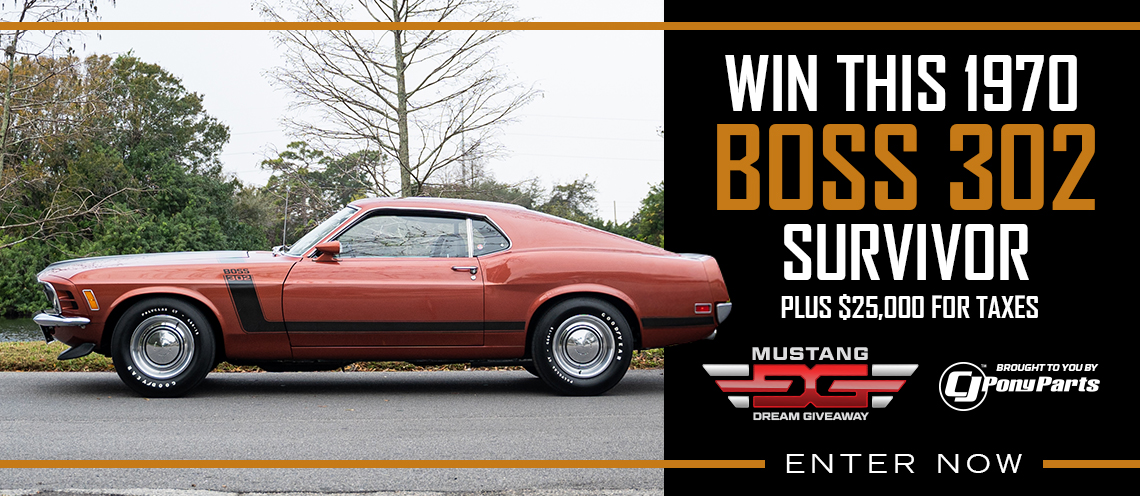 1982 Ford Mustang GT Enduro
3 of these Mustang GT Enduro hatchbacks were built by Ford Motorsports to travel the country and promote Ford racing. One dark blue and two red were built based off the 1979-82 IMSA Mustang racer and many of the 1980 SVO M81 McLaren Mustang body features were used.
Each of the GT Enduro Prototypes were fitted with a 302 cubic inch (5 litre) V8 equipped with forged TRW pistons, competition steel connecting rods, a TRW roller timing set and the valve train was fitted with full-roller rocker arms and a Crane hydraulic CompuCam camshaft. The exhaust benefitted from full-length headers with dual mufflers and dual ANSA resonator tips, and the engine was balanced and blueprinted by AMS in Pennsylvania.
Power was fed to the rear wheels via a Borg Warner 5-speed transmission equipped with a Ford SVO shifter and a Ford Motorsports limited slip differential. Stopped was achieved using 4-wheel power disc brakes, power steering was kept from the road car and a unique chassis stiffening kit was fitted. Suspension was improved with Koni shocks, springs and sway bars, as well as track-specific tuning.
The wheels are 3-piece forged BBS units and the front end is one-piece of custom fibreglass, giving the Mustang a unique and purposeful look – a significant improvement over the stock front end. The interior is framed with a 4-point roll bar a Ghia interior trim package, Recaro LS seats with matching rear passenger seats, Simpson racing harnesses, Stewart Warner "Stage III" instrumentation, a sunroof, a Blaupunkt 200-watt stereo system and a Racemark leather steering wheel.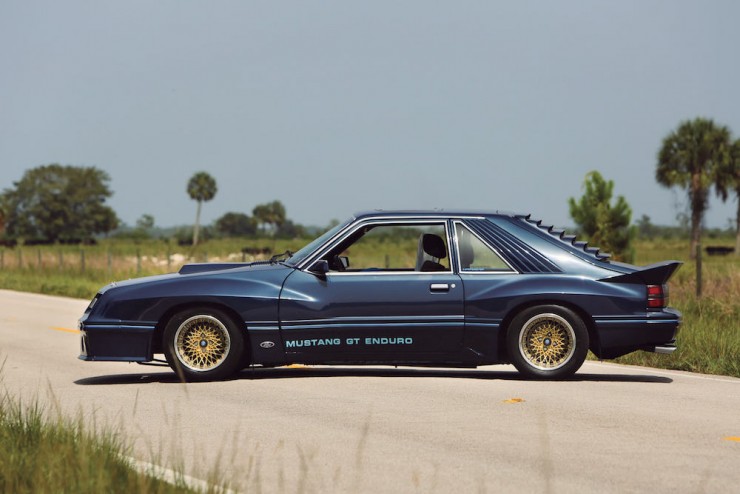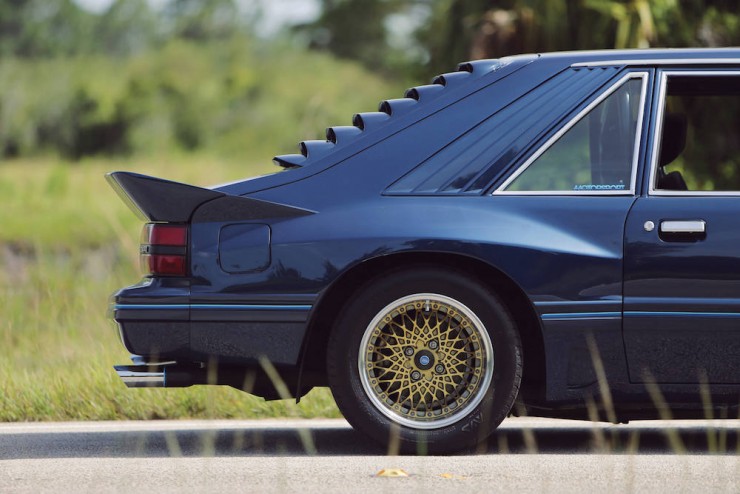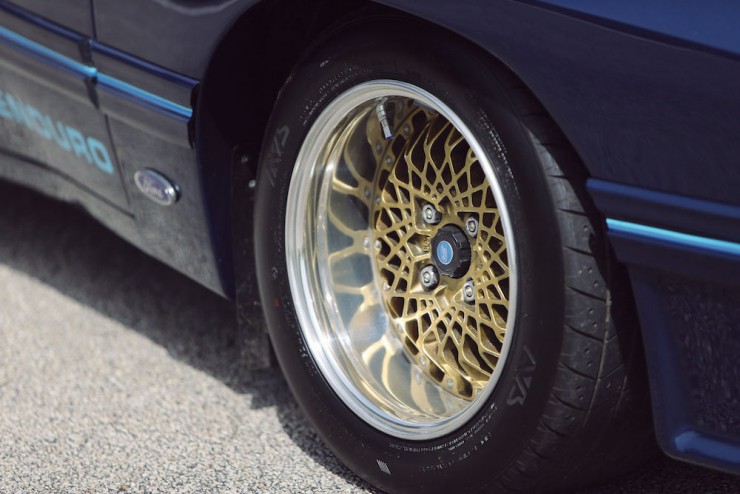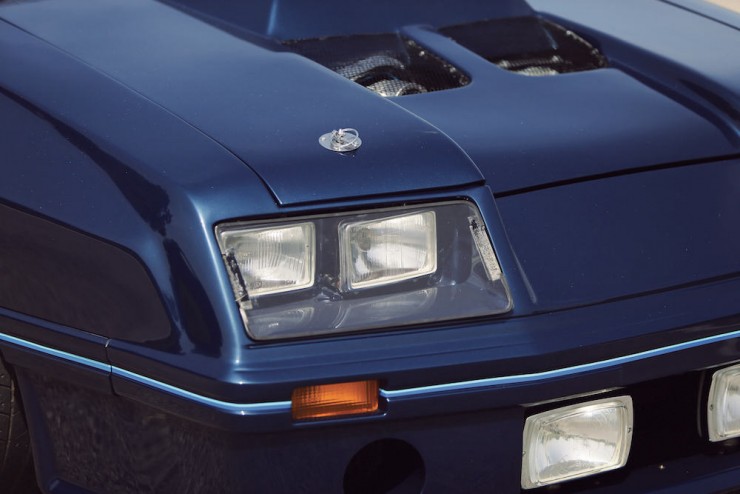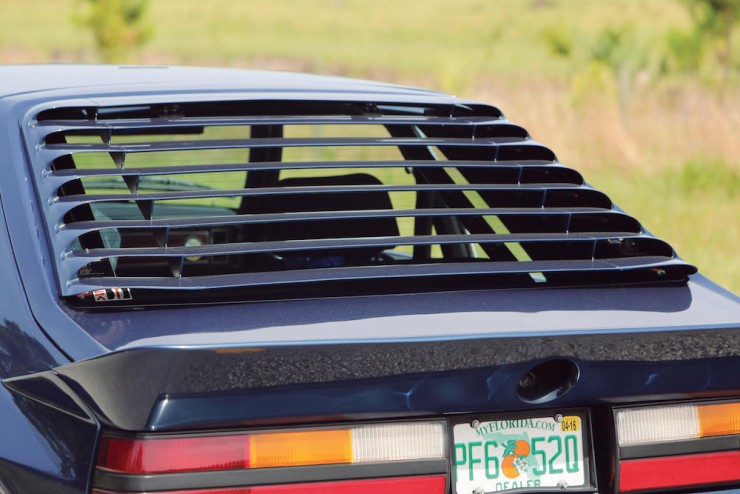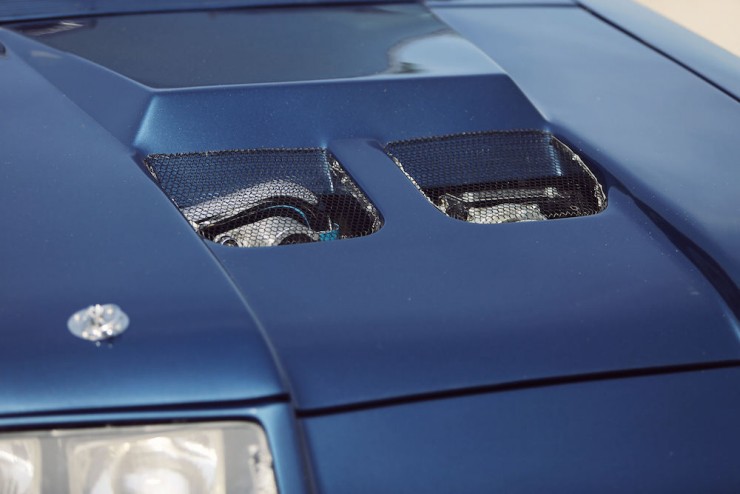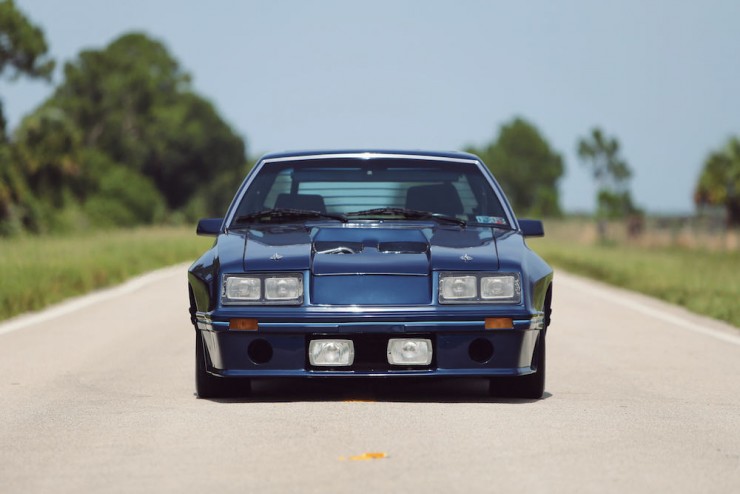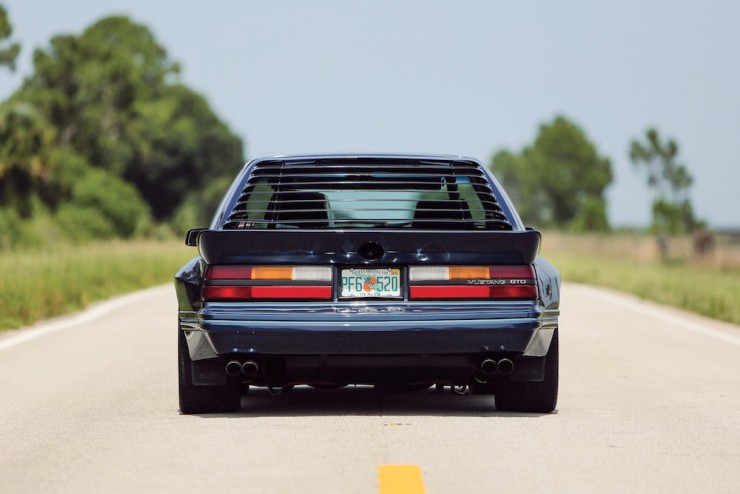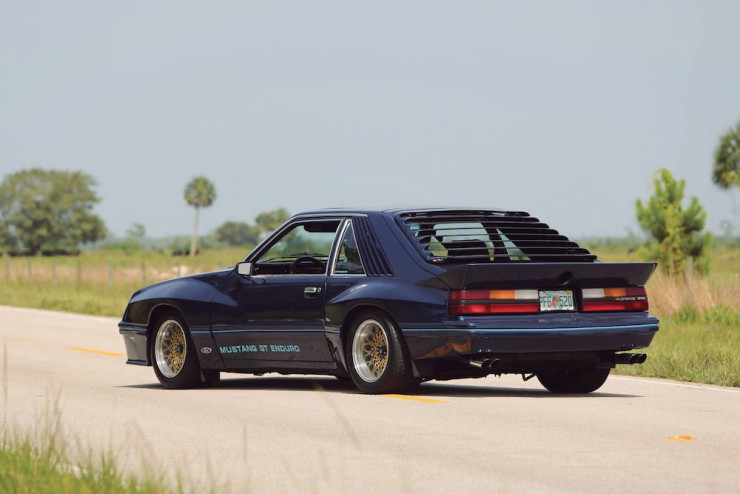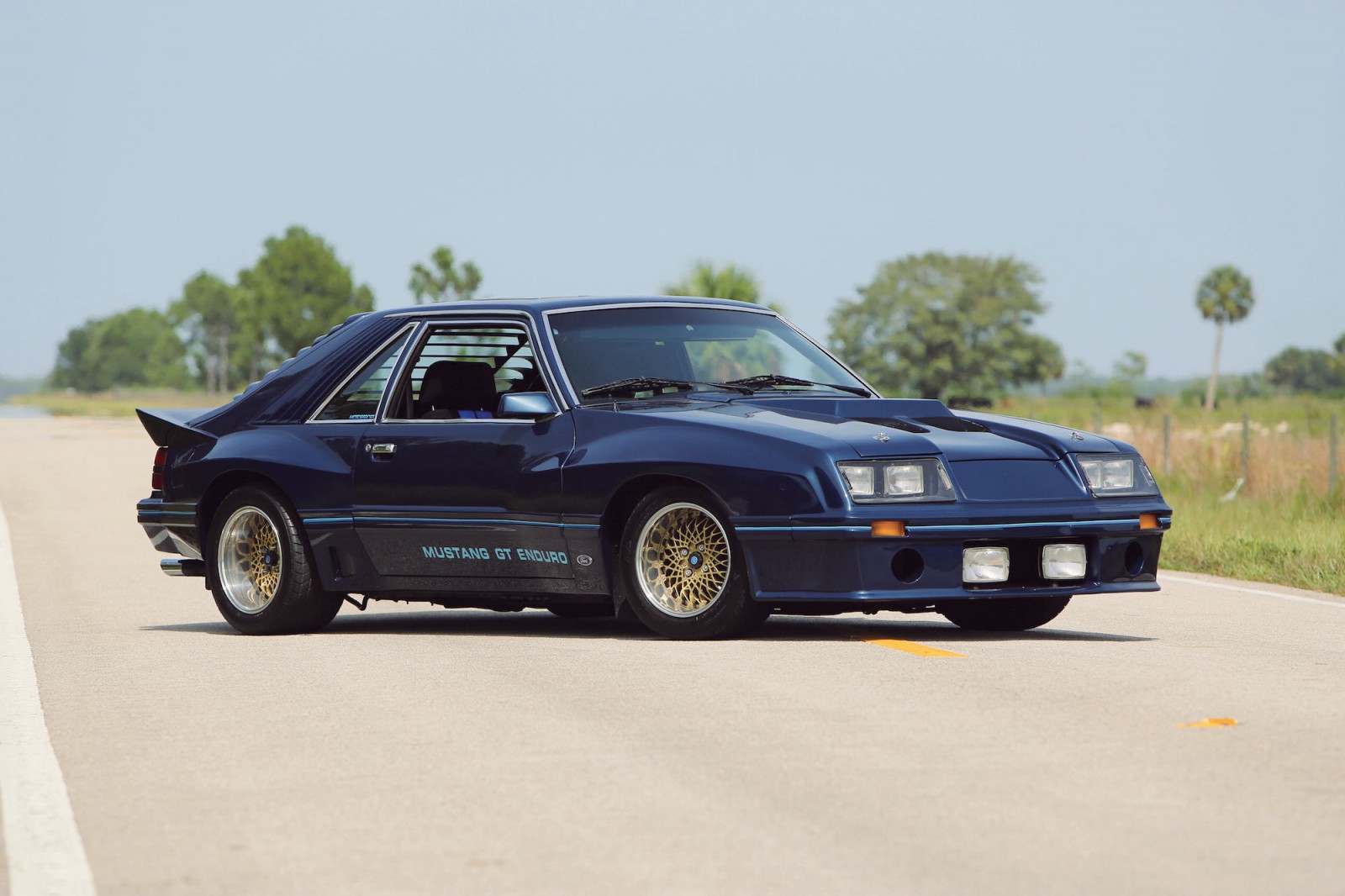 Photo Credits: Ryan Merrill © 2015 Auctions America