The early 1970s were an ever-changing time in the automotive industry, and in many ways, the beginning of the end for the American muscle car. Increasingly stringent emissions standards severely hampered performance-related efforts by various manufacturers, leaving many of the era's most formidable vehicles reeling.
Ford was not immune to this downturn in performance, as the Mustang's output would fall relatively flat during much of the 1970s. However, before the onset of such troubling times, the Mustang enjoyed one final moment in the sun. The 1971 Boss 351 served as one of the last high-output Mustangs of the former era and offered nothing less than an unforgettable experience for those behind the wheel.
The "351" Look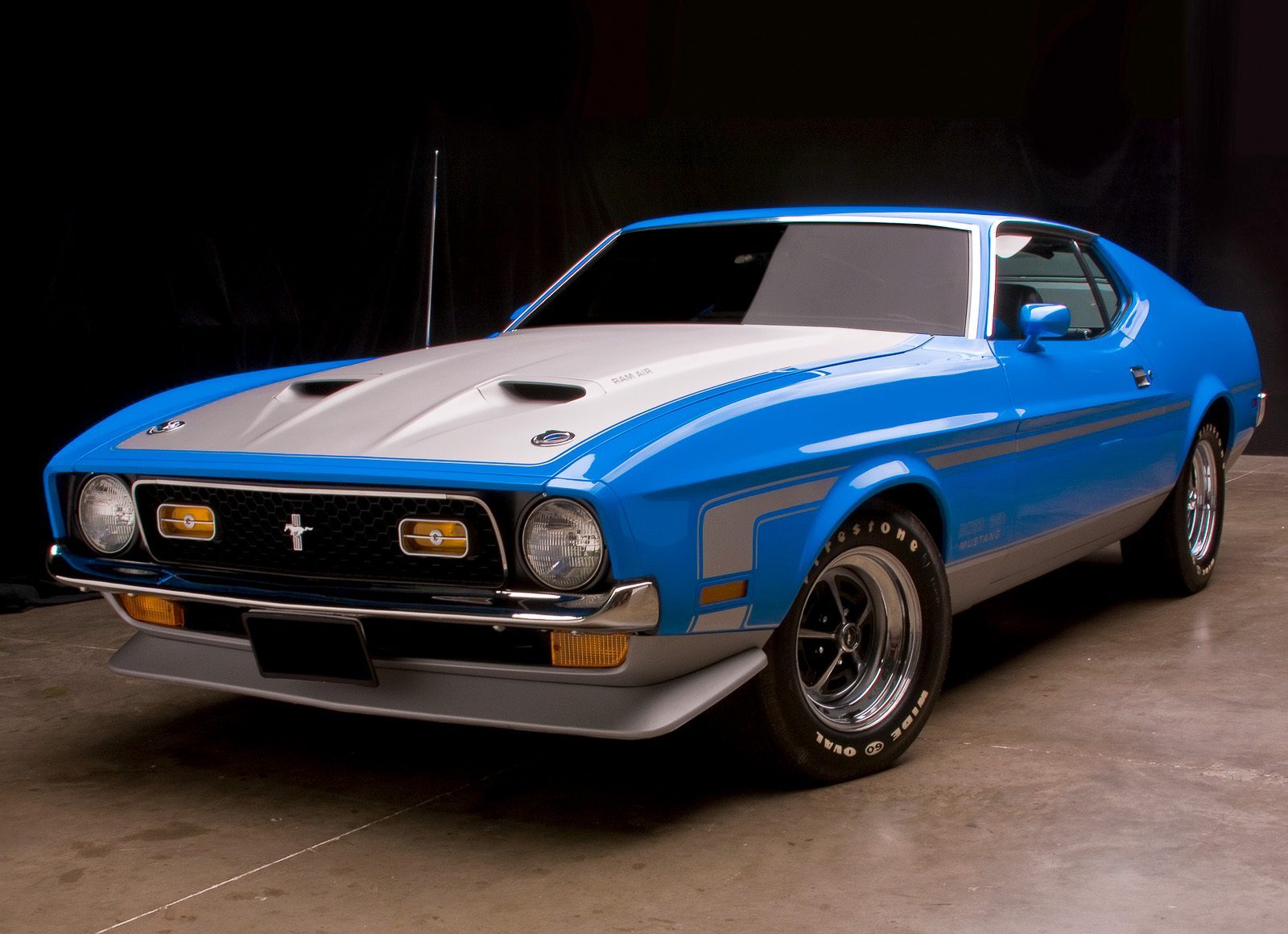 The Boss 351 carried an appearance all its own, and actually showcased a look that was more reminiscent of Mach 1 series Mustangs, than its Boss series counterparts. In many ways, the Boss 351 was significantly larger than the Boss 302 and 429 before it. This mirrored styling changes that befell the entire Mustang lineup during the early 1970s.
Representative of its Boss lineage, the Boss 351 features a pronounced chin spoiler, and Boss badging to the rear of each front fender well. Also of note was the car's dual air scoop hood, which was predominantly blacked out. Additionally, the 351 featured side striping, which ran forward from the vehicle's rear fender well, before turning downward at the midway point of each front fender.
Many critics took issue with the Boss 351's sloping rear roof pillars, which presented significant blind spots to the vehicle's rear. For all intents and purposes, drivers were only afforded a limited field of view from the Boss 351's door jambs, rearward, through the car's steeply angled rear glass.
Interior Accents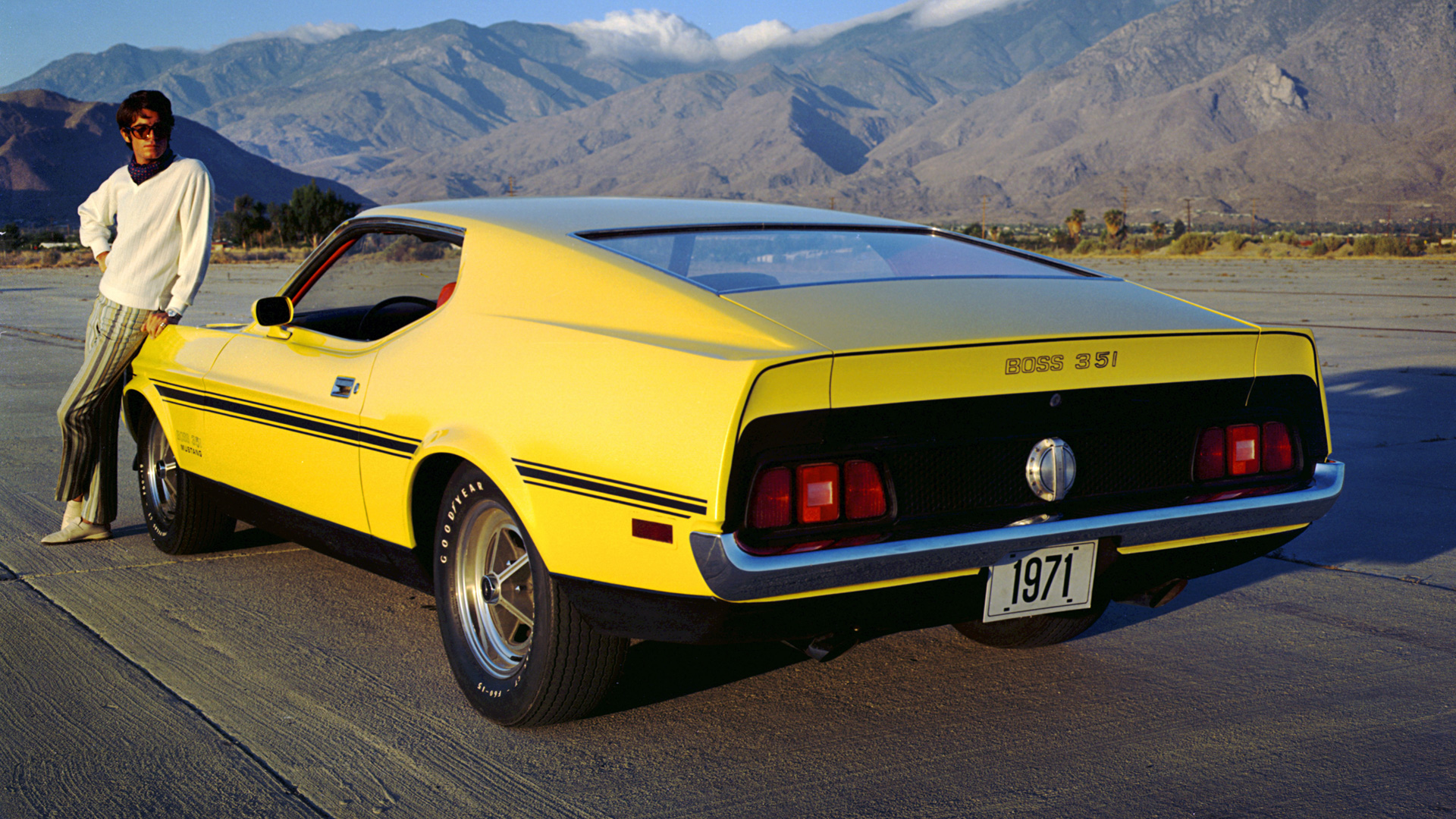 Consumers could choose between several interior trim packages when purchasing a Boss 351, including Ford's Deluxe Decor group, and the Mach 1 Sports Interior. No matter which interior package was chosen, motorists were treated to high-back bucket seats as standard equipment.
The Boss 351's instrument cluster featured a 120 MPH speedometer with an integrated odometer, an 8,000 RPM tachometer, and a centrally located fuel gauge. Oil pressure, ampere, and temperature gauges also came standard and were located above the vehicle's radio.
Many critics expressed concern toward the Boss 351's limited forward visibility. From the driver's seat, outward visibility was impeded due to the hood, which sat almost directly within most individuals' line of sight. This was an issue that was further exacerbated by the Boss 351's hood-mounted air intakes.
Savage Performance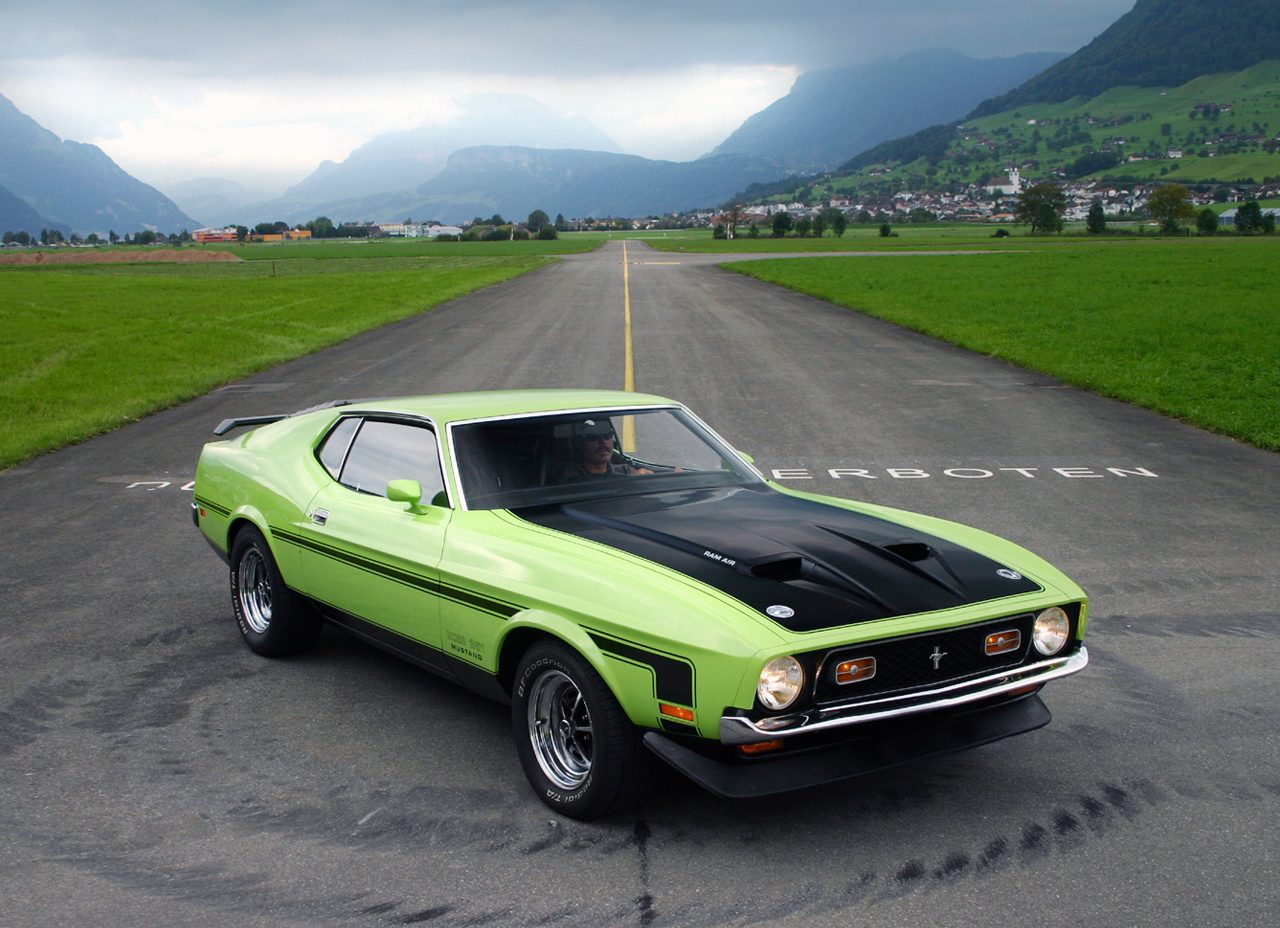 The Boss 351 was perhaps best known for its significant performance merit. Under the 351's hood resided a 351 cubic-inch V8. However, this engine differed from that which was utilized by the Boss 302, as both its block and cylinder heads were of Cleveland make, as opposed to the 302's use of a Windsor block.
The Boss 351's R-code powerplant featured stroke measurements that were ½ inch greater than that of the 302. This bolstered the 351 cubic-inch V8's compression ratio to 11.7:1. Additionally, the R-code engine was upgraded to the use of forged-aluminum pistons, and four-bolt mains.
Power was directed through manual four-speed transmission, equipped with a T-handle Hurst shifter. This transmission could be ordered in both close and wide ratios. A Traction-Lok 9-inch differential with 3.91:1 gears was responsible for directing output to the Boss 351's rear wheels.
This powertrain arrangement produced 330 HP @ 5,800 TPM, and 380 lb-ft of torque @ 3,400 RPM. The Boss 351 achieved 0-60 MPH times of just 5.7 seconds and was capable of covering ¼ mile in under 15-seconds.
A Dying Breed
The Boss 351's tenure was short-lived, as it would be dropped from production after the 1971 model year. Upon its retirement, Ford discontinued the Boss lineup in its entirety, as the company's focus continually shifted away from race-related endeavours. Today, the Boss 351 is highly sought after, due to its relative scarcity, as only 1,806 such Mustangs were ever produced.
1971 Ford Mustang Boss 359 Specifications
| | |
| --- | --- |
| Engine | 351ci V8 engine |
| Horsepower | 330  horsepower |
| Torque | 380 lb-ft of torque |
| 0-60 MPH | 5.7 seconds. |
| Quarter Mile Time | 14.9 seconds. |
| Weight | 3560 lbs |
| Base Price  | $4,124 |
| Production Numbers | 1806 |
Available Exterior Colors
The 1971 Mustang Boss 351 was available in Raven Black, Light Pewter Metallic, White, Bright Red, Bright Blue Metallic, Dark Green Metallic, Medium Yellow Gold, Grabber Blue, Grabber Lime, Grabber Yellow, Grabber Green Metallic, and Calypso Coral.
Available Interior Colors
The 1971 Mustang Boss 351 interior was available in black, white, ginger, green, red, and blue.
1970 Ford Mustang Boss 351
We found a great video about the '71 Mustang Boss 351.