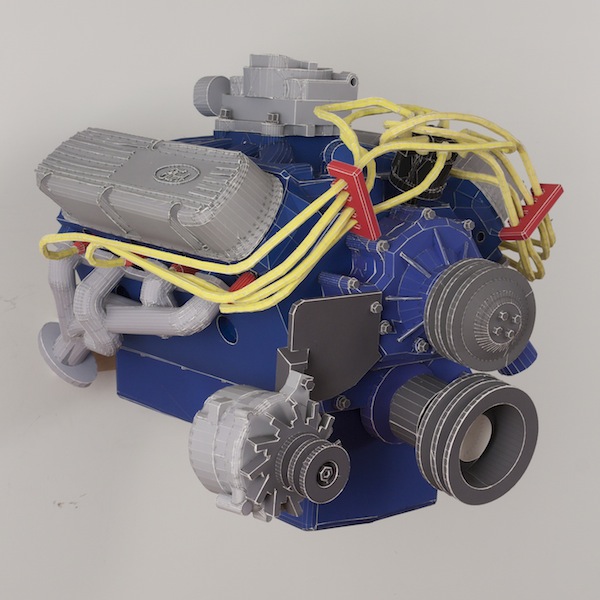 Brooklyn artist Jonathan Brand has done the unimaginable by building a full scale 1:1 copy of a 1969 Ford Mustang entirely out of paper.  The project is titled 'One Piece At A Time' with Jonathan drawing inspiration from the very vehicle he restored just after high school and then sold to purchase his fiancee's diamond engagement ring.
The whole process began as Jonathan created a 3D computer replica of the 1969 Mustang and the components.  The 3D replica was then layed out into various computer drawings from which he printed large format inkjet prints.  He then cuts, folds and glues the various components together to form certain areas of the car like a puzzle including the engine, interior, wheels and tires.  The project was very labor intensive as it took him three months to build just one wheel in his spare time.
To see the 1969 Mustang in person check out the Hosfelt Gallery in New York from September 20 – October 29 where it will be on display.