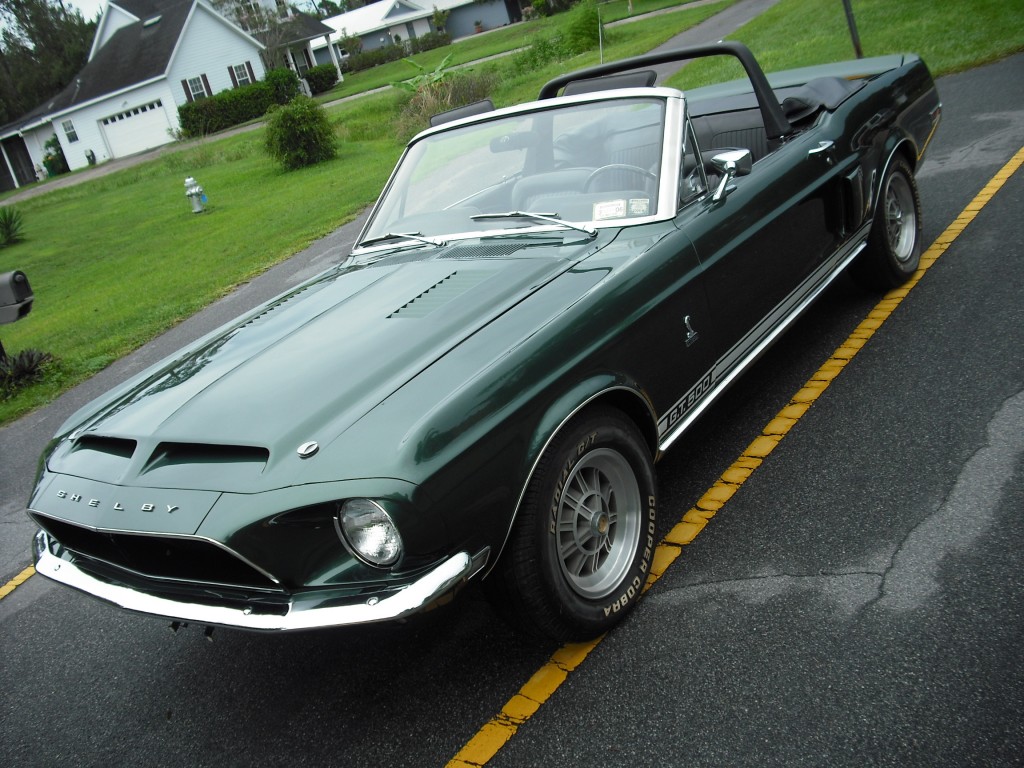 Wedding gifts are tradition for a bride and groom to exchange and for most couples walking down the isle a watch or some other piece of jewelry is usually a typical gift.  If you are a couple of means than the gifts get more expensive and that was the case when a classic Shelby GT500 was given to Sean Penn by Madonna when they married in Malibu, California back in 1985.
Little is known about the 1968 Shelby GT500 convertible other than it was the car they drove off in after the wedding.  Penn owned the vehicle for a few years until the divorce in 1987.  The car was one of the "brat pack" cars that Penn, Emilio, Sutherland and Sheen would drive around Beverly Hills and get into trouble in.Its a great piece of 80's Americana and it can be yours for the price of $135,000.  The seller, a collector has put the vehicle up for sale to move on to another car.
The car is painted Dark Green Metallic, has 59K miles on the odometer and features a 4 speed.  Contact the seller at 407-729-6957 (Mark) for more details.