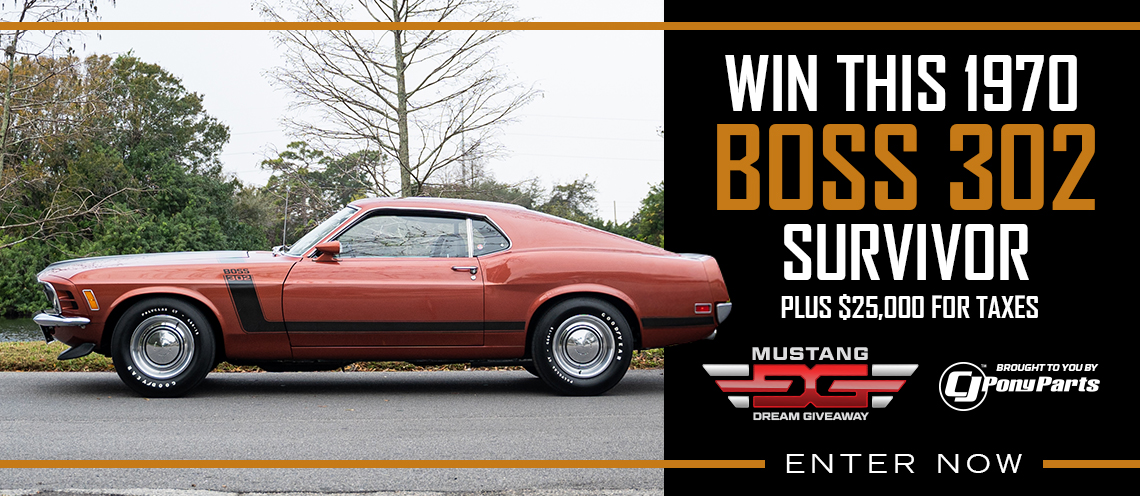 1968 Ford Mustang Mechanical Information & Drawings
Automatic Transmission Shift Speeds (MPH)
C-4 Transmission

AXLE Ratio

2.80,2.83, 3.00, 3.89

3.20, 3.25,3.50

Throttle

Minimum

Maximum

Minimum

Maximum

Range

Shift

1964 -70  

1971*

1964 -70

1971*

1964 – 70

1964 – 70

D1

1-2

7 – 11   

9 – 11

28 – 47

37 – 52

8 – 10

26 – 49

D1-D2

2-3

10 – 25  

10 – 25

52 – 83

66 – 84

11 – 24

43 – 84

D1-D2

3-1

 11 Max

—-

—-

40 – 42

10 Max

—-

3-1

D1-D2

3-2

—-

—-

77 Max

80 – 82

—-

83 Max

D1

3-1

—-

10 – 11

40 Max

40 – 42

—-

33 Max

2-1

—-

32 – 45

40 Max

40 – 42

—-

33 Max

Low

2-1

29 Max

—-

—-

—-

32 Max

—-

C-6

                             

*302 2bbl Engine, 3.00:1 Axle, F78X14 tires

AXLE Ratio

3.00:1

3.50, 3.20, 3.25:1

Throttle

Minimum

Maximum

Minimum

Maximum

Range

Shift

1964-70

1971**

1964-70

1971**

1964-70

1964-70

D1

1 – 2

7 – 13

7 – 8

38 – 45

46 – 52

6 – 12

35 – 51

D1 – D2

2 – 3

11 – 21

7 – 18

72 – 82

78 – 86

16 – 20

66 – 84

D1 – D2

3 – 1
3 – 2

9 Max

7 – 8

—-

—-

9 Max

—-

D1 – D2

3 – 2

—-

—-

73 Max

66 – 77

—-

75 Max

D1

3 – 1
2 – 1

—-

—-

34 Max

34 – 41

—-

40 Max

Low

2 – 1

9 Max

22 – 30

—-

—-

9 Max

—-

Ford-O-Matic (1964 – 70)      

**351 4bbl, 3.00:1, F78 x 14 tires.

AXLE Ratio
3.00,3.10, 3.20, 3.25:1
3.50, 4.00:1
Range
Shift

Throttle

Minimum
Maximum
Minimum
Maximum
D
1 – 2
12 – 19
45 – 60
10 – 16
36 – 52
D
2 – 1
16 Max
—-
14 Max
—-
D
2 – 1
—-
59 Max
—-
51 Max
Mustang Fan Blade Information
In 1968, the Mustang 289 and 302 engines were the only two engines to receive a flex fan. In order to get the flex fan, the cars had to be eqquipped with air conditioning. The number stamped on the fan is C8SE-B. The fan had 5 blades, was 17.5 inches in diameter, was 2.5 inches high when unflexed and used a water pump pulley ratio of 1.13:1.
Engine
Cooling
package
Clutch
part
number
Fan
assembly
part No.
Water pump
to pulley
ratio
Engine RPM required to
run water
pump at 2000 RPM
FAN TEST SPEED @ 200 WATER PUMP RPM
Max slip
(cold)
Min. Slip
(hot)
390
A/C
C8OE-B
C8OE-B
1.10:1
1818
1500
1650
390
Std./Ext.
C8OE-A
C8OE-B
1.25:1
1600
1500
1650
427
Std.
C8OE-B
C8OE-B
1.10:1
1818
1500
1650
Diagrams & Drawings
Typical Front wheel assembly for Mustangs between 1965 and 1973. 6 cylinder is shown V8 is similar.