1966 Ford Mustang Player's Special Edition
Several special edition Mustangs and packages were sold in 1966. The Mustang Player's Special Edition was definitely the most interesting of the special editions.
The Player's Special Edition Mustang was a partnership between Ford and the John Player and Sons tobacco company (this was the 60s remember). The Mustangs were used to promote the cigarette by the John Player and Sons division of Imperial Tobacco Canada specifically. The cars were part of a contest and people could win the cars.
Contests to win them ran in Canada from 1965 through 1968. As many as one a week were given away while the contest ran and they were promoted heavily as shown below.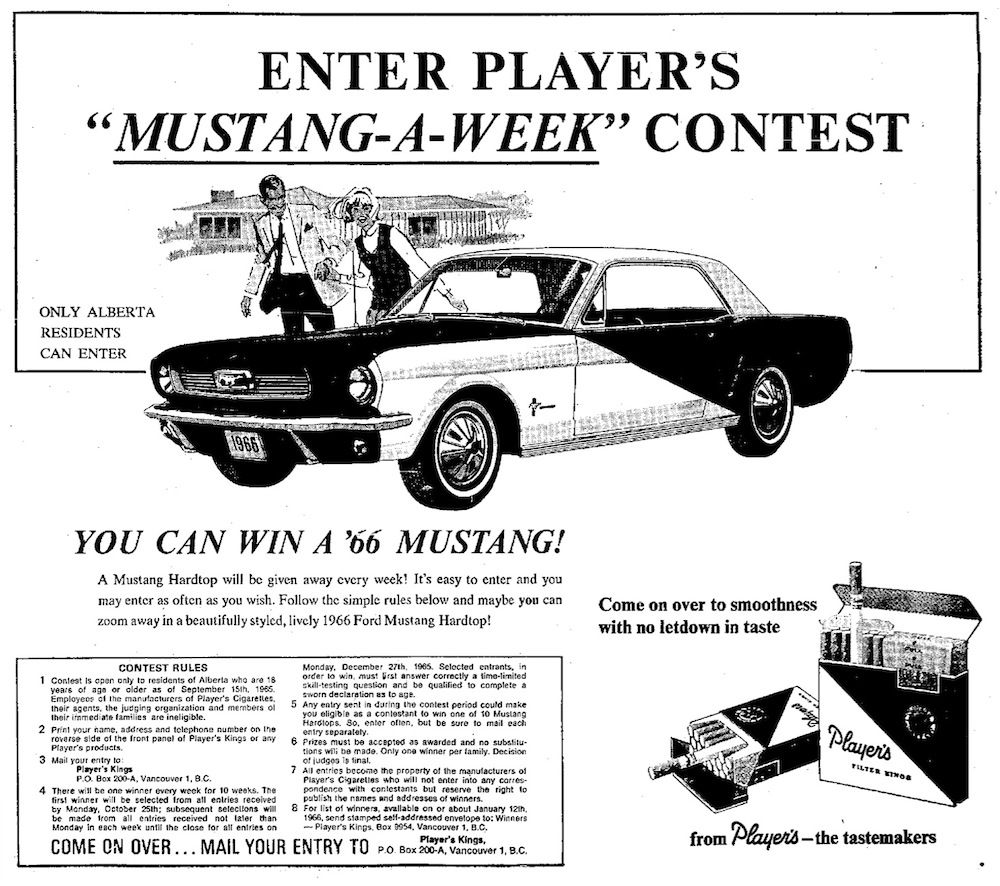 The 1965 Player's Mustang special edition was painted in a cool two-tone paint that was unique to the model. Dark blue and white to match the Player's cigarette package, it looked like no other Mustang. Aside from the special paint job, there's little to distinguish the Player's Special Mustang from others of its generation. The cars were all six cylinders, 200ci hardtops outfitted with wheel covers and an AM radio.