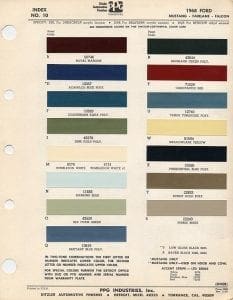 In the Ford booth at this years SEMA show Shelby American and Nelson Racing Engines had on display their 1000+ horsepower Twin-Turbo GT500 Mustang creation dubbed "Code Red".  The two year collaboration between Shelby and NRE culminated with the prototype seen before you pumping out insane horsepower numbers well north of 1000 on pump gas alone.  Under the hood a 5.4-liter V-8 features twin 61mm Turbonetics turbochargers utilizing a dual fuel system with two separate tanks for pump and race fuel.
The "Code Red" GT500 also features 20-inch Alcoa wheels, 6 piston Shelby/Baer calipers, 14-inch drilled rotors, 10-point roll cage, Ron Davis radiator, 9 inch Curry rear-end and McLeod twin-disc clutch.
If Shelby American gives the go ahead expect a very limited number of these packages at a cost of around $100,000 which does not include the GT500.  Check out all the photos and a 10-minute video by Tom Nelson about the "Code Red" Shelby GT500 below.