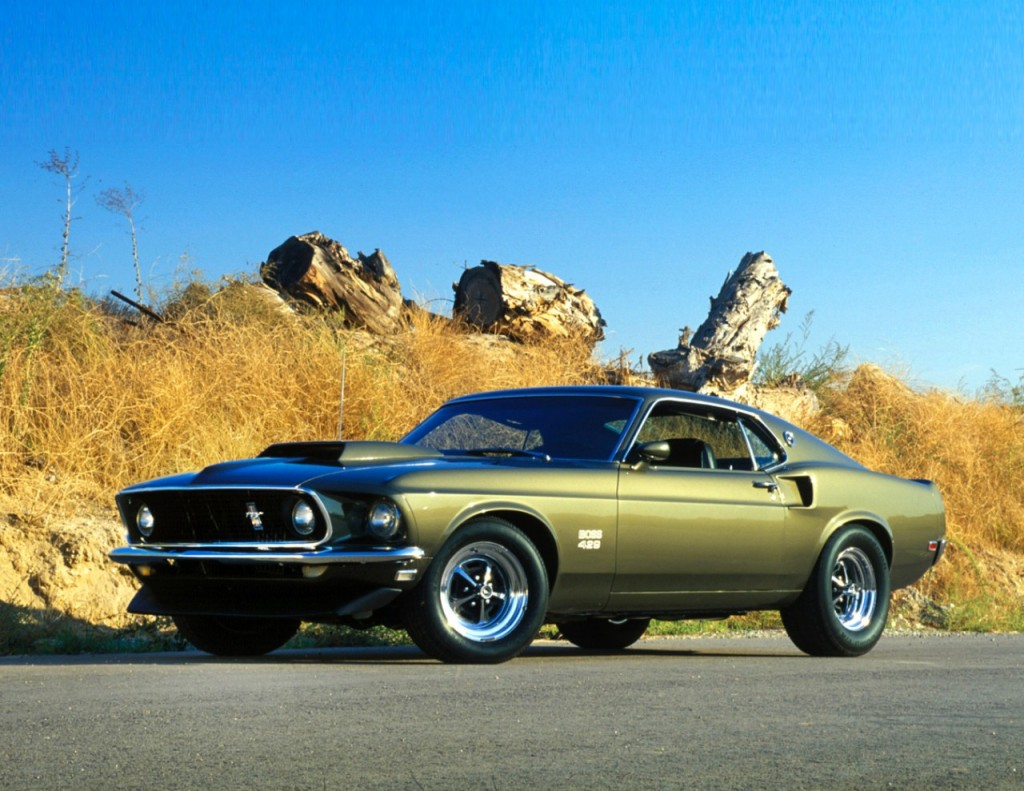 When it comes to American cars, there is perhaps no model that is more iconic than the Ford Mustang. With its introduction in 1964, the Ford Mustang proved to be an instant success and the model set a new record for first year automotive sales. Created as an affordable and stylish car that was fun to drive, the Ford Mustang continues to enchant car enthusiasts today as it did upon its release.
However, finding a classic Ford Mustang in excellent condition isn't always an easy undertaking. As the old adage goes, knowledge is power. Customers need to consider a number of factors and conduct thorough research when looking to purchase a Mustang, whether used or new.
While there are undoubtedly many aspects that you should consider during your search for a used Mustang, here are 10 of the most important factors:
1. Know the history of the Ford Mustang.
If you're looking to buy a Ford Mustang, you should gain an appreciation for the history of the model. Having been on the market for five decades, the Ford Mustang has established itself as an automotive legend.
When Ford General Manager, Lee Iacocca, marketed the compact car towards the Baby Boomer generation, he wanted to create a visually striking car that was affordable to produce, but was still considered high quality.
Throughout the years, Ford Mustang has had a total of six distinct generations (ground-up redesigns). Potential customers should look into the Ford Mustang's history to see how the changes affect their purchase today.
2. Decide how you want to use the vehicle.
Are you looking to purchase a show car that you'll mostly keep in the garage and display on occasion? Are you looking for a project car that you want to restore in your free time? Are you looking for a vehicle that you intend to drive on a daily basis?
The answers to these questions could significantly impact your Mustang search process, so they should not be taken lightly. Many vintage Mustangs that are in poor condition tend to be available for an affordable price, but you should only consider them if you have the skill and interest to restore them.
3. Determine the vehicle's value and average asking price.
Since Mustangs have been in the market for quite some time, you can buy them from a variety of sellers. However, some sellers may attempt to sell their vehicle for more than its book value. Take some time to look into the specific vehicle's value, so you don't end up spending more money than you should.
When it comes to finding the appropriate average asking price for a specific used Ford Mustang, try Kelly Blue Book or another company that publishes reports and books about the values of used cars.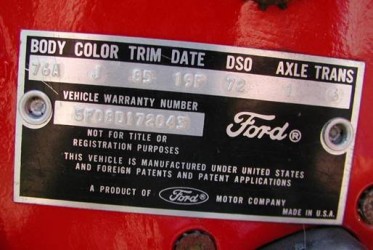 4. Know what you're buying.
No matter what type of vehicle you're looking to purchase, you should always inspect the title carefully and ensure that the name on the title and registration matches up with the name of your seller. In addition, make sure the vehicle identification number (VIN) matches up with the title you're given.
By knowing what you're buying, you can also research specific problems for a particular Mustang model's year. This is a vital piece of information that will help you determine what mechanical issues to look for. Given the fact that the Mustang has undergone so many redesigns, there are some issues that are only relevant to a specific year.
You should also scout out the availability of parts for a specific used Mustang. Let's say that the engine in a used Mustang doesn't have the kind of power you're looking for, or maybe it's not running efficiently. By knowing the vehicle's specific model year, you'll be able to shop for engine parts with a much better sense of what you'll need.
5. Check for improper repairs or custom modifications.
Most buyers don't have the mechanical skills to fix up something like a vintage Mustang. Remember that inferior work and improper repair can ultimately result in further damage, so it's crucial to thoroughly examine your used Mustang for improper repairs or custom modifications. You want to know what you're getting into.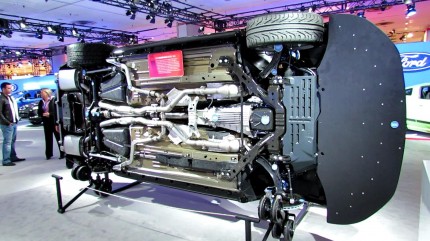 6. Check for engine or drivetrain issues.
The reality of purchasing a used Ford Mustang, particularly when it comes to older models, is that the engine or drivetrain may not be in the greatest condition. Certain mechanical aspects of the vehicle may be deteriorating due to prolonged use.
You shouldn't automatically disqualify a used Mustang from your purchase list if it requires repairs, but you must factor in the cost of repairs when negotiating a selling price.
7. Ensure the door hinges work properly.
Just as the engine or drivetrain might experience wear after years of use, the door hinges of a used vehicle may be deteriorating as well. In the case of Mustangs, early hinge failures tend to come from the door check or check spring, whereas the majority of late-model hinge failures are typically due to the pivot pin. Examine the car you're interested in purchasing and take a look at the door hinges.
8. Look for overheating or cooling issues.
If you notice that a used Mustang has a new radiator, a new water pump, or a new radiator cap, the owner may be trying to resolve some sort of cooling problem with the Mustang. Without a doubt, overheating problems can be a concern for older used Mustangs. Determine whether the car has been properly maintained over the years, and how much trouble it has with overheating.
9. Examine the electrical wiring system.
The way that cars are wired has changed significantly over the years. Considering the fact that the Mustang has been around to experience a lot of these changes, the wiring in a forty-year-old vintage Mustang will substantially differ from the wiring in a Fox Mustang from twenty years ago.
The amount of time that you spend learning a specific Mustang's wiring system is ultimately up to you. Nevertheless, there are several websites that can provide users with a better understanding of a specific Mustang's wiring.
10. Inspect the vehicle for rust issues.
Rust issues are a huge problem for Mustangs, particularly if they are vintage. At an initial glance, you might find light surface rust in a few spots, but it's important to make sure there are no areas of heavy rust or holes in the body due to rust. In some cases, paint or a heavy undercoating may hide extensive rust.
Rust repair can be a significant and expensive project, so it's important to shop for the cleanest, most rust-free Mustang that you can find.
Deciding on a Purchase
Ultimately, finding a used Mustang that fits your needs is completely contingent on the work and research you invest during the buying process.
Although the work may be difficult and answers may be hard to come across, purchasing a Ford Mustang and owning an iconic part of history will be worth it in the end.
Written by James White

James White is a frequent contributor to Car Domain and Off the Throttle; he also blogs in his free time at Homey Improvements. He has a passion for all things Mustang and worked for a Mustang car parts company for a good portion of his career.