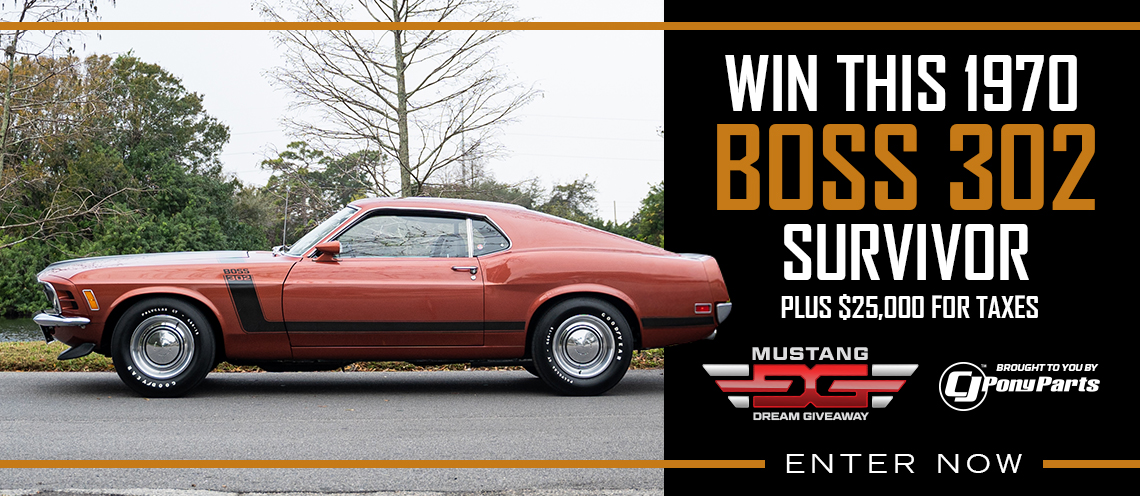 Ford announced at the Specialty Equipment Market Association (SEMA) show that it is reviving the legendary 5.0-liter 302 cubic inch V-8 engine for the aftermarket with a new line of BOSS 302 crate engines, which will go on sale in early 2007.
Making its debut in 1969, the original BOSS 302 powered a limited production Mustang model sold for two years, which was known as the BOSS 302. The car got its name from the legendary engine that powered the Mustang to a Sports Car Club of American Trans-Am series win in 1970.
"The original BOSS 302 was a race winning engine. Sharing the DNA from the original BOSS 302, the new BOSS 302 begins with a block designed with racing in mind from the beginning," said Jamie Allison, manager, Ford Racing Performance Group. "Whether racing in a sealed engine class, building an all-out drag racing engine or looking for a street performer, the BOSS 302 block and engine family meets the needs of all Ford 302 enthusiasts at a price that is comparable to a performance-prepped stock 302."
The new Ford Racing Performance Parts BOSS 302 line was conceived because there was an unmet need for engines built from a block stronger than original regular production 302 blocks but more affordable than full race-prepped blocks. The new BOSS 302 engine block features greater strength than most race blocks and offers a street-capable cooling system design, something that race specific blocks tend to sacrifice.
Despite its strength and capability, the new BOSS 302 line is surprisingly affordable because of its high volume production. And since it was designed within Ford Motor Company, the engine also benefits from the improved quality and durability that comes with a production type engine.
"The original BOSS 302 delivered less than 300 hp. Today, enthusiasts are making 500 hp street cars and they need a robust block. Race-specific blocks offer the strength required but cool poorly for street use and are very expensive for the average enthusiast," says Allison.
Built from the all new BOSS 302 block, the BOSS crate engines feature performance and packaging that accommodate displacements from 302 to 363 cubic inches. Entry level engines feature the Ford Racing GT-40X Xtra Performance Turbo Swirl aluminum heads to retain stock exhaust locations and are rated at 340 and 345 hp. Higher performance versions include Ford Racing's "Z"-head equipped 302 and 347 cubic inch engines rated between 360 and 450 hp, depending on configuration. The BOSS engine series is capped by a 500 hp 331 cubic inch engine that showcases the capability of the new block by breathing through all new ported Z-heads.